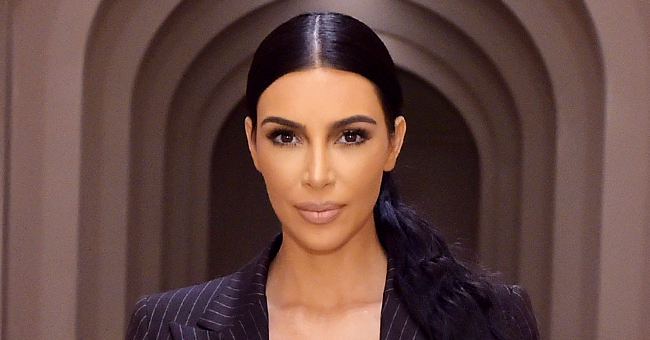 Getty Images
Kim Kardashian of KUWTK Shares New Photos from Her and Her Kids' Baptism in Armenia
Kim Kardashian-West along with her sister Kourtney decided to baptize their children at the Etchmiadzin Cathedral in Armenia, and the reality TV star shared more photos of the special moment for her fans to see on Instagram.
Kim Kardashian-West wants to bring up her three youngest children immersed in the Christian faith, and for her, getting them baptized in Armenia is a sacred and special event in their lives.
On Thursday, the 38-year-old mom shared photos of the ceremony inside the Etchmiadzin Cathedral in Vagharshapat, Armenia.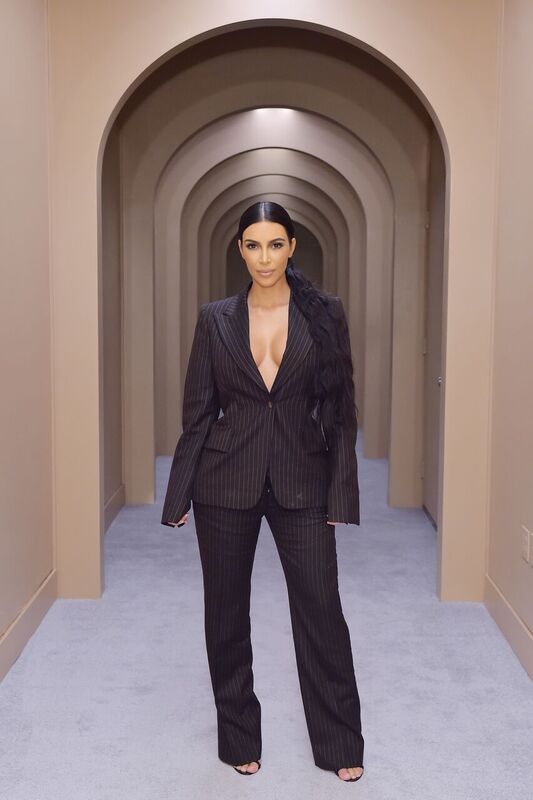 Kim Kardashian posing for a photo in her business attire | Source: Getty Images/GlobalImagesUkraine
Kim and North in the Cathedral
In the photos, Kim was joined by her 6-year-old daughter North, who lit some candles along with her mom.
The reality TV star donned a long-sleeved mermaid-style dress for the occasion, while North wore a two-piece outfit with a beaded necklace.
Thankful for Armenia
Grateful for the experience, Kim thanked the country for welcoming them with open arms and for giving them a once in a lifetime experience that they'll cherish forever.
"So blessed to have been baptized along with my babies at Mother See of Holy Etchmiadzin, Armenia's main cathedral which is sometimes referred to as the Vatican of the Armenian Apostolic Church. This church was built in 303 AD."
While her three youngest kids got baptized in Armenia, North was baptized in Jerusalem at 22 months old.
Meanwhile, Saint, Chicago, and Psalm West joined their cousins, Mason, Penelope, and Reign during their baptism ceremony in the "Vatican" of the country of Armenia.
Enjoying Armenia
Kim was open about visiting the country, not making it a secret that she and Kourtney were there with their children.
"Almost 3 am in Armenia [flag emoji], and I can't sleep. I'm so excited to be here and to see everyone."
Providing Jobs for Armenians
Aside from having their kids baptized in the country, Kim also hopes to create business ties with people there, bringing in Skims production in Armenia to provide more jobs.
"I will be visiting Armenia in the next two weeks, and hope to seek ways I can increase trade, and hopefully create jobs for Armenians, which includes @Skims production there in the future."
While Kourtney and Kim had no trouble accompanying their kids, visibly missing were Scott Disick and Kanye West who couldn't make the trip.
Please fill in your e-mail so we can share with you our top stories!