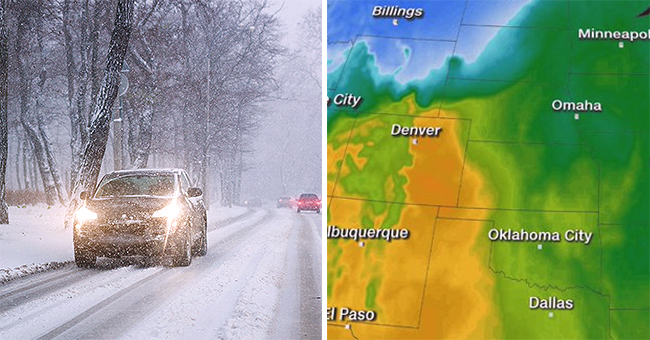 shutterstock // twitter.com/CNNweather
CNN: Historic Snowfall Expected across North-Central US This Week

Television News Network, CNN has warned that cities North-Central of the United States should get ready for a historic snowfall that is expected in the coming week.
Some cities in the North-Central part of the United States could be in for a winter-like fall if the warning by CNN is anything to go by. The news network shared a tweet where they warned of a shift from fall to winter in those cities, along with a heavy drop in temperature.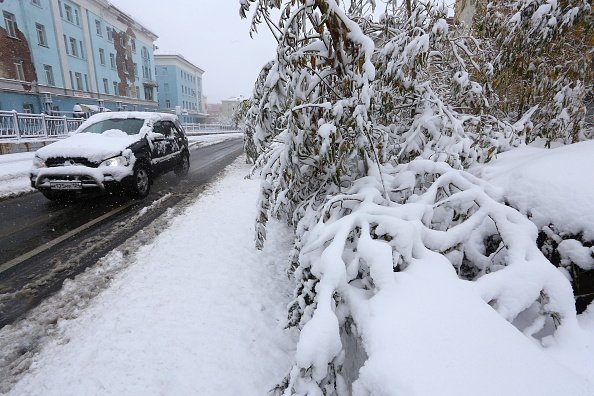 Photo showing a street during a snowfall | Photo: Getty Images
A SNOWFALL LIKE NO OTHER
The tweet shared by CNN's Weather Center announced the impending snowfall that would be quite historic if it eventually comes to pass.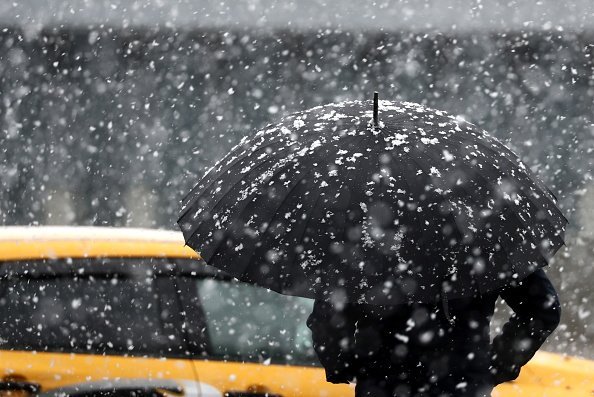 Photo of a man standing a taxi during a heavy snowfall | Photo: Getty Images
The tweet also warned of a drastic temperature drop and also had a photo showing a weather map with the brewing snowfall, and the cities that could be hit by it. The tweet reads:
"Cities in the North Central United States will shift from fall to winter overnight as a cold front brings snow and a drastic temperature drop."
A further report by the news channel explained that the temperature drop could be up to 50 degrees, with feet of snow expected to be dumped as from Wednesday, in the highlighted region.
THE SNOWFALL'S PATHWAY
The snowfall is expected to begin with severely cold temperatures, which will sweep down from the north. This would then be followed by a low, which will depart the Rockies, head northeast across the plains, and leave in its track a blanket of snow, that would fill the region.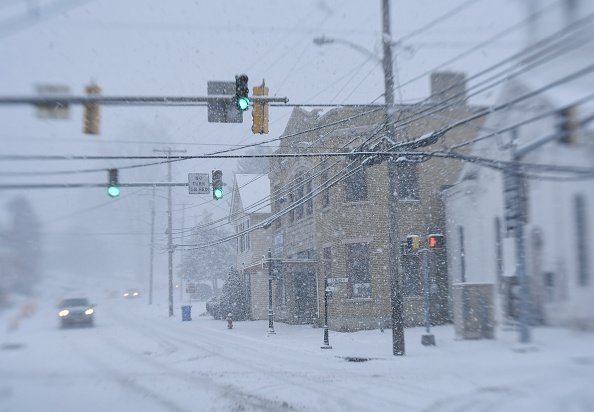 Street view of a district in Middletown during a snowstorm | Photo: Getty Images
CITIES WILL EXPERIENCE A DROP IN TEMPERATURE
The report further states that cities such as Denver and Colorado would feel the brunt of the temperature changes that would accompany the snowfall.
Denver will see its temperatures go from fall-like to freezing temperatures in the space of 24 hours. Colorado will also see its weather conditions shift from that of hazardous fire to a freeze warning in a short space of time.
Also, cities such as Minneapolis, Chicago, Oklahoma, and some others would experience swift temperature changes.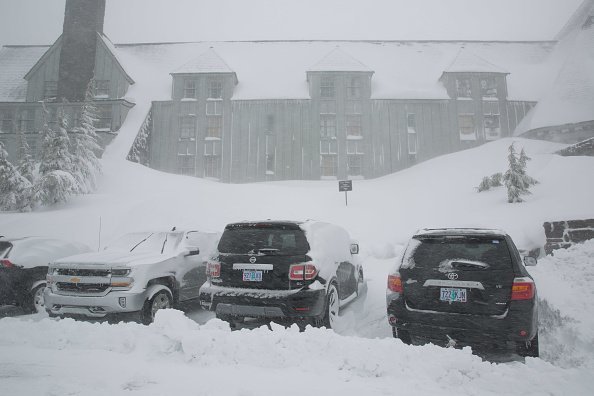 A view of Mt. Hood's Timberline Lodge and Ski Bowl during a snowfall | Photo: Getty Images
The storm, according to the National Weather Service Office, could be of historic proportions, as it has the capacity to break October Snow records. There would also be expected heavy winds, which could lead to whiteouts.
Please fill in your e-mail so we can share with you our top stories!