Bonnie Chapman of 'Dog the Bounty Hunter' Shows off Her Beauty Blogger Skills Following Hospitalization
The beauty blogger, Bonnie Chapman, stops at nothing to flaunt her handiwork via her social media irrespective of her health complications. 
Duane Chapman's daughter recently posted an image on her Instagram handle. The upload featured the reality star's child in a "scare-crow," orange and grey theme makeup for the upcoming Halloween.
BONNIE CHAPMAN'S TONGUE WAGGING POST
The blogger was quick to point out that her post was intended to garner some fright, as she asked her followers if they felt scared.
The caption also revealed that the facial makeup was a straightforward one, which she seemed thrilled to engage in. Bonnie stated that her fans could inquire for more as she is ready to deliver.
"Do I scare you? Here's a basic scare-crow look that anyone can do! I've gone as a scare crow once for Halloween; I enjoyed it! You guys ask for more full faces, so here is one. Let me know if you want more photos like this."
Her comment section ran wild with different comments from her audience; they all had one or two admirable things to say about the use of colors, concepts, and makeup generally. 
AGAINST ALL ODDS
The "Dog the Bounty Hunter" star's daughter revealed that she experienced some backaches, which serves as a constraint for her constant makeup uploads.
She, however, expressed how much she strives to create the uploaded looks on her page, especially since she has to deal with her health conditions.
On several posts, she successfully opened up to her fans on how much trouble it takes in the fruition of her work.
On one of her posts, she details that,
"It's really sad I can't do much right now, and I'm in the middle of a move, so everything i
The 20-year-old is not just fascinated about her improvement, she also has her support base in mind, as she showed her gratitude to her fans for watching a live clip she uploaded about her hurt.
THE GENESIS OF THE ACHE
The young adult started to experience difficulty following the tragedy that befell her household. Months after the death of her mother, Beth Chapman who had throat cancer, Bonnie's health conditions reached the media.
Her father, Duane, explained via an interview that his wife's death was painful and that every member of the family reacted to it differently. 
The "Dog the Bounty Hunter" star also mentioned that in the course of his conversation with his kids, he made it known to them that he would have loved to kick the bucket first.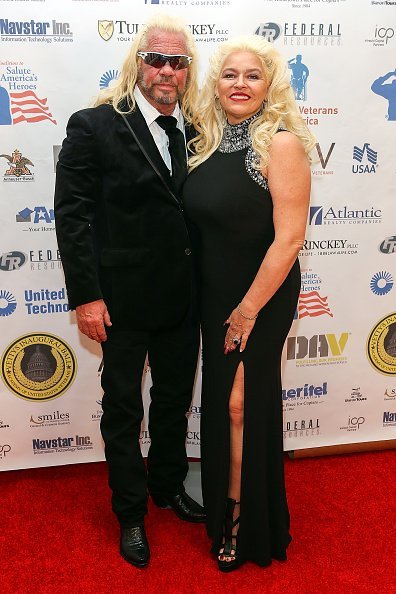 Bonnie has come out to explain that seeing her mother die affected the way she dealt with it. She said that her mother "choked on her cancer" from the bathroom, after seeking help from her dad.
The youngster has continued to thrive regardless of the hurt she feels physically and emotionally, and it appears the sky will be her starting point!