Tia Mowry Answers Son Cree's Toughest Questions about Life on 'Tia Mowry's Quick Fix'
"Sister, Sister" actress Tia Mowry and her husband Cory Hardrict have two children – son Cree who turned 8 in July, and daughter Cairo who turned 1 in May. The actress recently took to her YouTube channel to share her answers to tough questions asked by her firstborn.
Tia Mowry and her twin Tamera became famous after starring in "Sister, Sister", a sitcom about twins who were separated at birth but found their way to each other. After the show's 5-year run, the sisters did joint projects in movies like "Seventeen Again", "Twitches" and "Twitches Too." And there was also their reality show, "Tia & Tamera", which ran from 2011 to 2013.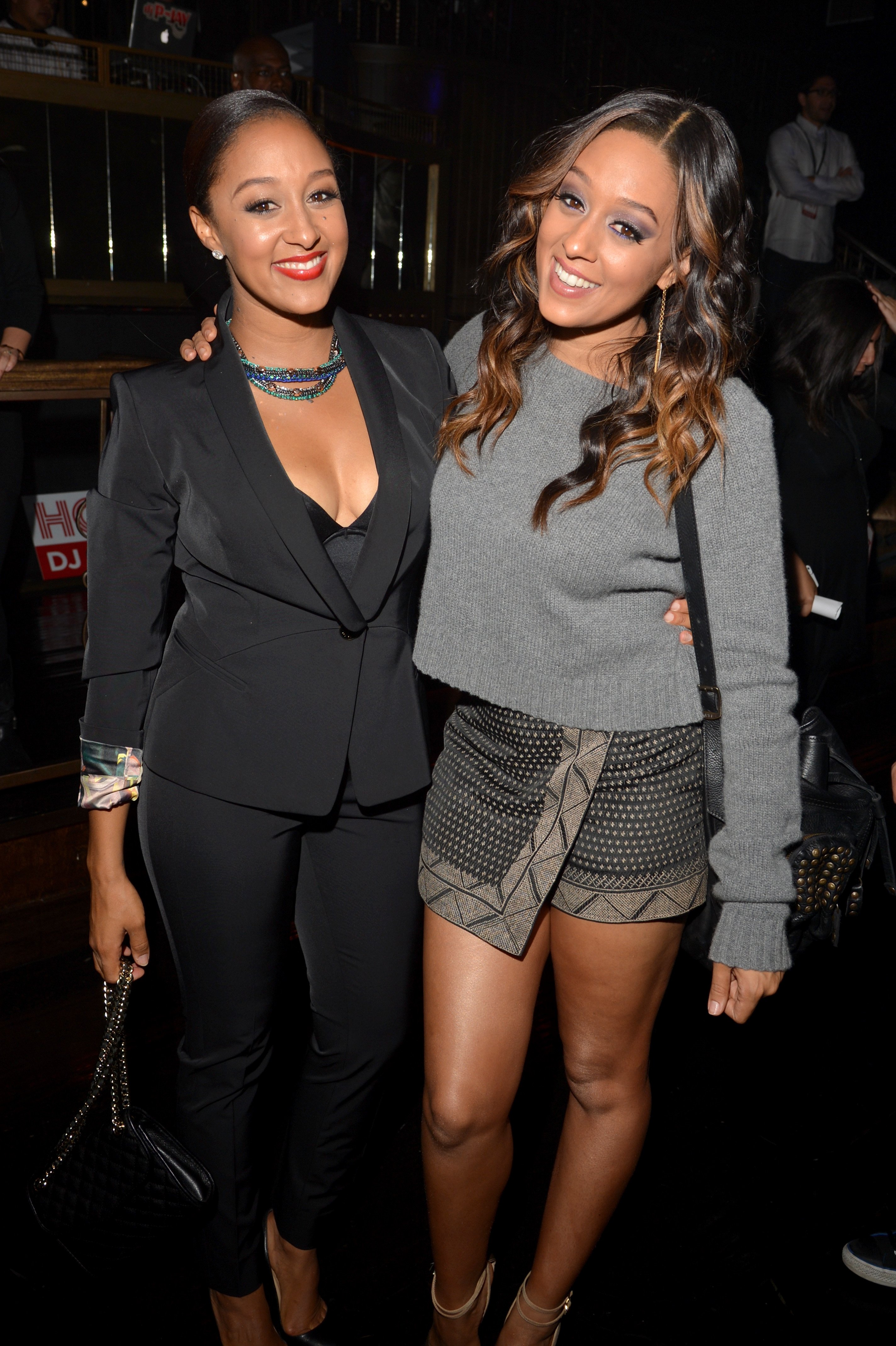 While Tamera continued to make a name for herself as a co-host on "The Real", Tia launched a digital series on YouTube and Facebook called "Tia Mowry's Quick Fix." According to Variety, her show, which is mainly focused on moms, is all about tackling the daily life dilemmas like how to feed a picky eater or how to style curly hair. Her children, Cree, 8, and Cairo who recently turned 1, often feature in it.
"Everyone encounters dilemmas in their everyday lives that need a fast solution, "Tia said in a statement released to Variety. "As a busy mom, I wanted to create a fun short-form series that offered practical advice to anyone and everyone looking to make their lives a little easier."
Two years later and with over 29 million views on her YouTube channel, Tia is still going strong with her digital series. In the 27th September episode, the mom of two uploaded a video called, "Answering My Son's Tough Questions…" "Some of these questions can stop a mother in her tracks," admitted Tia at the beginning of the video.
"WHY DO PEOPLE DIE?"
"I found that the best way to answer these questions was just to be very truthful, but just to explain them in a way that he can understand," said the actress. Let's take a look at some of the questions Cree had for his mother and how she tackled them.
On why people die: "We get older as people, and as we get older as people, God wants us to spend time with our other family and our other friends … Mommy eventually will be in heaven but [she] will always forever be with you. Mommy will never ever, ever, ever leave you."
On where he came from: "You started out as an egg. God put you in mommy's belly. I didn't tell him how the egg got there. That conversation has not happened just yet, and I hope it will be a long time before I have that conversation! But I did tell him how he came out."
On what is God: "My mother got to this answer before I did … She told my son that God is our Father who lives in heaven and who watches over His people. And if you have any questions, if you're frustrated about anything, just ask Him."
On why he can't have that: "Cory and I, we feel that it's very important for our children to not have access to everything … I think it's important to say no sometimes because we truly want our children to believe that they have to work hard for what they [want to] have in life … We want him to… learn how to deal with not being told yes all the time."
On why he needs to do his homework: "Mommy is an actress. So Mommy goes on set, she does her job. At home, she does 'homework'. And what that is is Mommy's learning her lines. I'm teaching him that, yes, school is school, but a part of that you have to take some of your responsibilities home and work on that at home."
On why he can't stay up as late as Mommy and Daddy: "My answer at first was, 'Because you have to go to school, Cree. You have to go to school the next day and you have to be well-rested.' He just could not understand that concept. So one thing that I've learned with my son is to let them learn on their own."
TIA'S NON-TRADITIONAL PARENTING
"Learning on his own" meant letting Cree stay up late on a school night. The following day, Tia said that her son was miserable and tired. While this may sound unconventional to some parents, it's just one of Tia's non-traditional ways of raising her kids. In an interview with People, she revealed that she and her husband co-slept with Cree until he was 4.
"My 1-year-old, ever since she was born, she was always in our bed," the "Family Reunion" actress revealed. "And my son was in our bed until he was 4." When asked what Cory thought about it, Tia revealed that he was fine with it. And when she was asked how her and Cory manage to find "alone time" she answered, "We find ways."
Tia has also faced backlash for letting Cree grow out his hair when he was younger. "I am proud to have a SON that embraces his natural hair," the mom of two wrote in a post back in 2014. "Pick up a book, educate yourself, and embrace cultures outside of your own and maybe you will see that there are PLENTY of MEN wearing top knots and MEN with long hair."