Tyler Perry's Girlfriend Gelila Bekele Shares Rare Photo with Her Man & Praises Him after Opening of Tyler Perry Studios
Tyler Perry and his longtime girlfriend Gelila Bekele are known for being pretty private about their relationship. But after Tyler's historic launch of his studio complex on a 330-acre former Confederate army base, his lady love paid tribute to him on Instagram.
The glamor started with the invite.  It was not just any ordinary invite. This was a digital invite that was designed to look like a cloth-covered book and when you opened it, there was a small inscription that read,
"Faith the size of a mustard seed can move mountains. Here is a mustard seed if you need some heavy lifting."
The small screen inside the book-like invite revealed a personalized invitation from Tyler Perry to the launch of his new studio complex – Tyler Perry Studios.
The opening gala of the Atlanta studio was nothing short of spectacular. To celebrate the fact that he was the first African-American to own a major movie studio outright, Tyler invited the who's who of Black Hollywood.
Oprah Winfrey, Cecily Tyson, Spike Lee, Denzel Washington, Will Smith, and even Beyoncé showed up for the historic night. 
"Tyler is my little big brother," Oprah told The Hollywood Reporter during the event. "To see him rise to this moment that I know he's dreamed about, planned, defined, clarified for himself, it's just a fulfillment of a dream. It's wonderful to see."
A special person who took the time to show some love to the new studio head was Gelila Bekele, Tyler's longtime girlfriend.
In a post shared on her Instagram account, the model wrote, "The history of the world is but the biography of great men and women. Well done, Ty."
In another post that Gelila shared, she and Tyler were dressed alike in black t-shirts and throwing up the two-finger salute.
"SHE'S AMAZING"
Tyler and Bekele met at a Prince concert back in 2007 and started dating shortly thereafter, People magazine reports.
Since then they have managed to keep their relationship out of the spotlight, and even public sightings of the two together are not common. But that does not mean that Tyler's leading lady is not out there changing lives.
Gelila's website describes her as a model, social activist and documentary filmmaker who was born in Ethiopia. She has a passion for supporting her local community and one of her primary goals according to OkayAfrica is to:
"make sure Africa isn't a dumping ground for foreign aid, and really making sure that we are a part of the conversation in every level." 
"There's no other person on this planet that I would want to be involved with or have a child with because she's amazing," said Tyler as he gushed over his woman while talking to People. The couple has a son together, Aman Tyler, who turns 5 next month.
"IT'S WONDERFUL"
"[Aman] looks just like me, so I'm looking at myself in younger pictures," Tyler shared about his son in a recent interview with People. "Just watching him learn and discover … It's wonderful." The director also revealed that his son is at that age where he questions everything, and it can be exhausting.
"This is the thing he does: 'Can a cheetah beat a rancher? Can a cheetah beat a car? Can a cheetah beat a bird? Can a cheetah beat a leaf falling?'" Tyler said. "By the time we go through all of, 'Can a cheetah beat?', I'm beat."
Being a father to a son is helping Tyler work through the issues he had with his own father and the tough childhood he endured.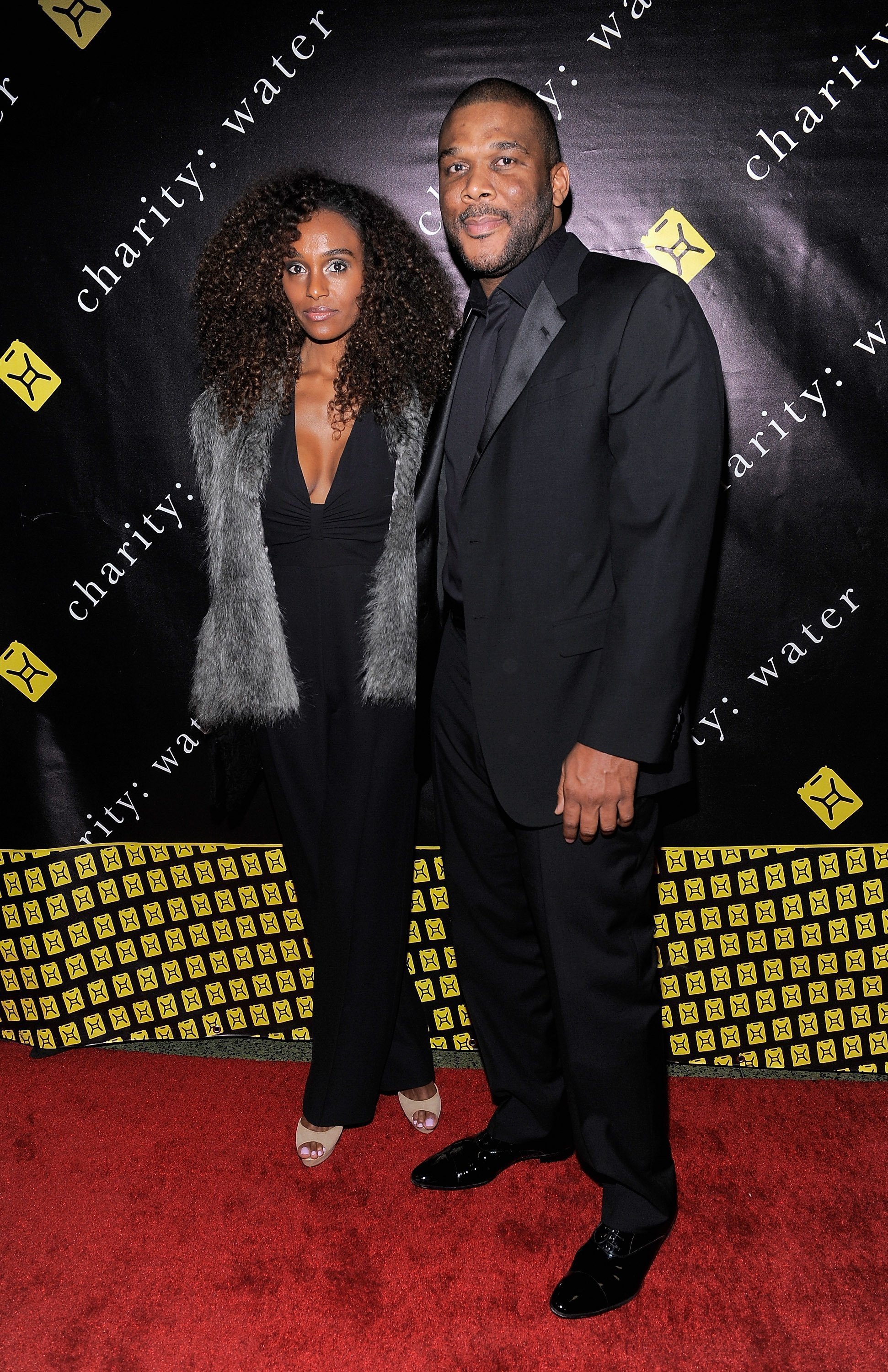 "When I think about my father, I'm trying to look at it now through the lens of this beautiful person that I'm raising," said Tyler.
As someone who was once whipped with a vacuum cord as a child by his father, Tyler knew the extremes of disciplining and shared a time where he had to correct his son that ended with the actor in tears.
"He had just given the nanny fits," recalled Tyler, who then called his son and told him what he was doing was wrong. He then made Aman apologize to the nanny, to his mother, and his father.
Seeing his son do that broke something inside of him. "I'm in tears because nobody had ever spoken to me that way as a child," he admitted. "Nobody had ever spoken to me as a person."
Does Aman understand what Daddy does for a living? "He's just learning to understand what 'cut' and 'action' are," Tyler told Extra.
"I want him to be as normal as he can as a kid … He is starting to ask questions now that are making me go, 'You are paying attention.'"