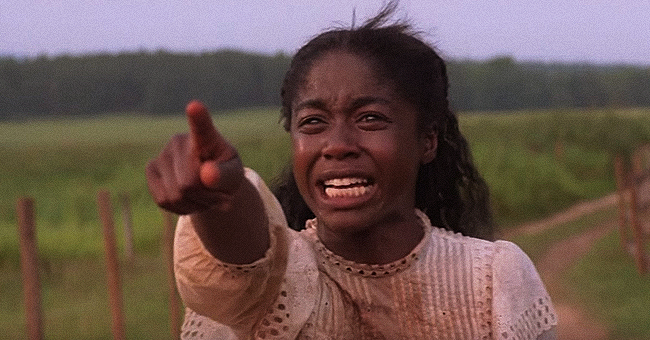 YouTube / Movieclips
Akosua Busia, Who Played Nettie in 'The Color Purple,' Is a Real-Life African Princess Descended from Ghanaian Royalty
She captured our hearts when she acted alongside Whoopi Goldberg as her younger sister in "The Color Purple." But many may not know that Akosua Busia is descended from Ghanian royalty and her father was once the Prime Minister of Ghana.
Akosua Busia's most famous role to date may be as Celie's sister Nettie in Steven Spielberg's adaption of Alice Walker's novel, "The Color Purple." "First I connected with love between the sisters," Akosua said in an interview with The Los Angeles Times. "Also, the experience of women in Ghana is not so different from the women in the South, and the attitude toward children – to fetch and serve and be in the marketplace – is similar."
Akosua was previously not familiar with how African-Americans were treated in the South and read Alex Walker's novel at the urging of her sister. The movie adaptation was met with criticism, and the Times reported that some critics felt Spielberg had turned the novel into a "slick, one-dimensional commercial entertainment." But Akosua does not agree
."We have to face it," she stated. "This movie needed to be made and seen. If it had been made by a Black director, me and maybe Margaret [Avery] and Oprah [Winfrey] would have seen it in an art theater somewhere and nobody else would have heard of it."
GHANIAN ROYALTY
Akosua once admitted to Mail & Guardian, "I come from privilege, and my sense of entitlement is the greatest thing in my life." This might be because the mom-of-one is a blue blood. According to her website, the actress was born into the Yefir Royal House of Wenchi in Ghana, West Africa.
Her father, Dr. Kofi Abrefa Busia, was the Prime Minister of Ghana from 1969 to 1972, Ghana Web reports. Dr. Busia "had a vision for Ghana as the industrial, science and technology knowledge hub of Africa as our ancient Egypt was to Rome and Greece," Graphic reported about the leader.
Dr. Busia implemented austerity measures and devalued the Ghanian cedi in an effort to stabilize the country's economy. This was a long-term plan that might have worked if it had been given time. But when inflation hit, the people were not happy and Dr. Busia was ousted in a coup.
Decades after the coup and Dr. Busia's passing, the president of Ghana, Nana Akufo-Addo, remembered his legacy. "Dr. Busia believed that individual freedoms were not just about the space and ability to speak freely, associate and assemble freely, and to vote freely, but also about their capacity to stimulate enterprise, creativity, and innovation," the president said during a graduation ceremony in 2018.
Mrs. Busia also left behind a legacy of her own. Ghana's Love Our Girls website reveals that Naa-Morkor Abrefa Busia was among the first hospital-trained midwives in Ghana, which fueled her mission to lower the country's infant mortality rate and improve the delivery conditions for pregnant women.
Nana Agyei Yeboah, the former chairman of the New Patriotic Party (NPP) USA shared kind words about Akosua's mom after her passing. "As a First Lady, she inspired many young women to the virtue of self-discipline, and to pursue educational goals, at a time when many thought it was unnecessary to educate women in the Ghanian culture," said Nana.
AKOSUA AND JOHN
Akosua and "Boyz N The Hood" director John Singleton were married for a brief moment in time. After jumping the broom in 1996, the couple was separated a year later. In 2016, Bossip reported that the actress had filed a lawsuit against her ex, claiming that the director filed for divorce so that they would not have to split "Shaft" profits.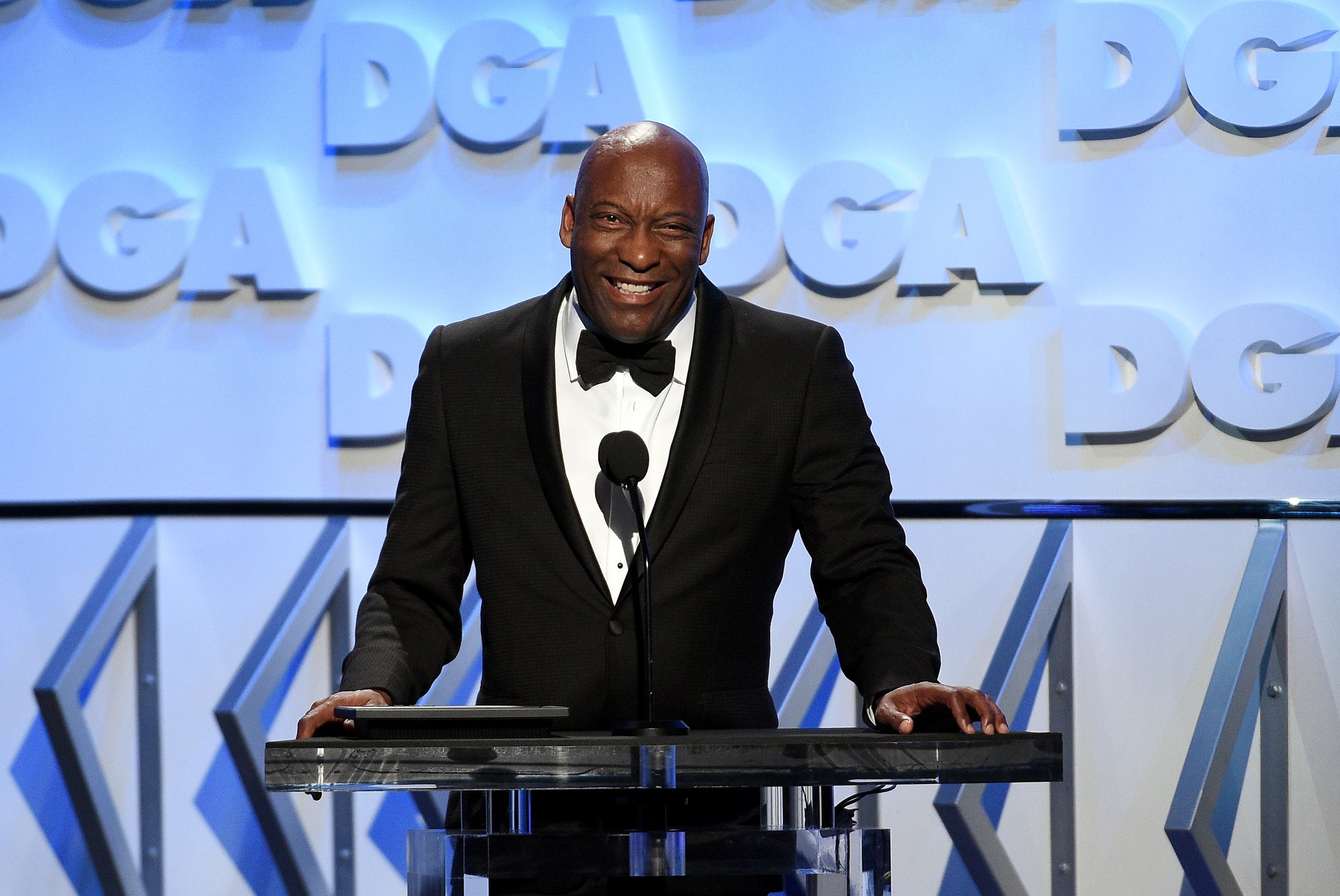 John Singleton at the 70th Annual Directors Guild Of America Awards on February 3, 2018 l Source: Getty Images
While it is there are no reports as to how the lawsuit was resolved before John's death, one bright spark from their brief marriage is their daughter, Hadar Busia-Singleton.
Please fill in your e-mail so we can share with you our top stories!