Steve Harvey's Wife Marjorie Dances with Her Father in Beautiful Photo from Her 55th Birthday Party
Steve Harvey's wife dances with her father on her birthday, after being slammed for not buying her parents a better house.
The celebrant took to her Instagram page to share one of her birthday pictures. Mrs Harvey dazzles in a yellow skin-tight, long-sleeved mini gown as she holds her father, who wore a dark blue sweatshirt with a pair of brown pants and matching shoes.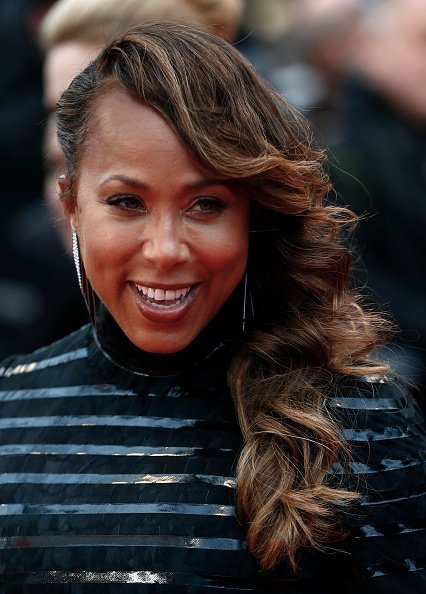 Her shiny melanated legs and a portion of her thighs can be boldly seen, as she takes bold steps in black high heels.
They had beaming smiles on their faces as they held hands while they step on the dance floor, amidst other guests that graced the party.
Her husband, the 62-year-old comedian, Steve Harvey, can be spotted in the background putting on a shirt and a pair of patterned pants, as he sits on the chair. 
"My daddy still got moves," reads the caption of the post which attracted some beautiful comments from Marjorie's fans.
A
fan wrote
,
"Priceless."
Another said,
"Get it daddy, glad to see him dancing."
In 2018, Steve Harvey's wife came under heat for not buying her parents a fancier house. It all went down when Marjorie visited her parents in Tennessee, and she posted a picture on Instagram to announce the trip.
The caption of the post which came back with a lot of backlashes from the public, read:
"It feels good to be back in Memphis at my parents."
"You could have upgraded that house for your parents."
Another fan commented,
"You letting your mom live like that. That's so sad."  
In her response, she clapped back at her critics, explaining that she takes care of her parents, adding that her dad loves the house he has built up for his family and couldn't imagine living anywhere else.
She continued that the said house will always be a part of her, noting that she and her brother were raised in the house and she is proud of it. Steve Harvey also celebrated his heartthrob's 55th birthday at a Mexican resort.
The " Little Big Shots" host emceed at the event while the singer, Ginuwine pleased the audience with a performance.
At the party, Marjorie stunned in a floral playsuit and big diamond earrings, as she elegantly sat beside Steve, who was dressed in a multicolored striped shirt and brown eyeglasses.