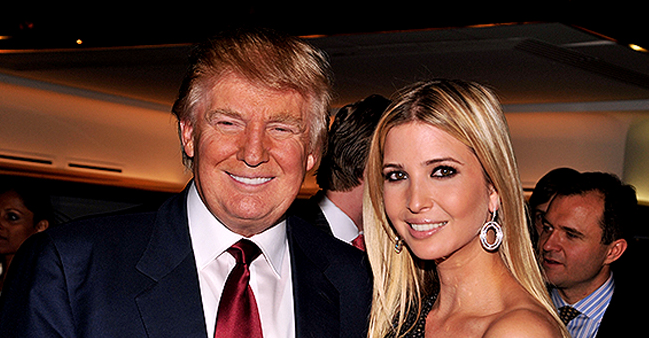 GettyImages
Ivanka Trump Jokes about 'Babysitting Fails' in Old Photo Shared on Tiffany Trump's 26th Birthday
Ivanka Trump gave fans a glimpse into her special relationship with half-sister Tiffany Trump in a lovely throwback photo that showed her epic "babysitting fails."
On Sunday, first daughter Tiffany Trump turned 26, but the celebration was not complete without a shout-out from her elder half-sister, Ivanka Trump.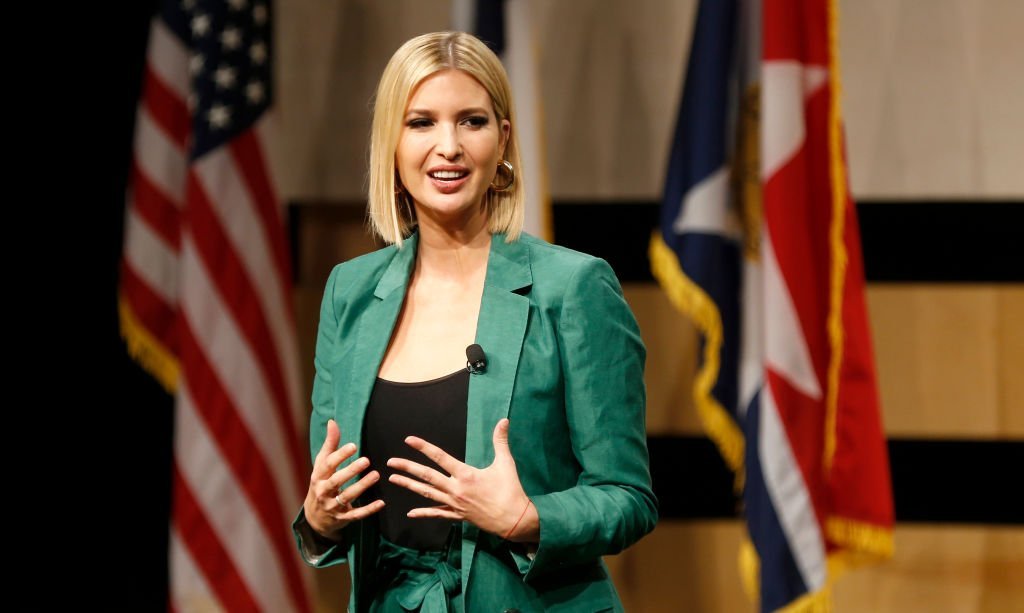 White House advisor Ivanka Trump speaks before the signing of the White Houses Pledge To Americas Workers at El Centro community college | Photo: Getty Images
The eldest Trump daughter took to her Instagram that day to pay tribute to her sister with a lovely throwback photo.
The lovely photo showed that the Trump girls, despite being from different mothers, bonding during what looked like a playful family picture.
As reported by The Blast, the image showed a younger Ivanka channeling her inner modeling skills, dressed in a dramatic black lace dress with frills and a matching fascinator, while striking an unusual pose on a majestic white chair.
Baby Tiffany, however, didn't seem moved by all the fuzz in the photo as she was so focused on sucking on her bottle while wearing nothing but a diaper and sitting on her sister's lap.
The senior adviser to the president of the United States, who probably realized how much she failed as a babysitter, captioned the image:
"Happy, happy birthday, Tiffany! You have grown into an amazing woman, despite my many babysitting fails! ?"
The youngest daughter of President Trump was touched by the hilarious tribute and replied in the comments section, writing:
"Haha, I love this and I love you so much."

Tiffany Trump's comment on Ivanka Trump's Instagram post. | Photo: instagram.com/ivankatrump
Given that it was Tiffany's mom, Marla Maples, who ended Ivanka's mom's marriage to Donald Trump, one would expect that the sister would be at loggerheads.
Luckily, the opposite is the case. The mother-of-three once affirmed that she loves her half-sister and Marla regardless of what has happened in the past, Business Insider notes.
However, she confessed that she could never truly forgive her stepmother for breaking up here parents' union.
Ivanka's mom, Ivana, was married to the present United States' President for 14 years before their divorce in 1991. Tiffany's mom, Marla, was with Donald for six years before they parted ways.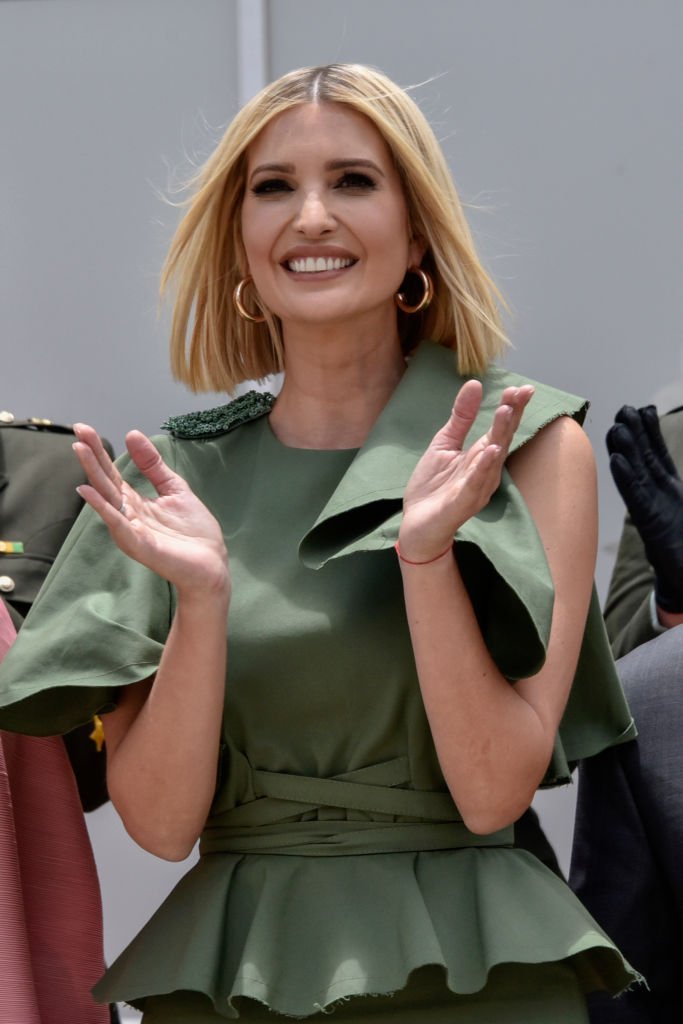 Advisor to the US President Ivanka Trump applauds during a meeting with female police cadets at General Santander National Police Academy | Photo: Getty Images
While the rest of the Trump children have kept high profiles, Tiffany has been the outcast as she has preferred to stay behind the scenes.
The 26-year-old, who was named after the Tiffany & Co. jewelry store, has been often referred to as Trump's wild card.
She has delved more into the entertainment world as she even released a single in 2011 titled "Like a Bird," according to Business Insider.
She is currently enrolled in law school at Georgetown University.
It is indeed wonderful that Tiffany and Ivanka share a close bond despite the stereotypes surrounding half-siblings.
Please fill in your e-mail so we can share with you our top stories!