James Holzhauer of 'Jeopardy!' Says He Can't Imagine the Show without Alex Trebek Amid His Cancer Battle
After the news of 'Jeopardy' host, Alex Trebek's ailing health, from his battle with cancer, the show's record-breaking contestant, James Holzhauer says that he can't imagine the show without Trebek.
Prior to his health declining, the television game show host for, "Jeopardy!," Alex Trebek addressed his health saying:
"I'm not afraid of dying. I've lived a good life, a full life, and I'm nearing the end of that life…If it happens, why should I be afraid that? One thing they're not going to say at my funeral, as a part of a eulogy, is 'He was taken from us too soon.'"
Trebek has been on the show for 35 years. Speaking to CBS News about his health diagnosis he said:
"When I feel like my skills have diminished to the point I notice and bothered by it, I notice now, but I'm not as bothered by it because all of the people around me are saying, 'No it's okay. But there will come a point when they will no longer able to say, 'It's okay.'"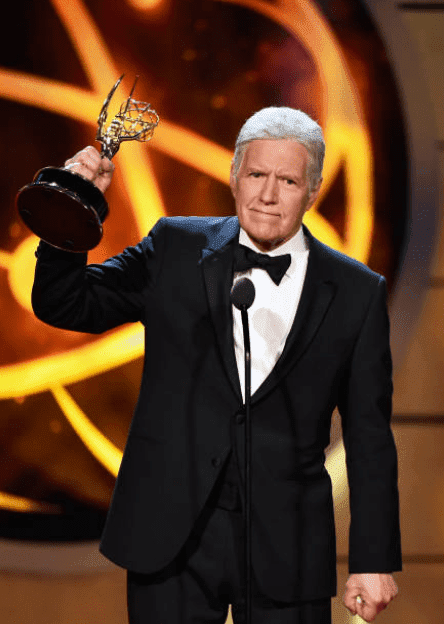 Responding to the news of Trebek's ailing health, one of the show's contestants, James Holzhauer expresses how much he meant to the show, he says:
"I'm not sure I can give you a more poignant reaction than 'this really sucks. It's basically the same thing I felt when I first heard the news of his cancer diagnosis in the 'Jeopardy' green room." 
"I will say that during the ToC taping, Alex's voice and delivery sounded as good as ever. I'm sure it's getting more and more difficult for him to keep showing up to work," he reveals.
The show's host and contestants don't normally spend time together, but in honor of Trebek, Holzhauer revealed that he made a donation to charity for cancer research.
See you soon, eh? https://t.co/uhgTMKAvna

— James Holzhauer (@James_Holzhauer) August 29, 2019
Holzhauer's family made a donation a $1 109.14 donation to the Naperville Pancreatic Cancer Research Walk, speaking he about his daughter's donation he says:
"I want to express my thanks to your beautiful little daughter, Natasha, for having made this get well card for me. That was very sweet of her."
Two things I learned at #NHLAwards:

- This guy promised me he'd be there whenever @Jeopardy welcomes me back
- The all-in hand gesture looks better from a high camera angle pic.twitter.com/6zElx7khpQ

— James Holzhauer (@James_Holzhauer) June 20, 2019
After 35 consecutive wins, Holzhauer, who worked as a librarian, is a record winning contestant. It is reported, throughout his cancer battle, Trebek relied on the support and strength of his wife, Jean Currivan Trebek. The game show host has two children; Emily and Matthew Trebek.