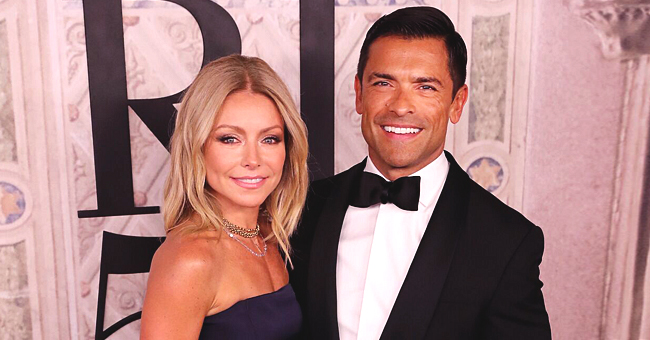 Getty images
Kelly Ripa Proves She's an Ageless Beauty, Sharing Throwback Photo with Husband Mark Consuelos
Kelly Ripa teases her fans with another throwback picture with Consuelos, and she seems to have not changed a bit.
The "Homemade Millionaire" star recently took to her Instagram account to share an old white and black picture of her with husband, Consuelos.
Still going strong as a couple, Kelly shares the image which shows the duo as young lovers looking happy with each other, as Kelly leans on Mark, slightly pressuring a portion of her face towards his left ear.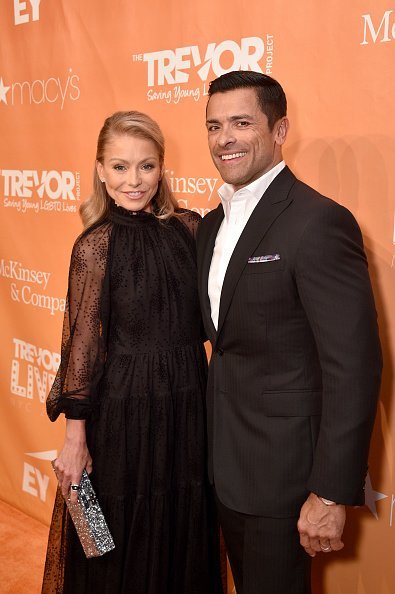 Kelly Ripa and Mark Consuelos at the TrevorLIVE NY 2019 at on June 17, 2019 | Photo: Getty Images
"Babies in black and white #magic #mcm," reads the caption of the classic photo of the couple, which went viral and drew beautiful comments from Ripa's fans.
"Oh my gosh you two are too cute," says a fan who finds the photo admirable. Kelly's husband also spotted the epic image and he didn't hold back on commenting: "I remember when we shot that."
A die-hard fan admitted to having been watching Ripa since her role in "All My Children," a classic show she starred in.
Describing her as an inspiration, the fan continued that it's been a joy to see the 49-year-old actress blossom and find her happiness.
Kelly and Mark got married in 1996 after they first met on "All My Children." They currently have three kids: Michael (22), Lola (18) and Joaquin (16).
Despite being married for over two and a half decades, the romance between the couple is still sparkling, as Ripa seldom gushes about how charming her husband looks in many throwback pictures she posts on Instagram.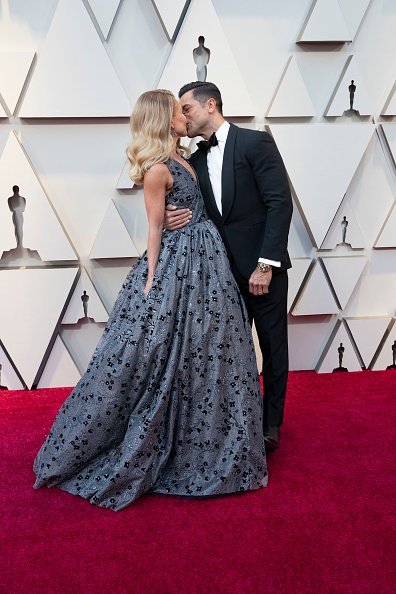 Kelly Ripa and Mark Consuelos at The 91st Oscars® broadcasts on Sunday, Feb. 24, 2019 | Photo: Getty Images
Sharing throwbacks seems to be a priceless gift of the wonderful parents of three. Earlier this year, Mark also shared a white and black photo of him with Michael, on the latter's 22nd birthday.
The father of three revealed in the post that the duo took the picture in the early 2000s. The couple recently went on vacation in Corsica, a Mediterranean island located off the south-eastern shores of France.
As usual, Kelly Ripa shared on her Instagram page a throwback picture of the couple having fun on their romantic getaway.
"#tbt Corsica #daddy lookin for love (definitely not asking for directions)," she captioned the post which captures 48-year-old Mark in a black t-shirt and sunglasses while he stares into the distance.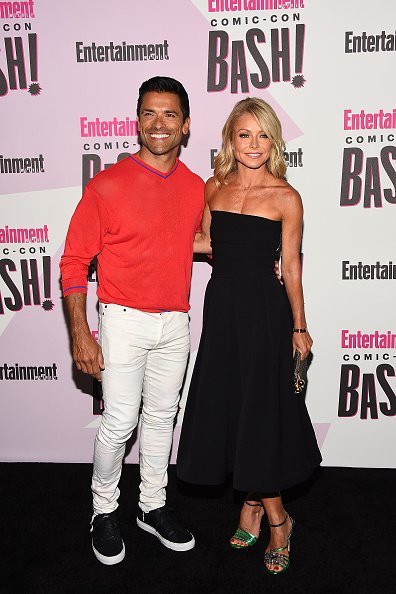 Mark Consuelos and Kelly Ripa at the Entertainment Weekly's Comic-Con Bash on July 21, 2018 | Photo: Getty Images
In July, the mother of three also shared another throwback picture of their honeymoon over 20 years ago.
Not too long after, she posted another photo of Mark with no shirt on, while they were on a family vacation. "An actor prepares for the end of vacation," says the caption.
Please fill in your e-mail so we can share with you our top stories!