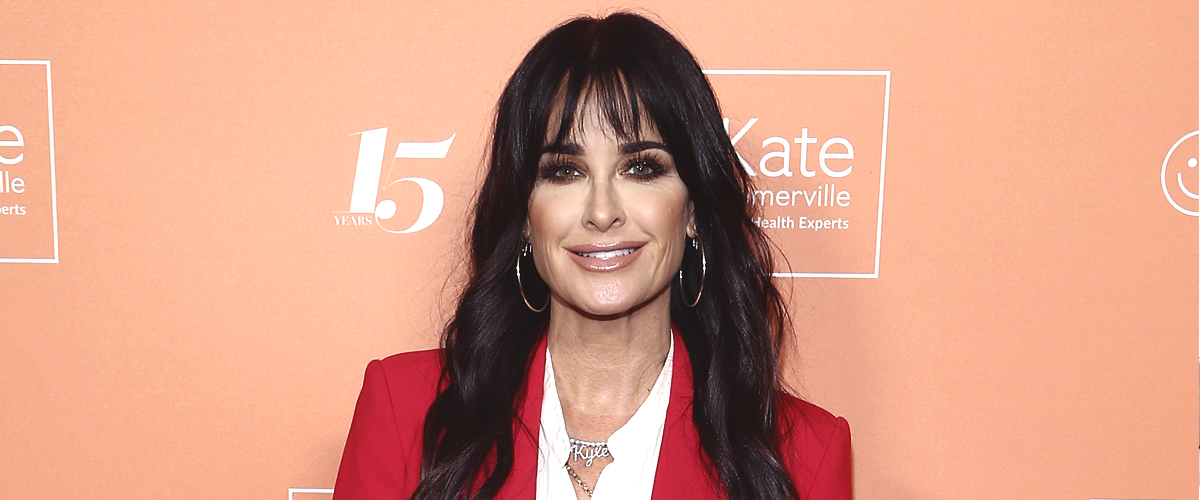 Getty Images
'Real Housewives of Beverly Hills' Star Kyle Richards Is 50 and Looks as Gorgeous as Ever
Kyle Richards, the actress best known for "Little House on the Prairie" and "The Real Housewives of Beverly Hills," is 50 years old and looks as gorgeous as ever!
Born in 1969, Kyle's acting career began when she was only five years old as she portrayed Alicia Sanderson Edwards on "Little House on the Prairie." Since she was not a regular cast, she appeared in less than 20 episodes.
"I'm basically doing everything I can to look as good as I can for as long as possible."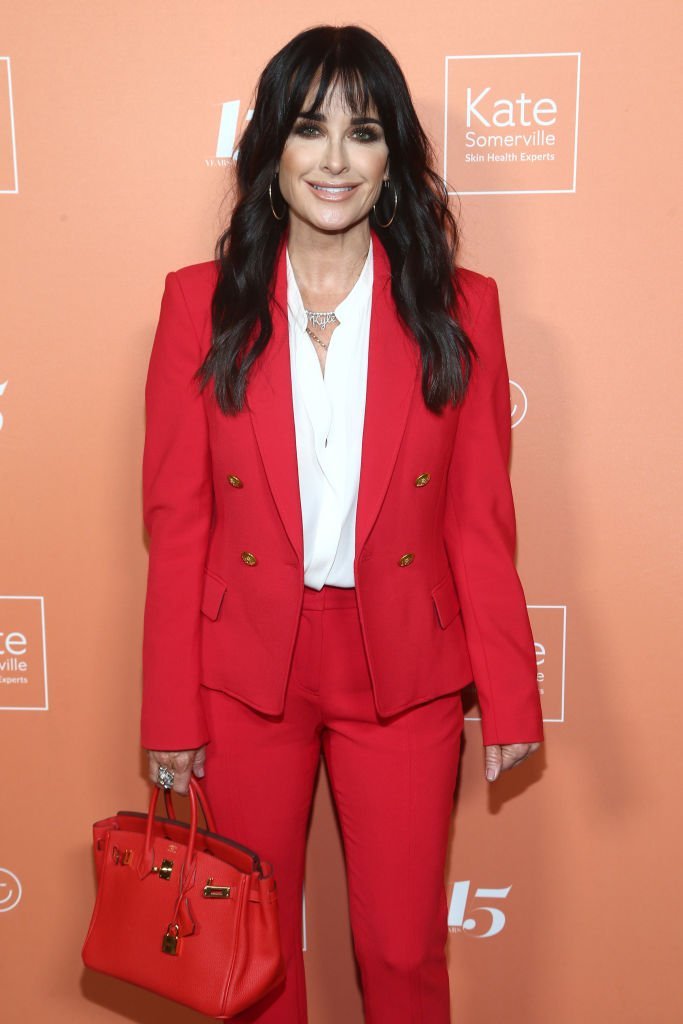 Kyle Richards on October 10, 2019 in Los Angeles, California | Source: Getty Images
Kyle Richards' career
The actress kept getting roles in the entertainment industry, including the thriller movie "The Car" and even the cult classic "Halloween." As Kyle grew older, she started getting more roles in different TV series.
One of the most memorable ones was that of Nurse Doris on "ER." Apart from that, she was part of "National Lampoon's Pledge This!" "The Simple Life," and "My New BFF."
Starting in 2010, Kyle has been one of the principal members of the reality TV show "Real Housewives of Beverly Hills."
As per her romantic life, she has been out of the market for more than two decades already. Her first husband was Guraish Aldjufrie. They tied the knot in 1988 when she was only 18 years old.
Her romantic life
Together, they welcomed Kyle's first daughter, Farrah. After being together for a few years, Guraish and Kyle ended up getting divorced in 1992.
Thankfully, the ex-couple managed to keep their relationship on good terms. So much so that Guraish even appeared on camera during the first season of "Real Housewives of Beverly Hills" when he attended Farrah's college graduation.
She was engaged before meeting her current husband
Soon after divorcing Guraish, she was in a private relationship with Michael Tuck, a news anchor for the CBS affiliate in Los Angeles who is 24 years older than her.
During an interview with Andy Cohen on "Watch What Happens Live," she pointed out that they were even engaged. However, when she met her current husband, Mauricio Umansky, she ended up that relationship.
In 1994, Mauricio and Kyle met each other. In January 1996, the couple tied the knot. Together, they have three daughters: Alexia, Sophia, and Portia, born in 1996, 2000, and 2008, respectively.
As shown in her Instagram posts, the actress has stayed ageless over the years, which prompted the Dermstore Blog to ask her to reveal some of her beauty secrets.
Some of her beauty secrets
First, she confessed that even though it might not look like it, she has aged, and it was "part of life." Kyle pointed out that she fought aging "within reason" and not getting "too crazy" about it. The RHOBH star said:
"I use Botox, but I don't believe in fillers, and I try everything else I can think of like using glycolic acid. … I eat the right foods. I'm basically doing everything I can to look as good as I can for as long as possible."
Another aspect she talked about was spending a lot of time in the sun. She advised people not to go out without applying sunscreen and to avoid lying in the sun for long periods.
Kyle also emphasized the importance of removing the makeup before going to bed. She revealed that no matter how late she arrives home, she would never go to sleep with her makeup on.
Taking care of her hair
Finally, she spoke about one of her signature features: her beautiful, long hair. Kyle started saying that she didn't use a lot of heat in it, so the hairstyling tools never reach the highest temperature. She added:
"I don't like a lot of product because I think it dulls the shine in your hair, and I'm fanatical about brushing it. I just brush really slowly from the bottom up, and then I'll brush through."
At the moment, the 50-year-old celebrity is focused on her career. She is currently working on "Halloween Kills," the slasher film that is expected to be released in 2020.
Apart from that, she is one of the main characters in the "Real Housewives of Beverly Hills." She once revealed that the drama and the fights, which are some of the most exciting aspects of the show, were real, and they took a significant toll on her as it made her feel anxious.
Please fill in your e-mail so we can share with you our top stories!