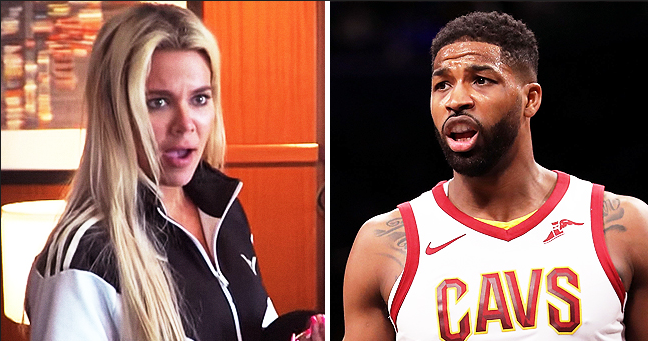 Youtube/Keeping Up With The Kardashians, GettyImages
Khloé Kardashian Seems Shocked after Ex Tristan Thompson Gifts Her Pink Diamond Ring in New KUWTK Trailer

Tristan Thompson is leaving no stones unturned in his consecutive bid to win back his ex-girlfriend Khloe Kardashian.
Daily Mail reveals that Khloe Kardashian got gifted a pink diamond ring by her ex-boyfriend Tristan Thompson after the release of a "Keeping up with the Kardashians" trailer.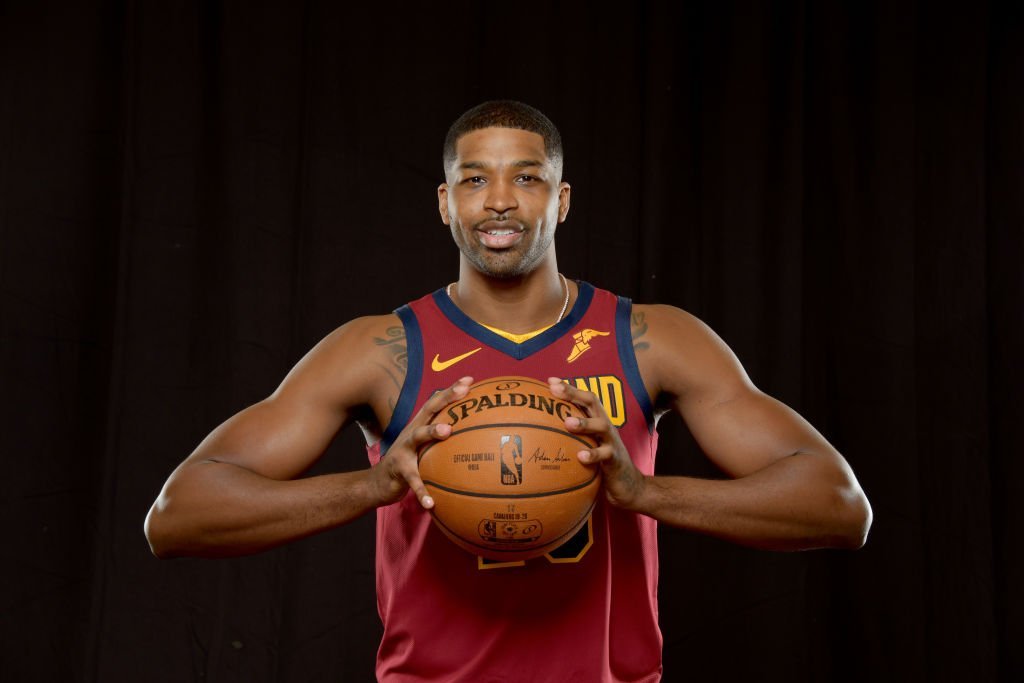 Tristan Thompson #13 during Cleveland Cavaliers Media Day at Cleveland Clinic Courts | Photo: Getty Images
In the dramatic trailer, which shows members of the Kardashian clan fighting, the mother-of-one appears shocked as she asks her friends to take a look at Tristan gifted her.
Upon seeing the ring, Scott Disick promptly mentions that it looks like an engagement ring to which Khloe responds 'nope. No.'
Despite their relationship ending badly – and publicly after Tristan was called out for cheating – the duo maintains a close relationship as they share a daughter.
PEOPLE recalls that the first rumors of Tristan cheating on the business mogul surfaced some days before she welcomed their daughter True in April 2018.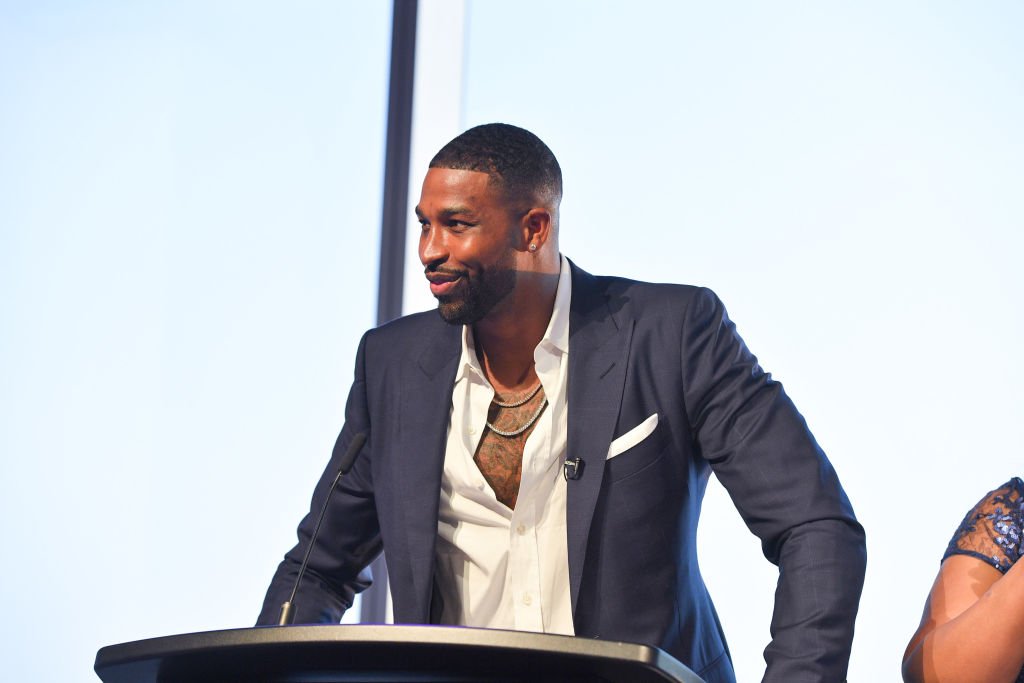 NBA Champion Tristan Thompson attends The Amari Thompson Soiree 2019 in support of Epilepsy Toronto held at The Globe and Mail Centre | Photo: Getty Images
Things became worse after news of him making out with Khloe's longtime family friend, Jordyn Woods, earlier this year, also surfaced. While the 35-year-old appears to have forgiven her ex, she wants nothing to do with him romantically.
As it stands, she's more focused on building her empire while raising her daughter, whom she vows she won't keep away from her father.
Another thing that's holding the reality star's attention is the drama brewing in her family – which the recently released trailer also shows. At some point in the clip, her momager, Kris, who takes a swipe at sorting out the issues, is heard saying:
"I feel like the really funny side of you guys outweighed the mean side. And I feel like it's gotten a little Mean Girls."
However, things seem to get worse with Khloe confronting her elder sister Kourtney about the latter's true feelings regarding the show.
When asked if she wouldn't mind their popular reality show coming to an end, Kourtney replies 'who cares.' There's also a fight brewing between Kourtney and Kim, who have become well known for their arguments.
Even Kendall Jenner isn't left out of the drama as she
chips
in that she believes that members of the family occasionally judge each other.
Whatever is bringing on the fights, fans can't watch to catch the new episode of KUWTK, which airs on E! on Sundays.
Please fill in your e-mail so we can share with you our top stories!