Meghan Markle's Husband Prince Harry Reportedly Reveals Their Son Archie Has His Famous Red Hair
Prince Harry has reportedly revealed that he and Meghan Markle's son Archie has red hair just like his royal dad. The British prince thus puts an end to months of speculation about baby Archie.
Royal fans have more confirmation that Archie is indeed Harry's mini-me. After fans went wild last month over the little one's resemblance to his dad, it now appears Archie and Harry have one more feature in common.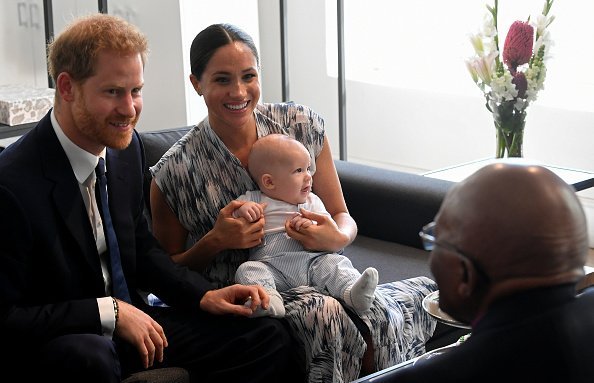 The Duke and Duchess of Sussex stepped out on Tuesday for the WellChild Awards in London, and according to Hello Magazine, the couple got talking with one of the recipients about their son.
Harry hinted that he's been telling his wife she looks great despite welcoming a baby
Meghan and Harry chatted with Milly Sutherland, 11, and her mother Angela, 50, at a reception event for award winners.
Milly reportedly also had red hair, and after she pulled at a strand, she and her mother asked the royals if baby Archie was also a ginger.
Like father, like son. 💙 pic.twitter.com/iGEQvS29Y7

— TODAY (@TODAYshow) September 25, 2019
Angela relayed their response via Hello!:
"Meghan said he has and Harry said he definitely is, you can see it in his eyebrows. Harry said he'd had no hair for five months, but Meghan told him she had taken him to the playgroup and she said there were other children there with the same amount of hair or even less."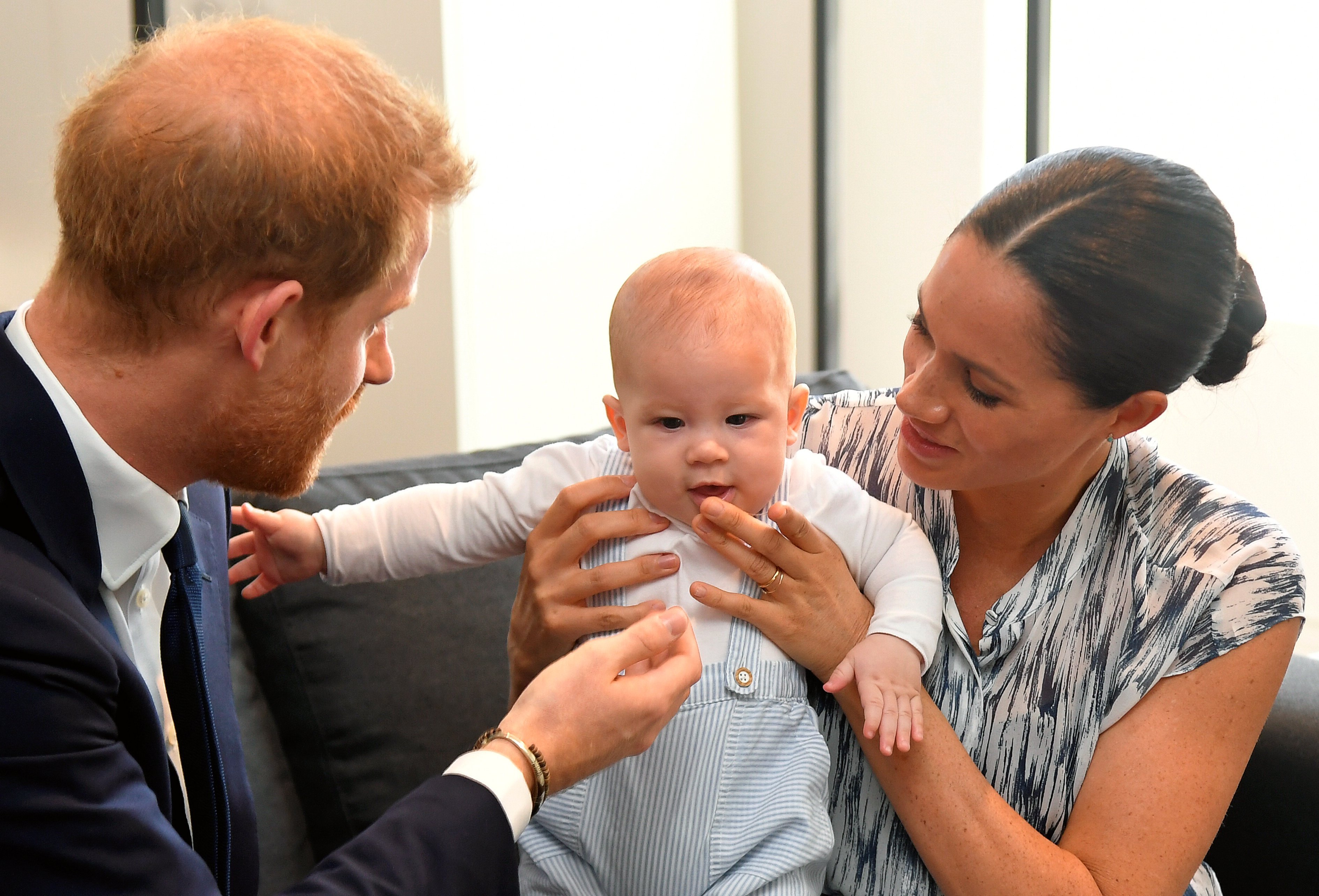 During the conversation, Meghan also reportedly revealed that she had taken Archie to his first playgroup, which "he loved."
According to PEOPLE, Harry and Meghan were asked soon after their son's May 6 birth whether Archie resembled his mom or dad more. At the time, Harry had said they weren't sure.
"We're basically monitoring how the changing process happens over this next month, really," he said. "His looks are changing every single day, so who knows."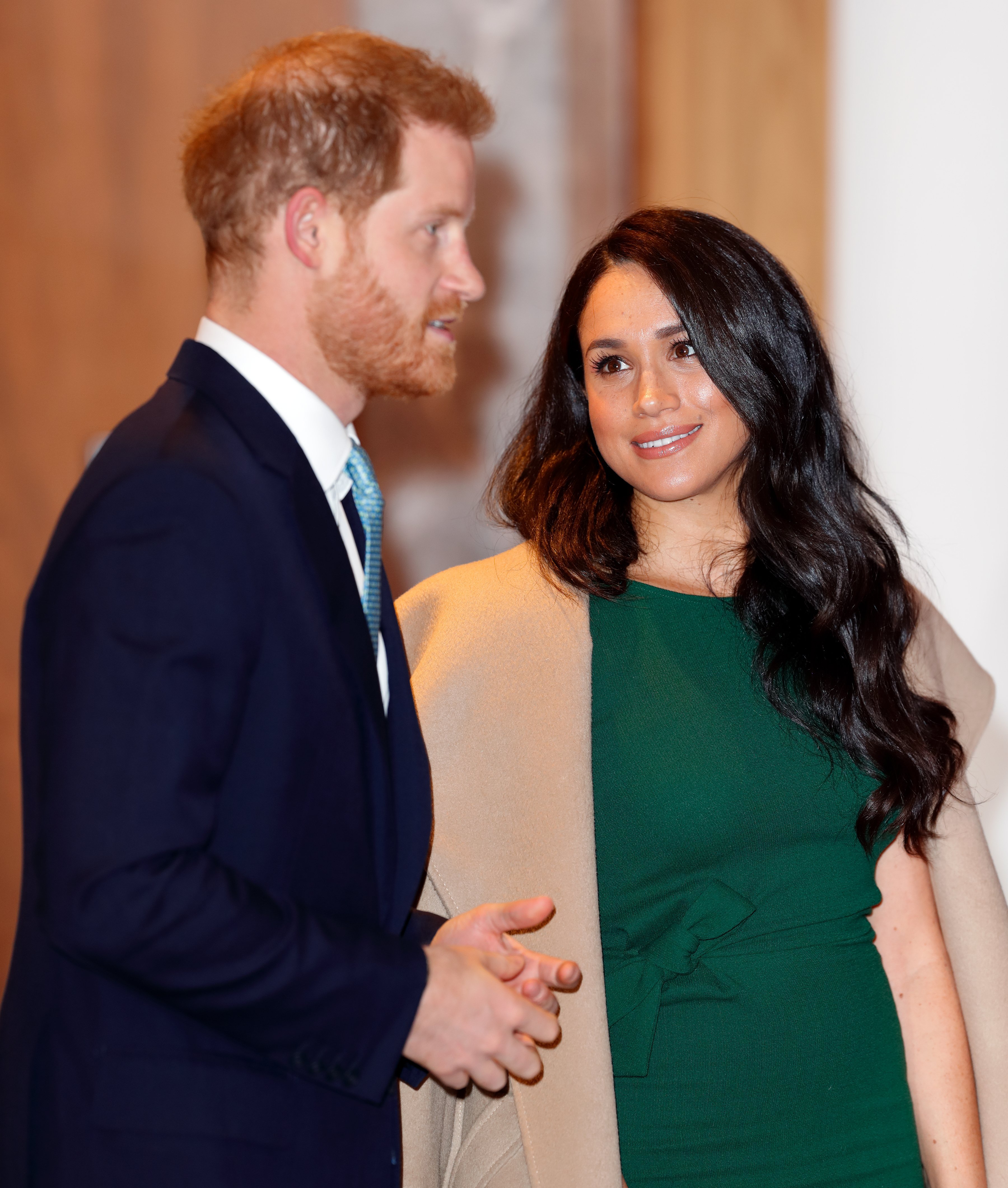 With the royal mom and dad's latest revelation, however, royal fans now have the answer and can rest the speculations.
The WellChild Awards, an annual event that recognizes some of the UK's critically ill children and their caregivers, held at the Royal Lancaster Hotel in London. Harry has been the patron of WellChild since 2007.
While chatting with another award recipient, ten-year-old Emmie Narayn-Nicholas, Harry hinted that he's been telling his wife she looks great despite welcoming a baby five months ago.
Some of our inspirational winners meeting the Duke and Duchess of Sussex at the #WellChildAwards, in association with @GSK.

Lyla, Dexter, Oakley and William. pic.twitter.com/aRK7CivP9b

— WellChild (@WellChild) October 15, 2019
"When she [Meghan] sat down, I said, 'Oh, you look amazing, and you've just had a baby,'" Emmie's mom, Eve reportedly shared of their interaction with the royals. "[Harry] looked at her and went, 'See, I told you!' in a way that we would."