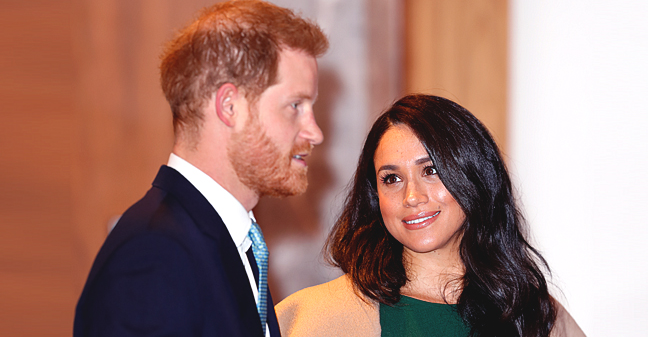 GettyImages
Prince Harry Reportedly Reassures Meghan That She Looks Great 5 Months after Welcoming Archie
Meghan Markle's five-month postpartum body is banging, and her prince tells her every day.
Meghan, like most women, is worried about her body after giving birth to Archie, however, charming Prince Harry is always there to put her mind to rest.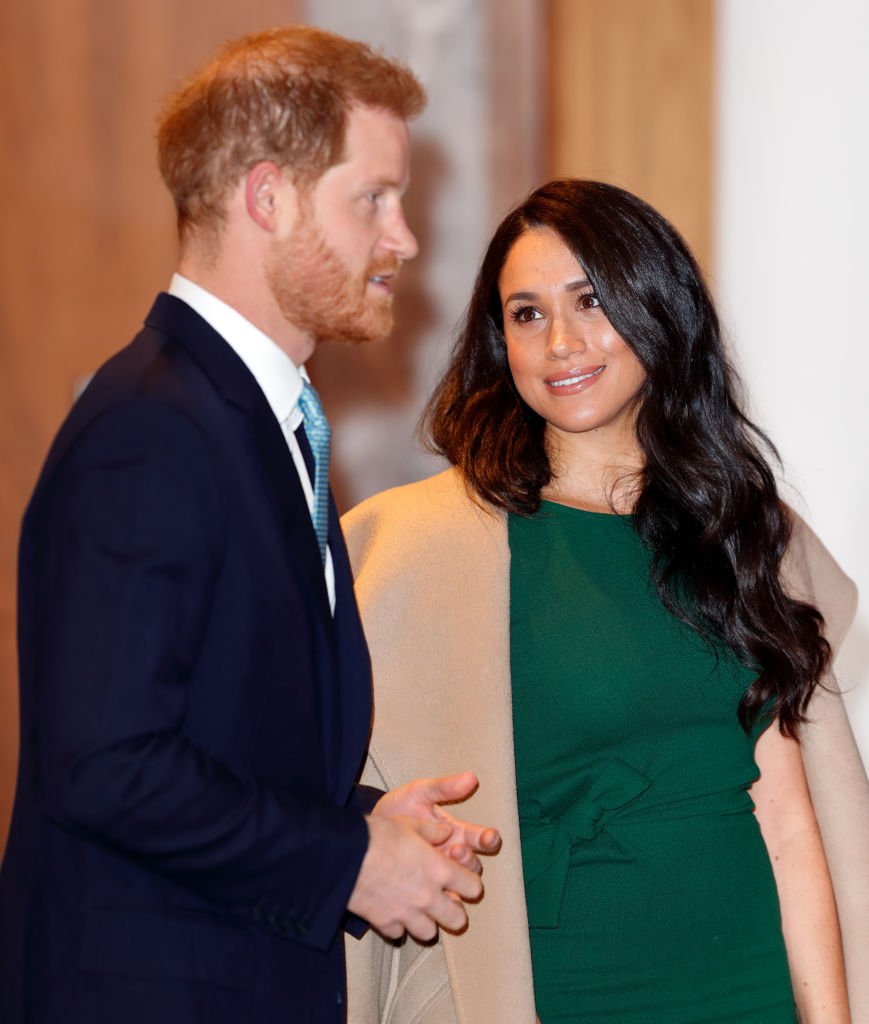 Prince Harry, Duke of Sussex and Meghan, Duchess of Sussex attend the WellChild awards at the Royal Lancaster Hotel | Photo: Getty Images
Hello Magazine reports the Duke had made the reassuring comments to his wife when they attended the WellChilds Awards on Tuesday night, while chatting with 10-year old Emmie Narayn-Nicholas, the brain behind "Emmie's Kitchen," and her mom, Eve.
For the event, the Duchess looked glamorous in green Parosh dress that she previously wore for her engagement announcement in 2017. She wore the ensemble beneath a cream Sentaler camel coat and paired it with Manolo Blahnik heels and a Montunas scarf bag.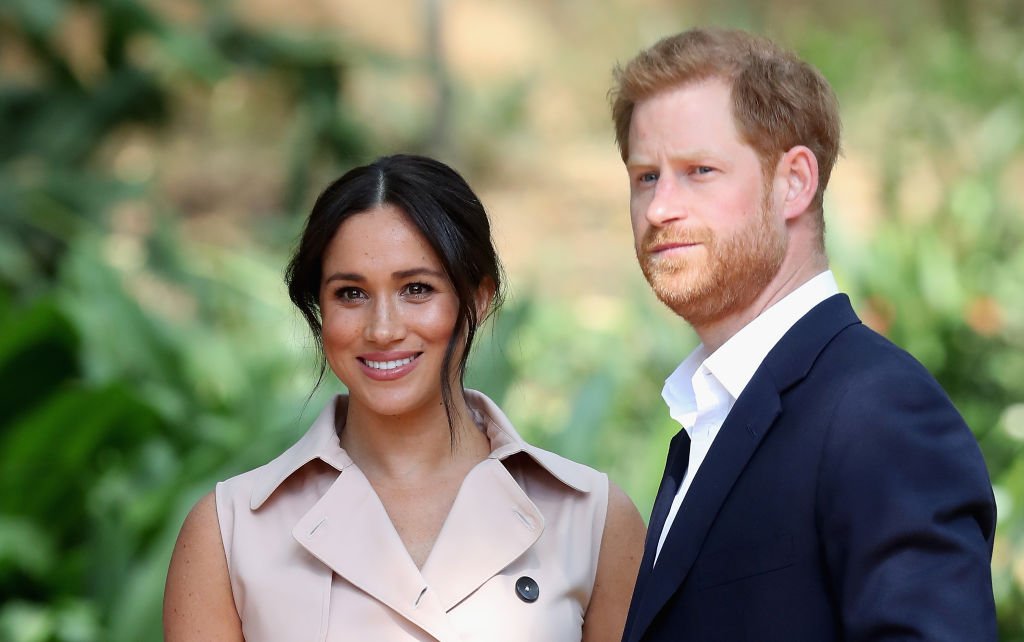 Prince Harry, Duke of Sussex and Meghan, Duchess of Sussex attend a Creative Industries and Business Reception | Photo: Getty Images
As revealed by the publication, Emmie's mom Eve referred to the couple as down to earth. Recounting their conversation, she said:
"They were very lovely. When she sat down I said 'Oh you look amazing and you've just had a baby'. He looked at her and went 'See I told you!' in a way that we would...It did feel like they were very down to earth."
Meghan and Harry had welcomed Archie Harrison Mountbatten Windsor in May, and the proud parents had mentioned Archie has "red hair" just like Harry, as they mingled with children and their caregivers, People Magazine reveals.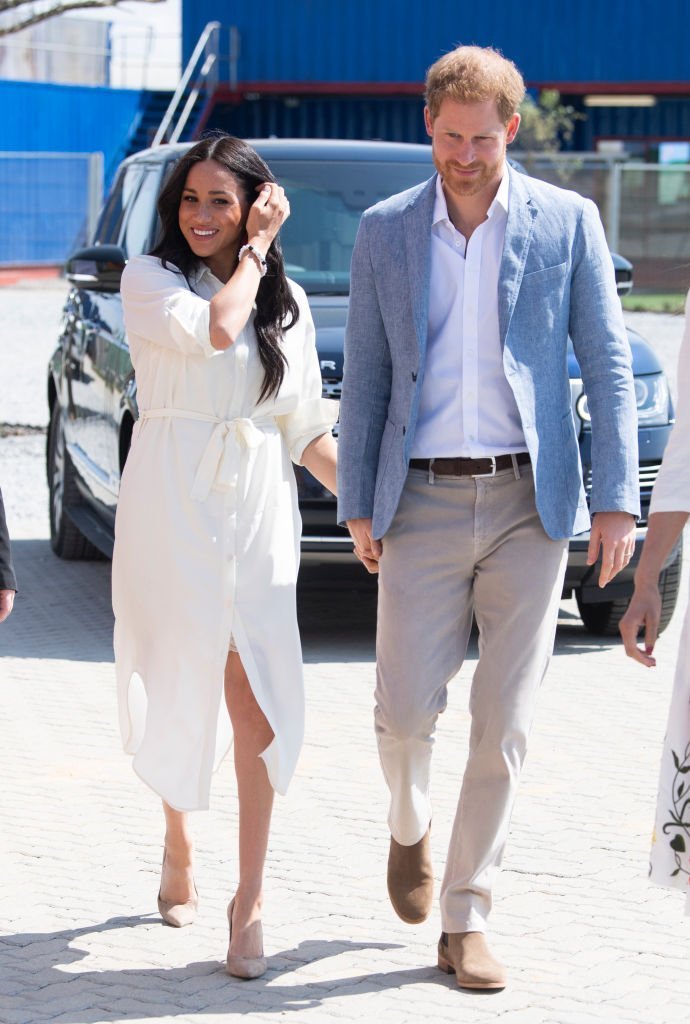 Prince Harry, Duke of Sussex and Meghan, Duchess of Sussex visit Tembisa township to learn about Youth Employment Services (YES) | Photo: Getty Images
In an emotional speech during the engagement, Prince Harry spoke about how he and Meghan had attended the event last year with only both of them privy to the fact that Archie was on his way.
In his words:
"I remember squeezing Meghan's hand so tight during the awards, both of us thinking what it would be like to be parents one day. And more so, what it would be like to do everything we could to protect and help our child should they be born with immediate challenges or become unwell over time."
According to People Magazine, the event celebrates the inspiring qualities of some of the U.K.'s seriously ill young people and the dedication of those who go the extra mile to keep children healthy and happy, including the outstanding health, social care, and education professionals.
WellChild os one of the four charities the royal couple had chosen to benefit from the donations made to them at Archie's birth.
It was the first outing of Meghan and Harry since they got back from the African tour, and it was no less dreamy.
Please fill in your e-mail so we can share with you our top stories!