Gunsmoke' Star Buck Taylor Is 81 Years Old and Looks as Handsome as Ever
Actor Buck Taylor, best known as the gunsmith turned deputy Newly O'Brien on "Gunsmoke," is 81 years old at the moment and looks as handsome as ever!
Born in May 1938, Buck's career began in the 50s as he got some gigs on TV projects. However, one of the first significant shows he worked in was the Western anthology series "Dick Powell's Zane Grey Theatre" in 1961.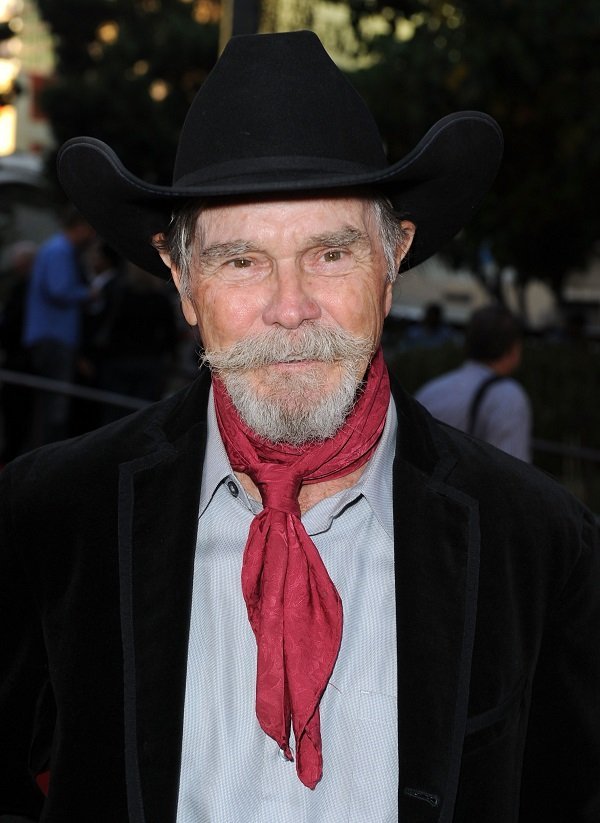 Buck Taylor's career
One year later, he took minor roles on "The Adventures of Ozzie and Harriet" and "My Favorite Martian." Over the following years, he kept working on shows and films linked to the Western genre.
It wasn't until 1967 that he got his most memorable role so far: Newly O'Brien on "Gunsmoke."
His impact on the entertainment world after the show was so big that he was memorialized as part of the Trail of Fame in Dodge City in Kansas, where the show was set.
Apart from that, the National Cowboy and Western Heritage Museum in Oklahoma City gave him the Wrangler award in 2006.
His time in the entertainment industry after the show
After "Gunsmoke" ended, he started portraying Detective Bussey, a recurring role in the TV show "Dallas." In the following years, he worked on "Comanche Moon," "The Hard Ride," and "Legend of Hell's Gate."
If being an acclaimed actor was not good enough, Buck Taylor is also a painter who has been selling his work since 1993. His paintings can be found on his website, but they have been displayed in private art shows, festivals, and galleries.
His wives and children
As per his romantic life, he has been married twice. His first wife was actress Judy Ann Nugent. After tying the knot in 1961, the couple had three sons, Adam Carlyle, Matthew, and Cooper Glenn. Buck and Judy got divorced in 1983.
All of their children followed in their footsteps and got involved with the entertainment industry. In Adam's case, he was an assistant director before he passed away. Matthew and Cooper, on the other hand, have worked as stuntmen.
At the moment, Buck is married to Goldie, a flight attendant. They met each other at a quarter horse show in 1995, where his paintings were being exhibited.
During an interview with American Cowboy, Buck confessed that his father, Dub Taylor, was also an actor who made "300 B movies."
His mentors on "Gunsmoke"
Apart from his father, Buck revealed that Milburn Stone and Ken Curtis, who worked with him on "Gunsmoke," were some of the most influential mentors in the show business. He recalled a piece of advice they gave him early on:
"When you go in public, you're going to meet people that let you into the privacy of their homes, into their bedrooms. They'll think of you as part of their family, so they'll feel like they know you. Some will want to hug you. When they do that, don't disappoint them."
Buck's passion for painting
In the conversation, Buck also addressed his love for painting, saying that he wouldn't have started doing it if it wasn't for his high-school art teacher Betty Bennett.
Regarding his style, he said he likes his work to be realistic enough to know what it is but abstract enough to make clear that it is not a picture but a painting.
During the 2013 interview, Buck confessed that one of his "secrets" to staying fit and healthy at his age was team roping. He admitted to having been doing it for more than three decades.
The actor pointed out that he lives by the saying "use it or lose it," adding that if someone never stops doing something, then they will always be able to do it no matter the age.
His "secret" to be as fit and healthy as he is
Buck also said that he could still do some of the basic physical exercises, like push-ups and pull-ups. However, he has been into team roping and horse riding for a big part of his life, and he stated that he would keep doing it "as long as I can."
At the moment, Buck lives in a ranch in Texas. Even now, he loves "Gunsmoke" as he knows that he wouldn't have gotten as far as he did if it wasn't for the show.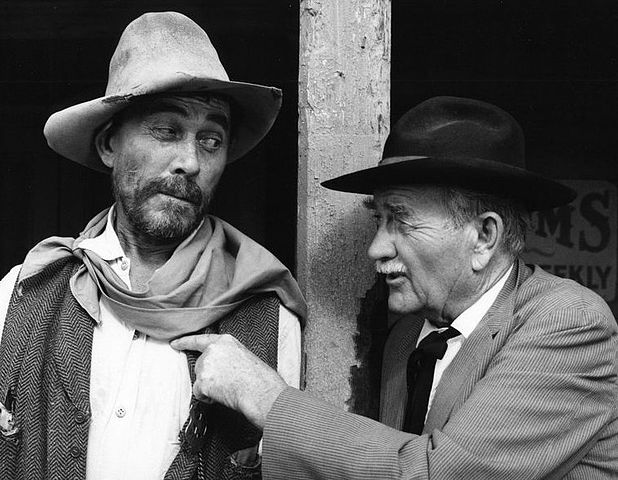 One of his former co-stars in the Western series was Milburn Stone, who was part of the project many years before Buck got his role.
Unfortunately, he died at the age of 75 due to a heart attack in Scripps Memorial Hospital in La Jolla, California, on June 12, 1980, five years after he retired from his acting career.