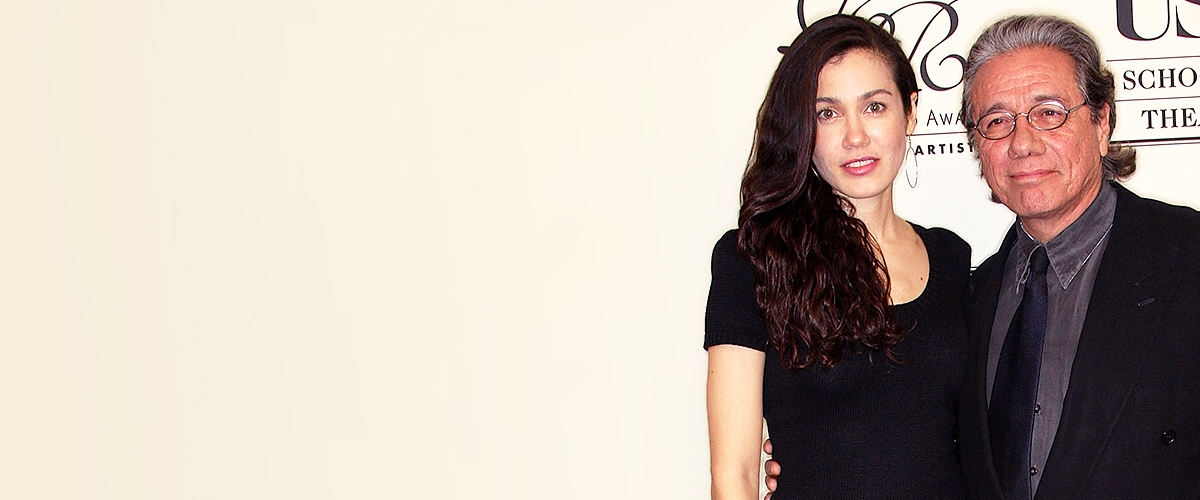 Getty Images
Inside 'Miami Vice' Star Edward James Olmos' Relationship with Estranged Wife Lymari Nadal
Actor Edward James Olmos, best known as Lt. Martin "Marty" Castillo in "Miami Vice," has been married to actress Lymari Nadal, who is 31 years younger than him, since 2002.
Born in 1947, Edward's career began in the music as he was the lead singer of a band named Pacific Ocean. Although it was never a huge success, Pacific Ocean performed at various clubs in Los Angeles and even released a record titled "Purgatory."
Edward James Olmos' career
In the late 60s and early 70s, however, he focused his time into acting, getting roles in a few small theatrical productions. His first big break in plays took place when he portrayed a narrator named El Pachuco on "Zoot Suit."
His performance was so acclaimed that he even got a Tony Award nomination when the production was taken to Broadway. Apart from that, he took the same role in the filmed version of the play released in 1981.
Edward's most memorable part came in 1984 when he was cast as Lieutenant Martin Castillo in the TV show "Miami Vice" next to Don Johnson. During his time in the series, he received a Golden Globe and an Emmy award.
His character was a taciturn man who used to be a DEA commanding officer. While filming, Edward suggested some of Marty's habits, including that his desk should not have paperwork on it.
Portraying William Adama on "Battlestar Galactica"
When his time on "Miami Vice" ended, he kept getting some roles in different films and shows, including that of William Adama on the SyFy show "Battlestar Galactica."
Thanks to his outstanding performance during the six years he portrayed Adama, he received three ALMA awards and one Saturn Award.
His three marriages
As per his romantic life, he was married to Kaija Keel, the daughter of actor Howard Keel. Together, the couple had two children: Bodie and Mico. After a long relationship, the pair parted ways in 1992.
In 1994, Edward and actress Lorraine Bracco, best known as Karen Friedman Hill in "Goodfellas," tied the knot. However, they got divorced in January 2002.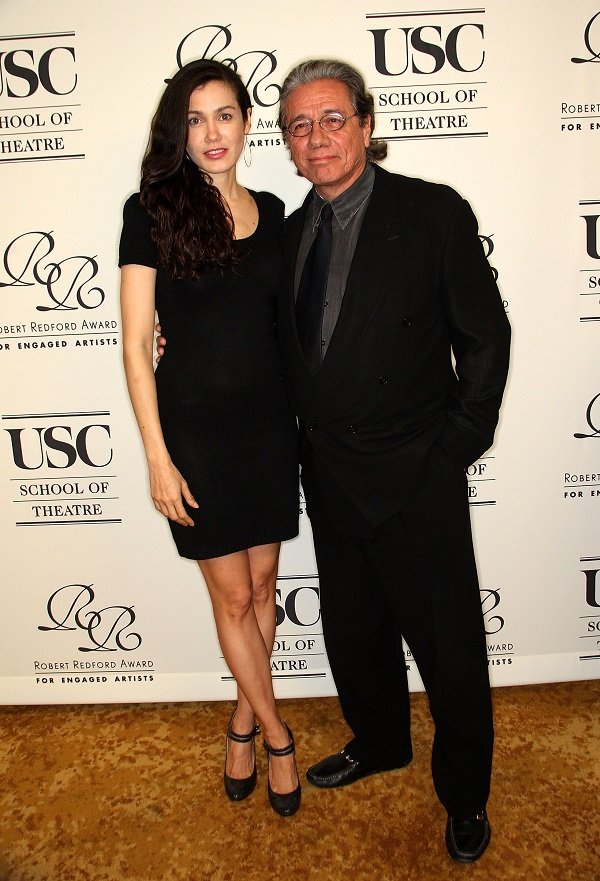 Lymari Nadal and Edward James Olmos on February 10, 2010 in Beverly Hills, California | Source: Getty Images
In 2002, shortly after Edward and Lorraine's legal separation (they had been living apart from five years before the divorce was finalized), he married Puerto Rican actress Lymari Nadal, who is 31 years old younger than him.
Even though the details of their relationship have been kept under the wraps, the actress revealed in 2013 that they were separated.
While Lymari didn't mention "divorce," she claimed that they had been living apart for "a while" and pointed out that Edward was a "wonderful man" who is "like a father" to her daughter.
Although Lymari's career in the entertainment industry has not been as successful as that of Edward, she has worked in a few notable projects throughout her life, including "American Gangster" and "America."
At the moment, she is working on the biographical film titled "La Lupe: La Leyenda." It will portray some of the most remarkable aspects of the life and career of the Cuban Salsa singer La Lupe.
During a 2013 interview Edward had with Desde Hollywood, he talked about his time working on "2 Guns," a movie wherein he portrayed Mexican Cartel leader Papi Greco.
Edward's thoughts on learning from young actors
The two main characters in the film were none other than Mark Wahlberg and Denzel Washington. He admitted to having learned things from him, claiming that people get humbler as they get older. About that topic, Edward said:
"When you are in your 20s, you think that you know a lot. When you are in your 30s, you really know that you know a lot. In your 40s, you start realizing that you don't. Then in your 50s, you are humble enough to say, 'I don't know anything.'"
From that point on, the rest that a person can do is to study and learn as much as possible because "there isn't much time" left.
Nowadays, Edward is still very active in his career. "The Devil Has a Name," the film he directed, is expected to be released later this year. Apart from that, he has been working as Felipe Reyes on "Mayans M.C." since 2018.
Please fill in your e-mail so we can share with you our top stories!