Bridget Moynahan of 'Blue Bloods' & Husband Andrew Frankel Hug in Wedding Photo as They Mark 4th Anniversary
Bridget Moynahan of "Blue Bloods" publicly celebrates marking her fourth wedding anniversary by paying tribute to her businessman husband via social media. 
Moynahan and Andrew Frankel tied the knot on October 17, 2015 in a secret ceremony. They, thus, marked their 4th anniversary on Thursday.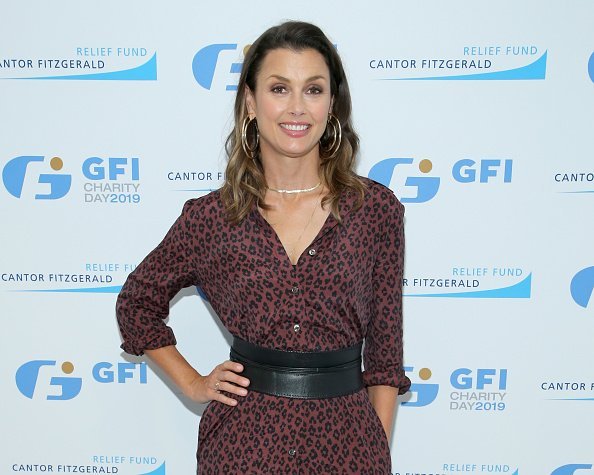 MOYNAHAN CELEBRATES FRANKEL WITH A THROWBACK PICTURE 
To celebrate the significant milestone, the gorgeous actress shared a throwback picture of herself and Frankel back on their wedding day. 
She cut a gorgeous figure in the floor-length dress, which gave way into the most beautiful train as she stood embracing her new husband.
The ensemble also sports a fur coat, which added just the right touch of elegance to the outfit. 
Frankel made the perfect companion looking dapper wearing the traditional black suit, white shirt, and a matching black pair of shoes. 
The elegantly dressed couple made a stunning sight against the greenery captured in the background. 
"Happy anniversary! Photo credit: @johndolanphotog @kimbower @titoguhair @basiazamorska @redhotnails @j_mendel @hsternofficial @wolfferwine #harvestmoon #foxy," Moynahan wrote to caption the snap.
MOYNAHAN'S FANS REACT TO THE NEW POST
The snap is one well-loved by netizens; only one day old, it has already amassed over 13,000 likes as well as over 300 comments. 
The comments section is filled with heartfelt wishes from Moynahan's devoted followers as well as her fellow celebrities. The long list of famous figures in the comments section includes Katie Couric, Kate Miller, Kimora Lee Simmons, and many others. 
One fan, @yazee1202 commented:
"Happy Anniversary. Much love to you both for continued happiness always."
While another, @sjduskin wrote:
"Andrew is a lucky man. May it last forever!"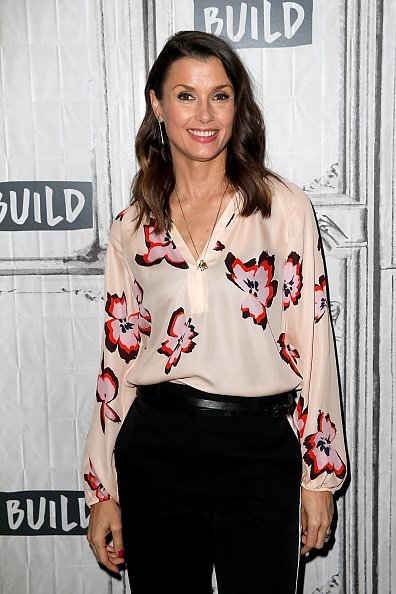 MOYNAHAN SHARES THAT SHE STILL MAINTAINS A CORDIAL RELATIONSHIP WITH HER EX 
There is no disputing the fact that Frankel is one lucky man. The little that is known about him is that he is the co-president of a Wall Street institutional brokerage firm and is also a proud father of three boys.
Frankel makes Moynahan's very first husband following the actress's split from her two-year relationship with renowned sports star Tom Brady. 
Despite media reports that Moynahan and Brady had an acrimonious relationship, it has been revealed that the two have maintained a civil relationship since the birth of their son, Jack. 
They make sure that Jack, who is the only product of the pair's previous relationship, is "surrounded by love." 
"Tom and I made a decision to raise a child together," said Moynahan, "and we both found partners that not only supported us in raising that child but also loved our child as if he was their own."
Much like Moynahan, Brady is married and is now the father of a son, Benjamin, 9, and daughter, Vivian Lake, 6.