Cedric the Entertainer & Meagan Good's Husband DeVon Franklin to Produce 'Johnson Family Vacation' Sequel
Goosebumps are on the rise as two all-time favorite television legends, Cedric the Entertainer and Devon Franklin team up to co-produce a sequel of the 2004 comedy movie, "Johnson Family Vacation."
Almost two decades after the favorite family comedy, "Johnson Family Vacation," shook cinemas across the globe, Fox Searchlight is set to do a return of the movie while starring two legendary entertainment icons.
JOHNSON FAMILY CELEBRATION
The Hollywood legend, Cedric the Entertainer, took to Instagram to announce the upcoming movie, which is intended as a continuation of the 2004 hit movie. The actor captioned the post:
"Me and my producing partner, #Ericrhone, are happy to working @Devonfranklin on the sequel to #Johnsonfamily. Thanks to a great story brought to us by the dynamic writer @michaelelliot215 we believe your gonna laugh, love, and truly appreciate what we are calling #Johnsonfamilycelebration."
Accompanying the post was a photo of the icon, and his co-producer, Devon of Franklin Entertainment.
DEVON FRANKLIN IS GLAD TO JOIN THE TEAM
Unlike the comedy genius who starred in the first release, Devon is a new addition to the "Johnson Family Celebration" crew. The movie producer expressed his gratitude on social media.
"Gr8ful 2 join the team!" he wrote, also retweeting Cedric's post.
Gr8ful 2 join the team! RT @CedEntertainer: Me and my Producing partner #EricRhone are happy to working @devonfranklin on the sequel to #JohnsonFamily. Thank to a great story brought to us by the dynamic writer michaelelliot215 we believe your gonna laugh https://t.co/ZOf8wOTHmq

— DeVon Franklin (@DeVonFranklin) October 20, 2019
MEET THE PRODUCTION CREW
Joining the two legends in the production are other pacesetting movie makers, as reported by The Hollywood Reporters. 
Notable names like Eric Rhone and Michael Elliot are among the brains behind this budding blockbuster, with the latter taking the scripting credits while Eric was revealed as one of the producers, under the auspices of A Bird and A Bear Entertainment. 
Notably, Eric Rhone was also a co-producer of the original film, along with Cedric, Wendy Park, Andrew Sugerman, and Todd Jones, among others, making him no stranger to the movie settings.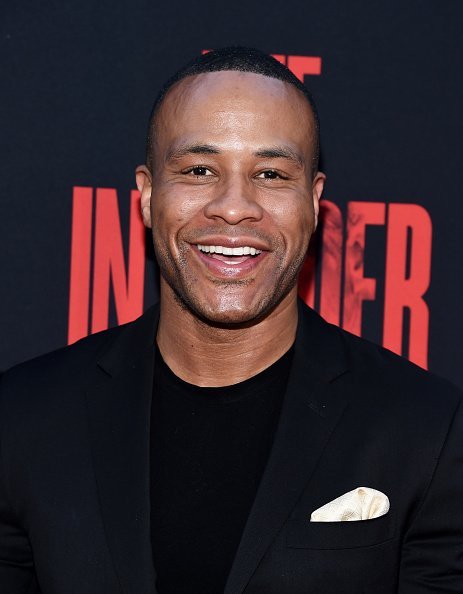 "The Johnson Family Vacation" premiered in April 2004, grossing $31.5 million in the Box office.
The comedy film starred Vanessa Williams, Bow Wow, Shannon Elizabeth, Steve Harvey, Gabby Soleil, Solange Knowles, and the legendary Cedric The Entertainer, who played the lead role of the Johnsons' Patriarch, Nate Johnson.
While the television idol is set to retain his role in this new return of the Johnsons, the other casts are yet unknown. Still, hopefully, the original Johnson family role players would be back on TV screens alongside the comedian.