Nancy Pelosi's Granddaughter Bears Strong Resemblance to Her Grandma in New Pumpkin Patch Pics
Nancy Pelosi's daughter, Christine Pelosi, posted a series of high spirited Halloween pictures of her daughter and her uncle Tom on her Instagram. The young girl bears a significant resemblance to her Grandma.
As Halloween approaches, the spooky spirits are running rampant. Isabella, Christine's daughter, also seemed to be enjoying herself in a pumpkin patch. 
The sweet pictures (and video) show the young girl having tons of fun with her uncle and mother picking, carving, and even decorating pumpkins.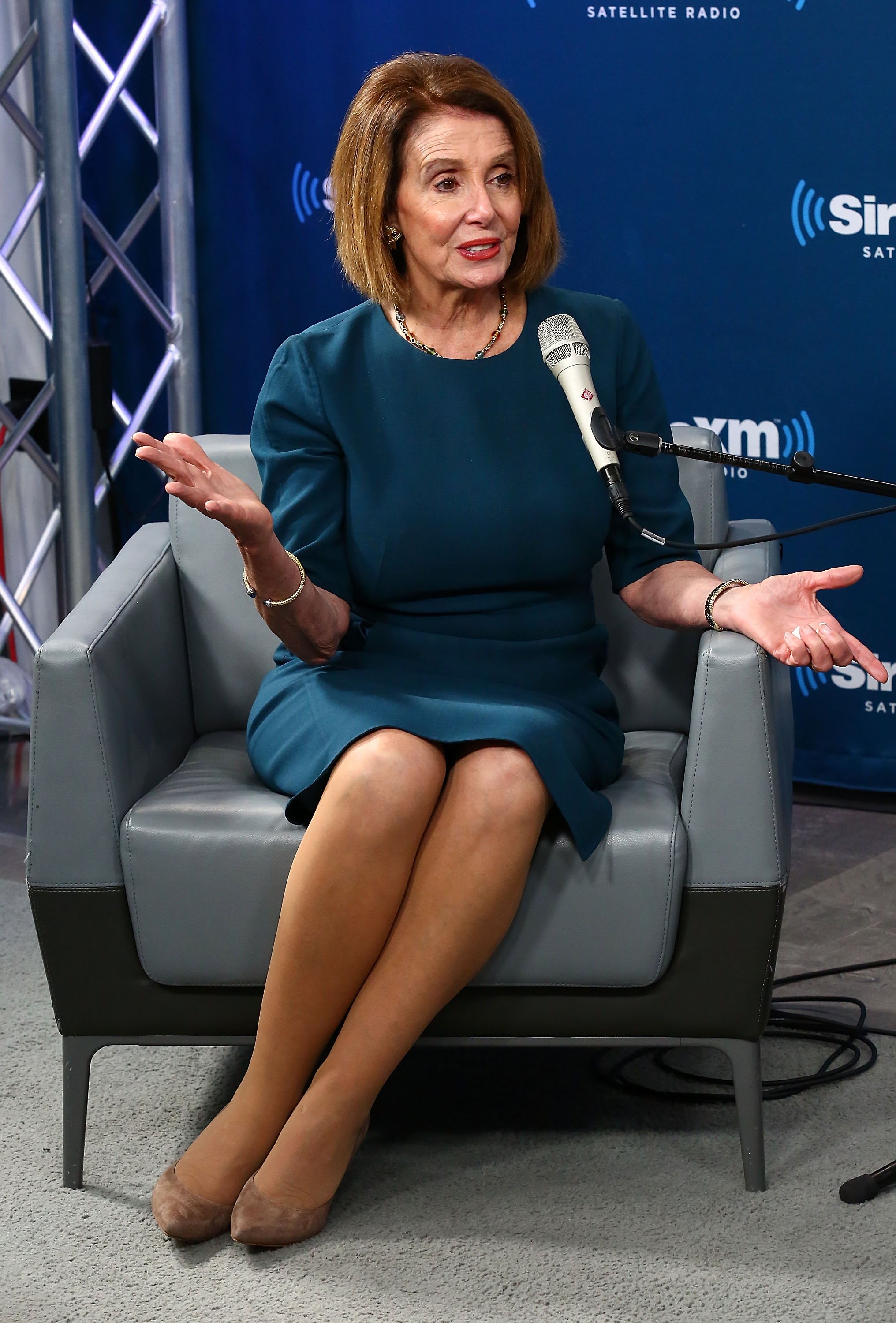 CHRISTINE'S INSTAGRAM POST
Christine also made an appearance in the snaps and wrote a heartwarming yet fun caption for her post. She talked about how "Guncle Tom" was reluctant to get anywhere near hay but couldn't resist having fun with his niece.
"I am NOT going on a hayride[,] harrumphed Bella's, uncle Tom at the #pumpkinpatch mere moments before nesting on a bale and juggling pumpkins. He cannot say no to our determined little imp! #happyhalloween."
The sweet pictures featured Bella squeezed in the middle of two bales of hay as her mother and uncle lean on another bale resting on top. Bella was looking cute as ever smiling from between her uncle and mother. The stuffed panda in the background added some extra cuteness to the moment.
GRANDMOTHER AND GRANDDAUGHTER LOOK SIMILAR
In the various pictures, Bella bears a striking resemblance to her Grandmother, Nancy Pelosi. The 10-year-old has a smile that looks exactly like that of Nancy's. 
It seems like the gentle smile runs in the family as Christine also sported the same smile for a picture while she was carving a pumpkin. The tight-knit trio all don the same smile and support their endeavors. 
The young Isabella made headlines after she was spotted sharing her grandmother's election as the speaker of the house. The young one reportedly screamed, "Pelosi!" as Nancy was voting for herself.
When Nancy Pelosi's name was called to vote during speaker election.#116thCongress pic.twitter.com/PzqNTajL9B

— CSPAN (@cspan) January 3, 2019
ISABELLA MAKES HIGHLIGHTS BECAUSE OF HER EXCITEMENT
She was also seen pumping her fists and clapping as the votes poured in for her Grandma. She was also headbanging, and twitter loved the then 9-year-old's reaction.
After her Grandma was elected for a consecutive year, Isabella was beside Nancy during the oath. The happy Nancy supporter was donning a badge that read, "Madam Speaker."
The duo was seen preparing for Nancy's big day on Twitter. Nancy was mending Isabella's hair before taking the oath. "My faves getting spiffed up for the big moment," Christine wrote in the Tweet.
My faves getting spiffed up for the big moment .... #WomenLead #DemsTakeTheHouse pic.twitter.com/MwxDVjuI5S

— Christine Pelosi (@sfpelosi) January 3, 2019
NANCY HAD A DIFFICULT JOB THAT MADE HER STRONGER
Before Nancy was involved in the house of representatives, she was reigning over a house with five children. The doting mother was learning how to balance the five powers on her own.
With five different requests and complaints coming at her from different directions, Nancy would have easily been overwhelmed. She turned the numbers in her favor with her witty combination of love, leverage, and impressive mom skills.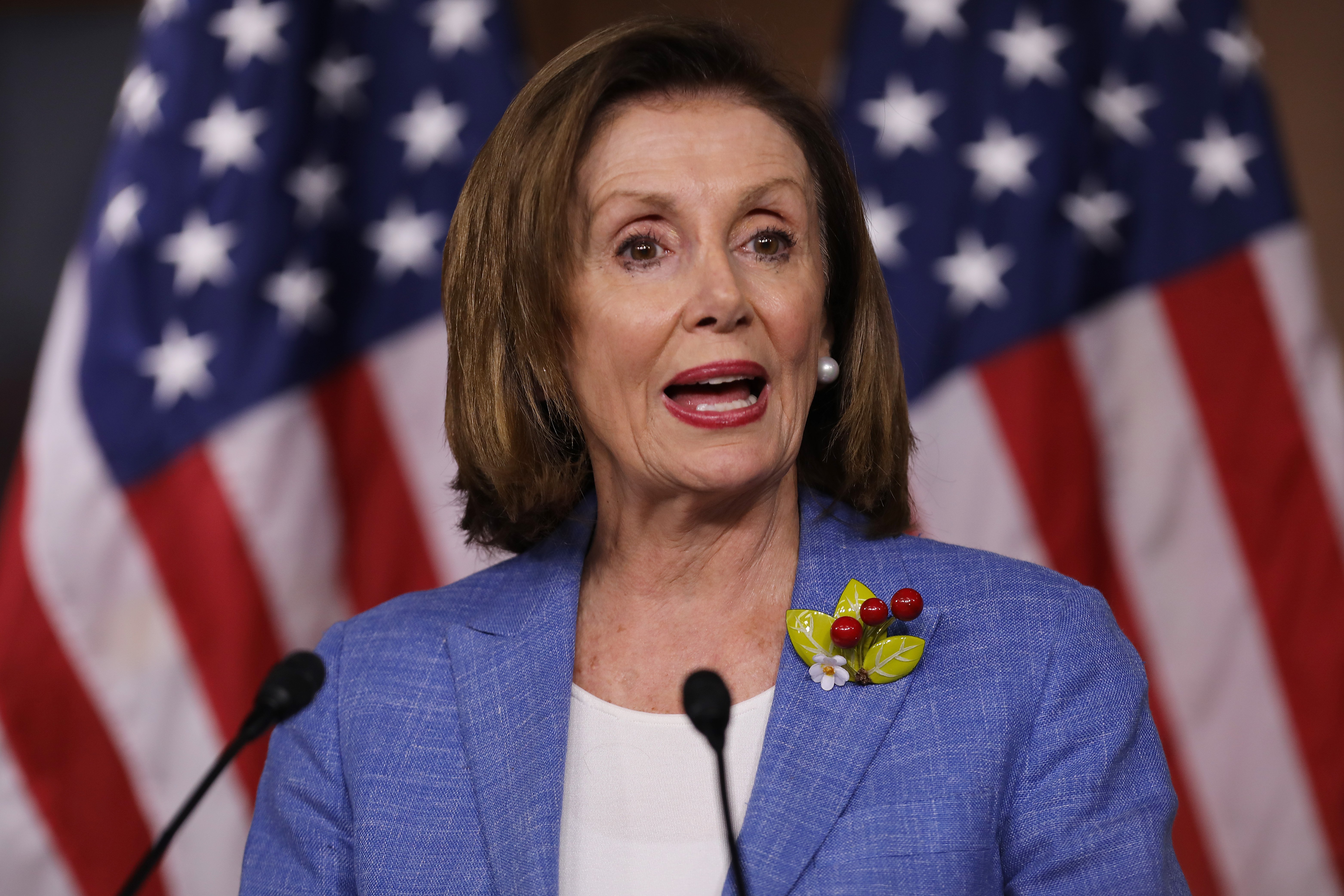 Nancy commented on her personal life and credited her success to her experience of raising the children. "That's one of the hardest things," she says. "Makes going to work look easy, doesn't it?" she said.