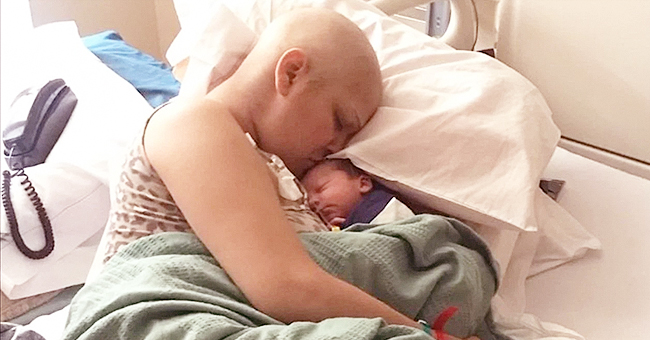 twitter.com/fox32news
California Woman Who Underwent Chemotherapy for Breast Cancer While Pregnant Gives Birth to a Healthy Baby Boy
A California woman who is battling breast cancer proved that miracles do exist after giving birth to a healthy baby boy.
Jade Devis was excited to welcome a baby into the world until she was hit by dreadful news that can send shivers down any woman's spine.
Back in March 2019, Davis was pregnant with her first baby when she noticed an unusual lump in her breast. The mass was rather large and hard to touch.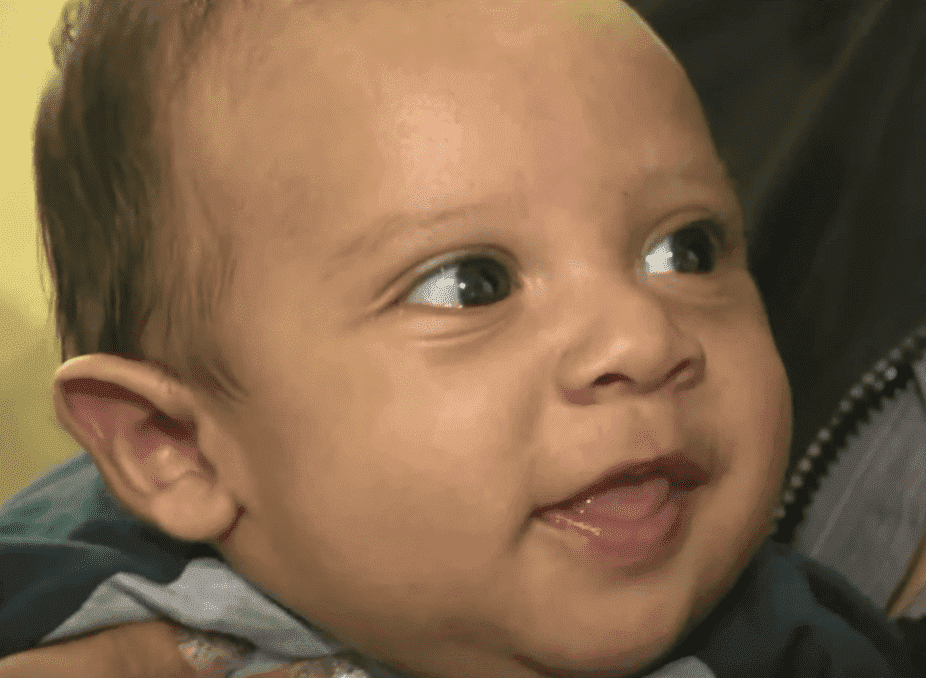 Jade Davis' healthy baby boy Bradley. | Source: YouTube/KTLA5
Filled with fear and concern, she went to a physician in Pomona who suggested that she go to a radiologist. The radiologist brushed her concerns away, saying that the lump was likely a symptom of pregnancy.
But Davis was not convinced and she asked for a biopsy. When the biopsy results came, Davis' worst fear was realized--she had Stage 2 triple-negative breast cancer.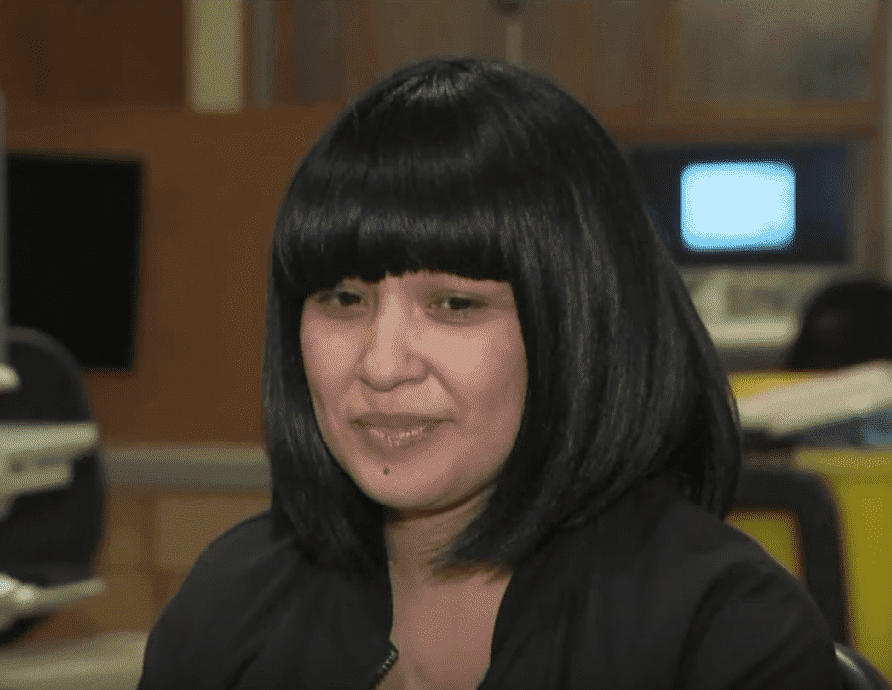 Jade Davis opens up about being a mother with cancer in an interview. | Source: YouTube/KTLA5
DOCTOR TOLD JADE TO "END" HER PREGNANCY
After being diagnosed with cancer, Davis was utterly devastated. Her cancer would not respond to hormonal therapy medicines since it is not fueled by estrogen and progesterone.
Davis' doctor told her that she was too early in her pregnancy to guarantee that her newborn would be unaffected by her condition.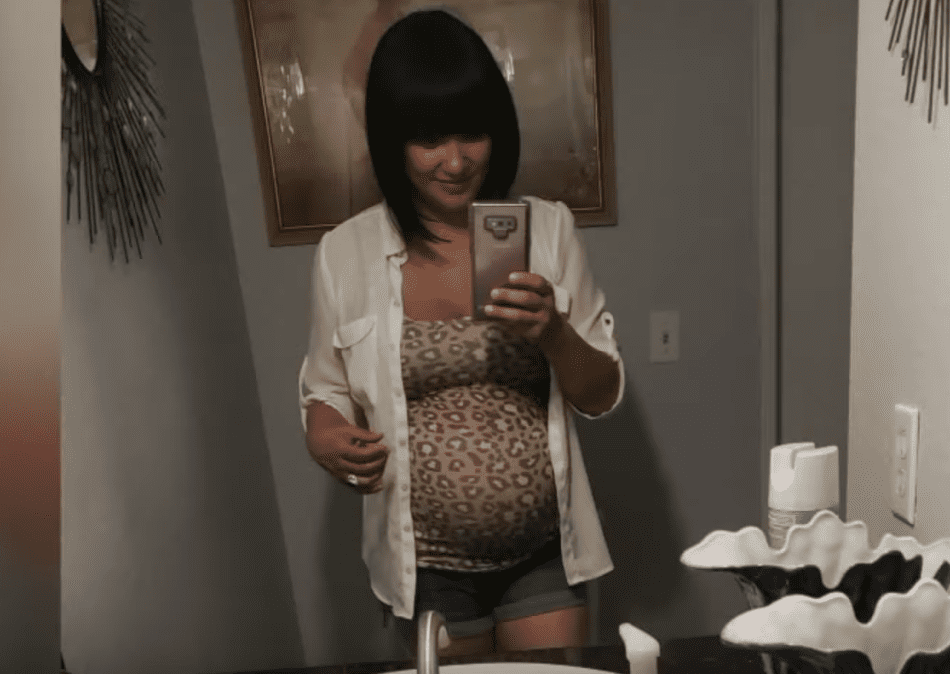 Jade Davis takes a mirror selfie while pregnant. | Source: YouTube:KTLA5
She said:
"I did not know how I felt about the pregnancy until I was told I should not continue my pregnancy. That is when something rose up inside of me — I wanted to keep my baby because I would not allow a stranger to tell me my child's fate."
After making up her mind to keep her precious child, she underwent a lumpectomy. Luckily, the surgery was successful and the anesthesia did not affect the baby since there were nerve blockers.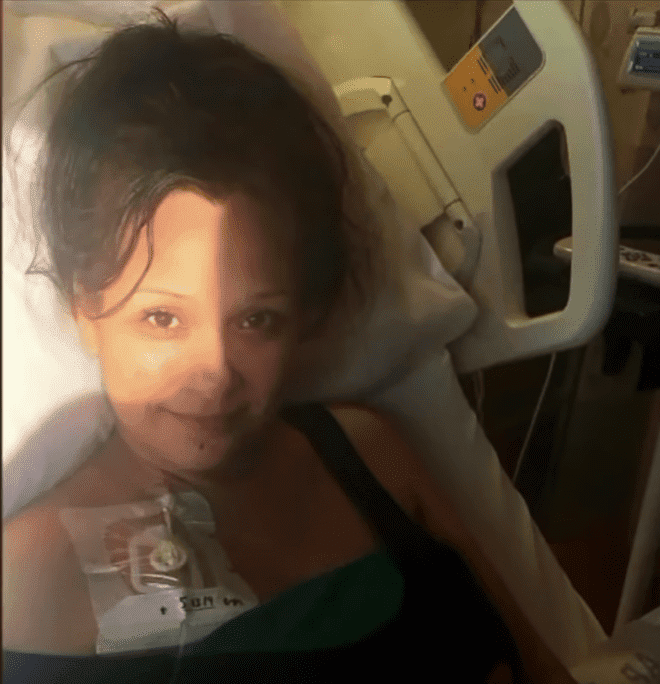 A photo of Jade Davis taken during her time in the hospital. | Source: YouTube:KTLA5
RAINBOW AFTER THE STORM
Eventually, she went to Loma Linda University Cancer Center where she was under the care of Dr. Gayathri Nagaraj, M.D, a breast cancer specialist.
In the hospital, Davis learned that she would have to go through several rounds of chemotherapy since the type of cancer she had has a high risk of cancer recurrence in other organs.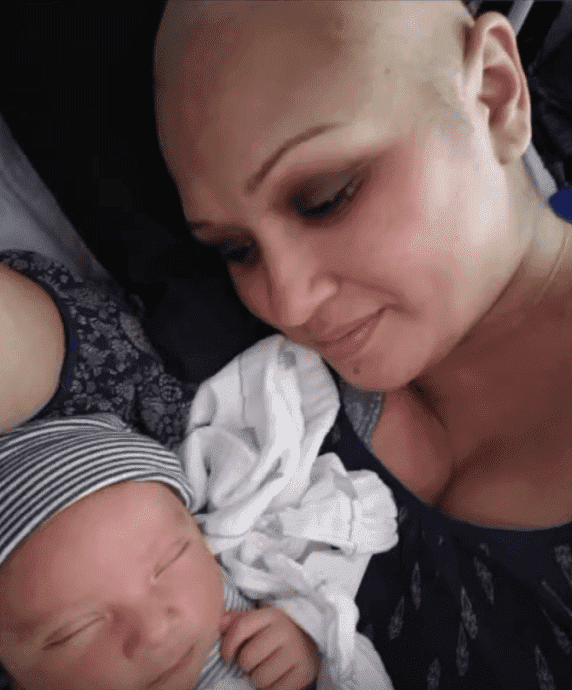 Jade Davis and her newborn baby. | Source: YouTube:KTLA5
According to Nagaraj, the hospital was extra cautious to ensure the safety of Davis and her unborn child.
The doctor's team included a nurse, dietitian, social workers, pharmacist, and high-risk obstetricians. All of them ensured that the mother and her baby were safe throughout the pregnancy.
Davis' courage and the hospital team's hard work finally paid off when she gave birth to a healthy baby boy, Bradley, towards the end of July.
The baby was full-term and weighed 6 pounds and 11 ounces during after birth. "He really is a gift from God," said Davis.
Please fill in your e-mail so we can share with you our top stories!