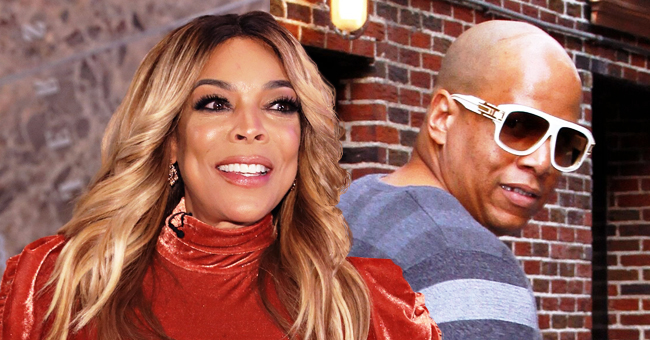 Getty images
Wendy Williams Shades Soon-To-Be Ex-Husband Kevin Hunter, Claims He's Too Busy to Take Son to a Strip Club
Talk show host Wendy Williams slammed her ex, Kevin Hunter Sr. commenting that he is too busy to teach his son 18-year-old Kevin Hunter Jr "fatherly things."
The remark was uttered by Wendy Williams during her October 21, 2019 show, while she was sharing with her fans her weekend adventure in Los Angeles with her 19-year-old son Kevin and her nephew Travis.
Wendy, who was in LA to accept a star on the fabled Hollywood Walk of Fame, took a shart jab at Kevin Hunter Sr's failure to teach Kevin fatherly Things.
Wendy filed for divorce from Hunter in April 2019, and fired him from his job on her show.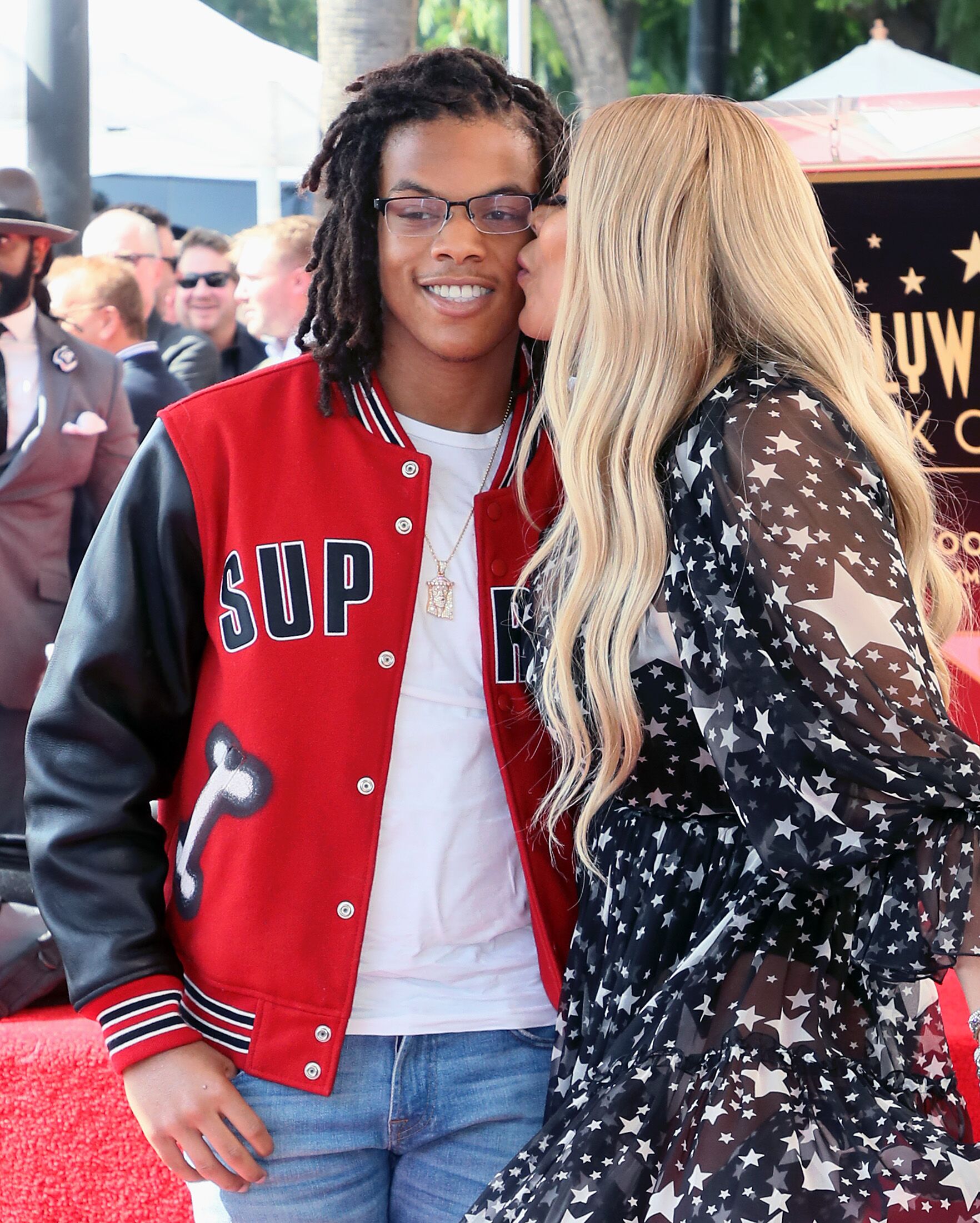 Wendy Williams and son Kevin Hunter Jr/ Source: Getty Images
WENDY WILLIAMS TEACHES SON TO "MAKE IT RAIN"
Apparently, Kevin had asked his mother to take him and his cousin to a strip club in LA, and Wendy obliged him.
She even gave him a wad of ones and taught him to "make it rain" throwing the money over a performing stripper.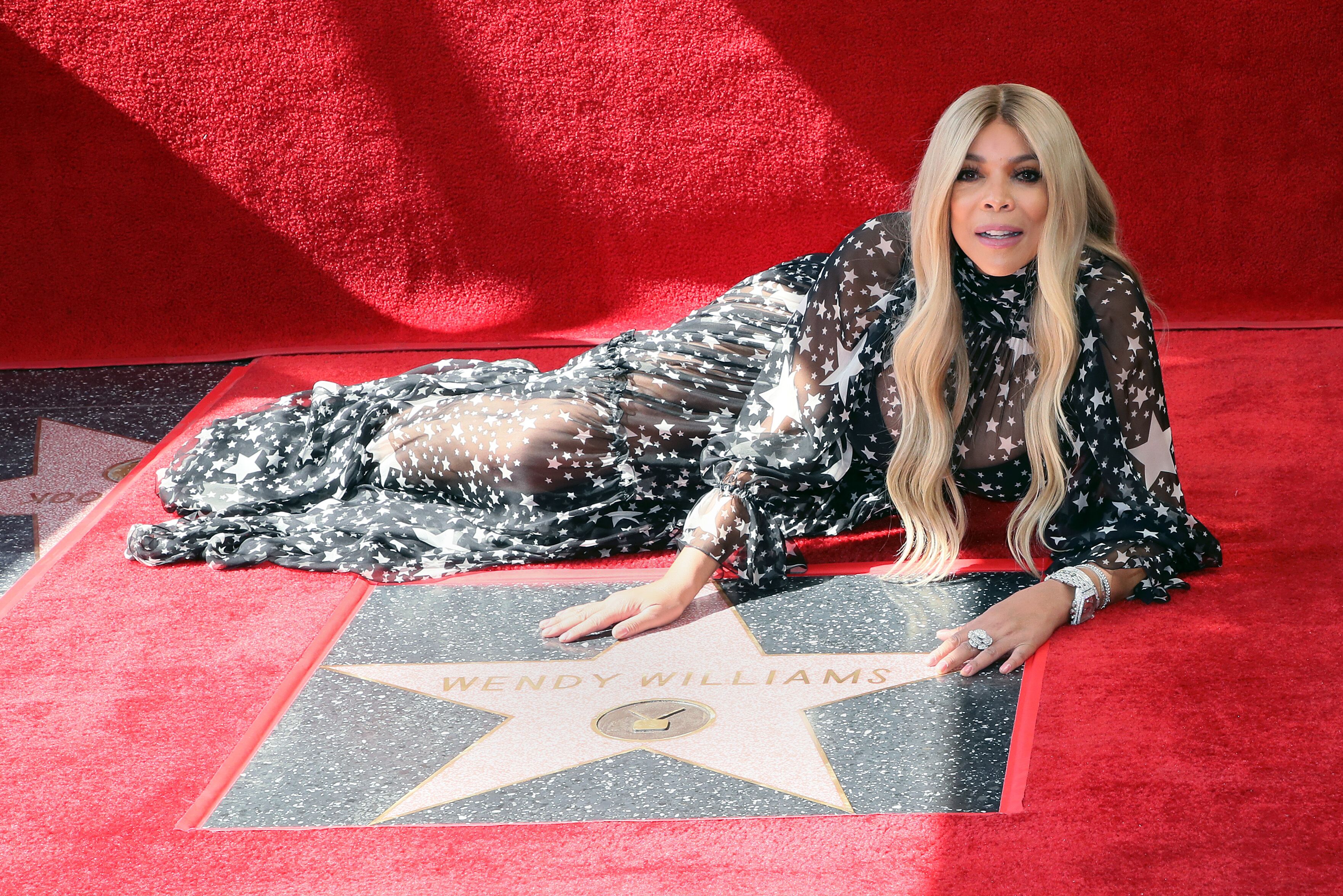 Wendy Williams at the Hollywood Walk of Fame/ Source: Getty Images
KEVIN HUNTER SR IS NOT DOING HIS JOB AS A FATHER
As far as Wendy is concerned, taking sons to strip clubs and introducing them to adult entertainment is a father's job, not a mother's. But since Kevin Sr. isn't up to job, Wendy is plenty woman enough to do it for him. She said:
"I taught my son and my nephew how to make it rain. Normally, that's a father's job, but he's busy."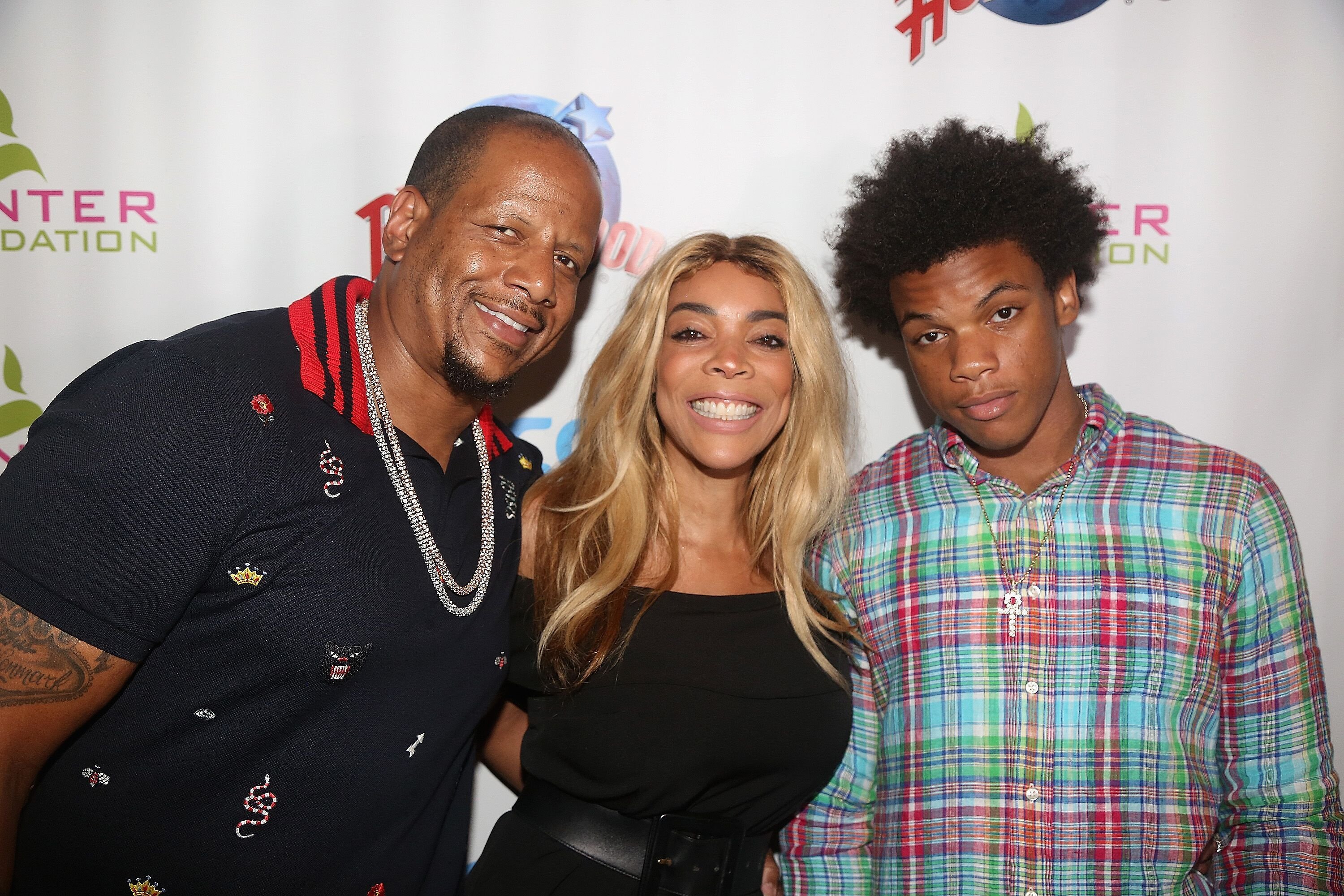 Wendy Williams, her son Kevin, and future ex-husband Kevin Hunter/ Source: Getty Images
WENDY WILLIAMS MOVES ON FROM HER DIVORCE
Wendy, who filed for divorce after learning that her husband had fathered a child on his long-time mistress, is moving onwards and upwards.
BEING HAPPY IS THE BEST REVENGE
Her professional life is moving from strength to strength, and she has seen her show renewed by Fox Networks. The star on the Hollywood Walk of fame is the cherry on the cake.
And there are rumors that the rejuvenated and revitalized Wendy is dating again. You go, girl!
WENDY WILLIAMS TAKES A POTSHOT AT KEVIN SR'S MISTRESS
Wendy Williams gave her followers an update on her personal life, and couldn't resist taking a dig at her husband's long-time mistress, Sharina Hudson.
Hudson recently gave birth to a baby girl, which resulted in Wendy asking for a divorce, and even repossessing some expensive gifts Kevin Hunter Sr. had bought his lover with her money. Wendy said:
"I used to say this as a joke on 'Hot Topics': Poke a hole in the condom and get pregnant, but that backfired on me, didn't it? Turnabout's a fair game, I'm a fair game player and a straight shooter, too. Pow, pow!"
Wendy went on to comment that life for Sharina must be very different now that the money has dried up. She said:
"Life is not what you think it is behind the scenes, trust me. Homegirl is miserable. In the meantime, I'm over here. That's what you get!"
Wendy filed for divorce from Hunter in April 2019 and fired him from his job on her show. The couple was married for 22 years, and share a son, Kevin Jr.
Please fill in your e-mail so we can share with you our top stories!