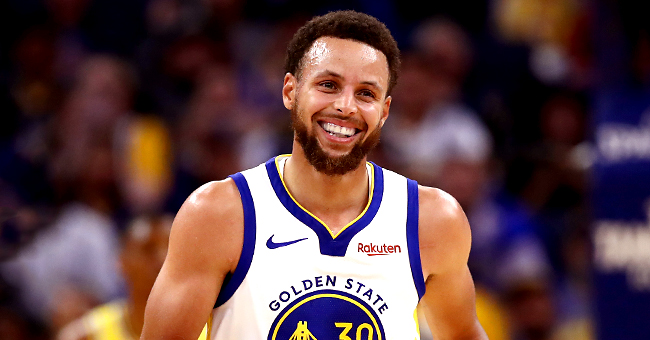 Getty Images
Steph Curry Is Reportedly Highest Paid NBA Player, the First Ever to Make $40M in a Single Season

Stephen Curry is this NBA season's highest-paid player, the first to make $40 million in a single basketball season.
Entering another season with the Golden State Warriors, Stephen Curry is set to become the first NBA player in history to earn a $40 million salary in a single season.
Stephen Curry beat other household names such as LeBron James and Kevin Durant, and it comes with no surprise as he is the league's best shooter.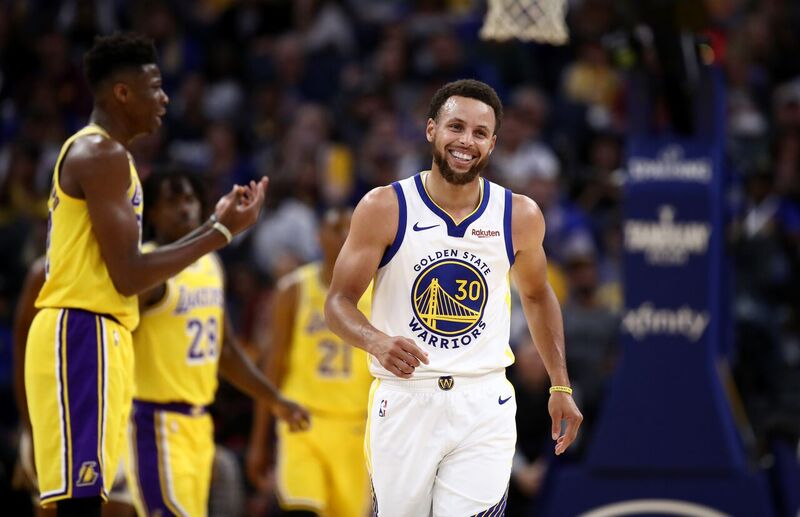 Stephen Curry at the pre-season game of the Golden State Warriors and the LA Lakers | Source: Getty Images/GlobalImagesUkraine
Stephen Curry's contract with the Warriors
In 2017, he signed a five-year contract with the Warriors, which equates to 40 million per season. This season, it'll be a whopping $40, 231, 758.
He beats other household NBA names such as LeBron James and Kevin Durant, and it comes with no surprise as he is the league's best shooter.
The Top Two and Three in Highest-Paid NBA Players
Following Curry on the list are Russell Westbrook and Chris Paul, who both have the same salary of $38,506,482 this year.
Westbrook will be gearing up for the Houston Rockets, where he'll be reunited with his former Oklahoma City Thunder teammate James Harden. Meanwhile, Paul, who was traded for Westbrook, will be suiting up for the Oklahoma Thunder.
Closing Out the Top 10
Closing out the top 10 highest paid NBA players are John Wall, Kevin Durant, and James Harden who will be receiving $38,199,000 this year, Lebron James with $37,436,858 and Kyle Lowry with $34,996,296.
With this year's NBA season in full swing, it's easy to wonder how Stephen Curry balances his career with being a dad and husband.
Life Outside the NBA
He recently revealed that it's a "full house" in his home having three children, but that doesn't mean he's not open to the possibility of having more children.
After welcoming his son, Canon, last year, he shares there is no sane day in their home.
"It's a full house! No day is sane. We just try to get it done however you can, but [we were] unbelievably blessed to welcome Canon to the family. He's running around, coming into his own as a little young fella, so I'm enjoying it."
On Having More Children
When asked whether or not he's willing to have more children in the future, he said:
"I guess you can never say we're done, unless you do something to fix that. But right now we are very happy and content with our family."
Now that Steph will be busy trying to claim another championship for the Golden State Warriors, expanding his family is not exactly his top priority. However, when it comes to being present for his wife and kids, that's something that will always be on the top of his list.
Please fill in your e-mail so we can share with you our top stories!