Ray J & Princess Love of LHHH Are Expecting Baby Boy, Have Epic High-Flying Helicopter Gender Reveal
"Love & Hip Hop" stars Ray J and Princess Love took to the skies to announce the gender of their second child.
Celebrities who are expecting the patter of little feet have been coming up with more and more extravagant ways to reveal their baby's gender, but Ray J and Princess Love have topped them all.
The "Love & Hip Hop" stars took their gender reveal sky high, to their fans' delight.
Expectant mom Princess Love waited with their 15-month-old daughter Melody down on the ground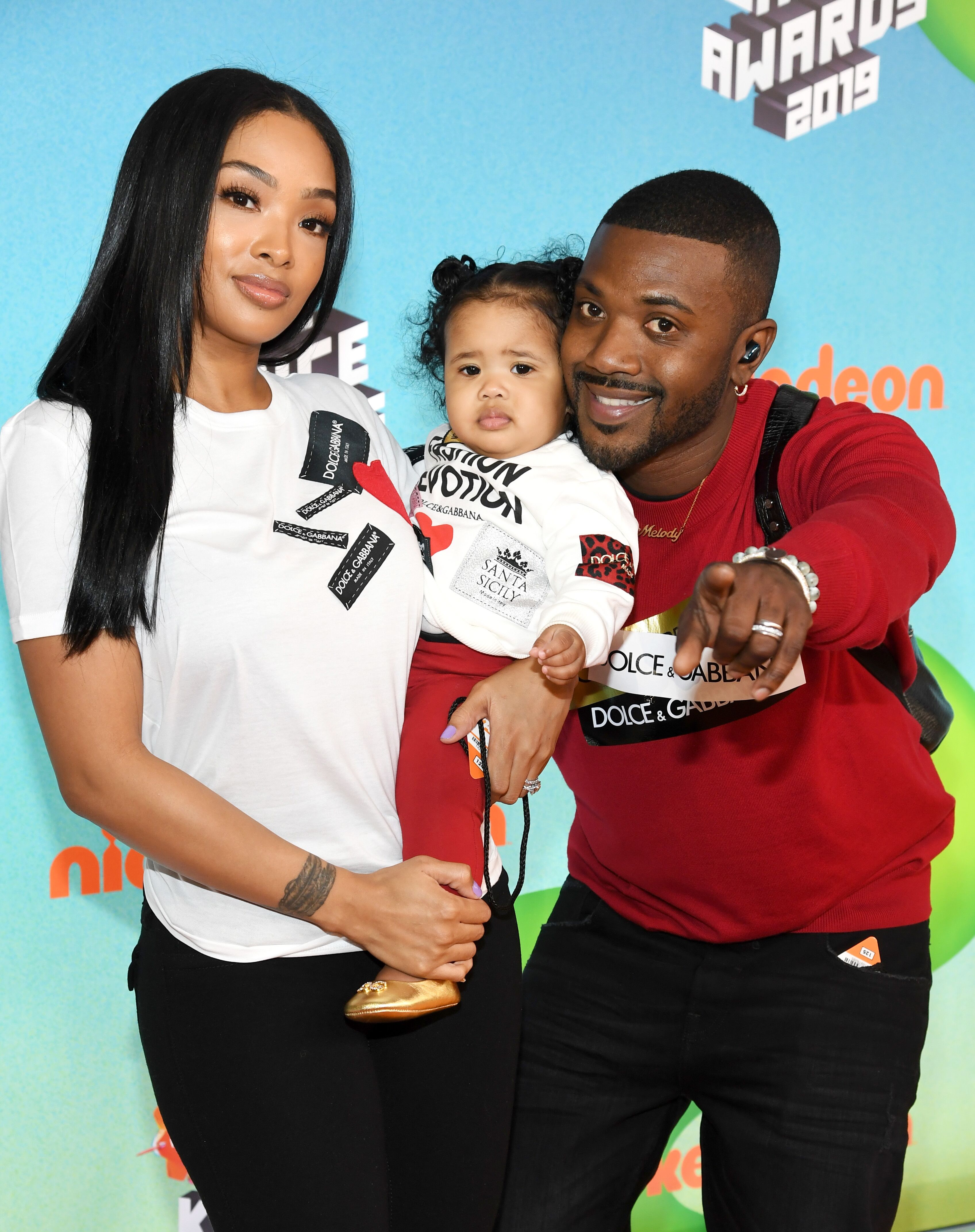 THE EXCITEMENT WAS SKY-HIGH
Ray J made sure the fans' excitement and anticipation were at a fever pitch.
He explained that he was going to go up in a helicopter to reveal the baby's gender while Princess Love stayed down on the ground. Ray J said in a video posted on Instagram:
"We about to hop on the chopper and they're going to lay down the smoke. It will be pink or blue. We're going to find out way up in the air."
PRINCESS LOVE AND BABY MELODY WAITED FOR THE BIG REVEAL
Expectant mom Princess Love waited with their 15-month-old daughter Melody down on the ground for Ray J. to release either a pink or blue powder in the sky to let them know the sex of the new baby.
AND IT'S A BOY...
High up in the clouds, Ray J. released blue smoke from a cannister and shouted;
"It's a boy!"
The happy couple is eager to welcome their new baby, a little brother for their adorable Melody Love.
Congratulations, Ray J. and Princess Love!
PRINCESS LOVE'S BABY BUMP BECAME ART
When Princess Love was pregnant with Melody, artist Christina Justiz Roush challenged her to allow her to make art out of her baby bump.
A hesitant Princess Love accepted and was stunned by the result. Christina took a mold of her breasts and baby bump and created a work of art sparkling with crystals.
Christina adorned the white cast with crystals in different colors arranged in several forms and shapes, with a big red heart in the middle. Surrounding the baby bump were musical notes - a reference to Melody's name - and the date when the baby was born.
We wonder if Princess Love will have a similar sculpture made for the new baby!