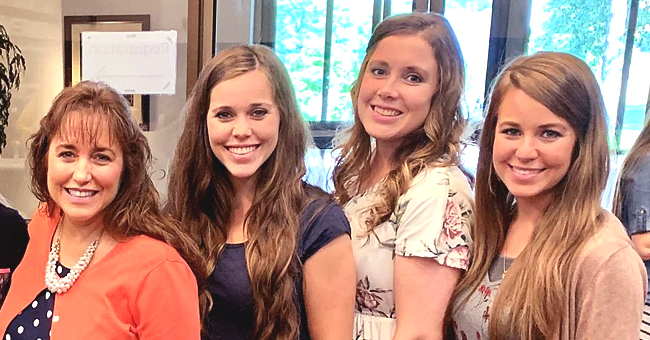 facebook.com/Duggar Family Official
Jana Duggar of 'Counting on' Talks about Pressures of Dating & Says None of Her past Relationships Worked Out

Being famous has not excluded the Jana Duggar, from experiencing the societal pressure of finding love at a certain age. The reality star opened up about her past suitors and her inability to find a suitable partner in any of them.
Tuesday's episode of the TLC show, "Counting On" dwelt majorly on Jana Duggar's romantic life. The TLC star opened up about her love life, or the lack thereof, revealing that none of her past relationships has worked out.
JANA DUGGAR RELISHES HER FREEDOM
"Us Weekly" shared an excerpt from this week's episode of the reality show, in which the 29-year-old could be heard voicing out her view on love and marriage. The star explained:
"There can be that pressure, I guess. Everyone's always giving their suggestions. Some will pressure in some ways, I'm like, 'Y'all when the time comes."
The TLC personality also stated that rather than wait around to get married, she was investing her time and freedom, treating herself to life's bountiful opportunities, a luxury married people couldn't afford. She said:
"I've really enjoyed the different opportunities that I've had, like travel, even still being able to travel with my family that maybe my married siblings can't do."
IT DOESN'T ALWAYS END IN MARRIAGE
Contrary to the general belief that every successful love story must end in "happily ever after," the 29-year-old seems to have her opinion.
She noted while explaining that sometimes, it took getting involved with someone and becoming close for one to realize it wouldn't work out. She said:
"Different one of us has been in courtship, relationship, or whatever you want to explain it as. Of course, it doesn't always end in marriage, and that's okay."
JANA'S BROTHERS ON THE LOOKOUT
While the Duggar sister is content with being single, her brothers have a different ball game going, and it involves getting Jana hooked with someone.
Jeremiah Duggar revealed:
"We've got to be careful. We've got to guide these guys away from our sister and from Jana. We've gotta get good guys for them."
Although most fans have opined that the 29-year old's single status meant she was gay and scared to come out clean, but the Duggars were quick to dismiss such claims. Rumors of past relationships with famous personalities have also surfaced, but none has been proven true.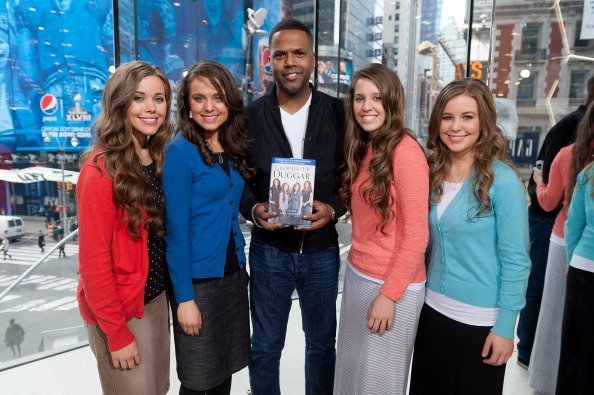 AJ Calloway poses with Jessa Duggar, Jinger Duggar, Jill Duggar, and Jana Duggar during their visit to "Extra" at their New York studios at H&M | Photo: Getty Images
In 2014, it was rumored that Jana and the former NFL star, Tim Tebow were in a relationship. However, the quarterback player debunked it in December of the same year.
Please fill in your e-mail so we can share with you our top stories!