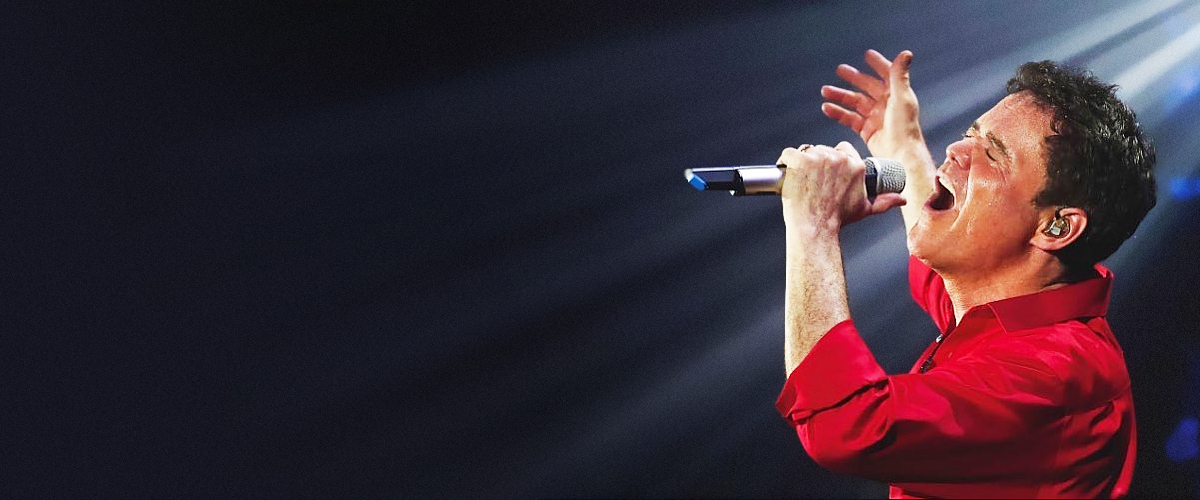 instagram.com/donnyosmond
Donny Osmond Reveals How He Overcame Anxiety Disorder

Donny Osmond seems to be the epitome of confidence every time he gets on stage in Las Vegas. Shockingly enough, he at one point had to deal with an anxiety disorder.
Donny Osmond, 61, was not spared from a life of touring and performances which he and all his eight siblings were subject to. Donny, however, took the stage at a very young age.
Donny's career began very early on
At just six, Donny began singing for the public with his brothers. He would go on to pair up with sister Marie. The two had exceptional success and started doing shows together as teens.
In 1976, the "Donny and Marie Show" began. It ran until 1979 when it got canceled. This left Donny and his family in financial disarray. For his part, Donny stuck to show business.
He did broadway plays, released the hit song "Soldier of Love," and then starred in the musical "Joseph and the Amazing Technicolor Dreamcoat."
In the late 90s, Donny and his sister again came together to do a talk show. In 2002, he hosted the game show "Pyramid" until 2004. 2008 saw him and his sister doing a Las Vegas residency which is coming to an end next month.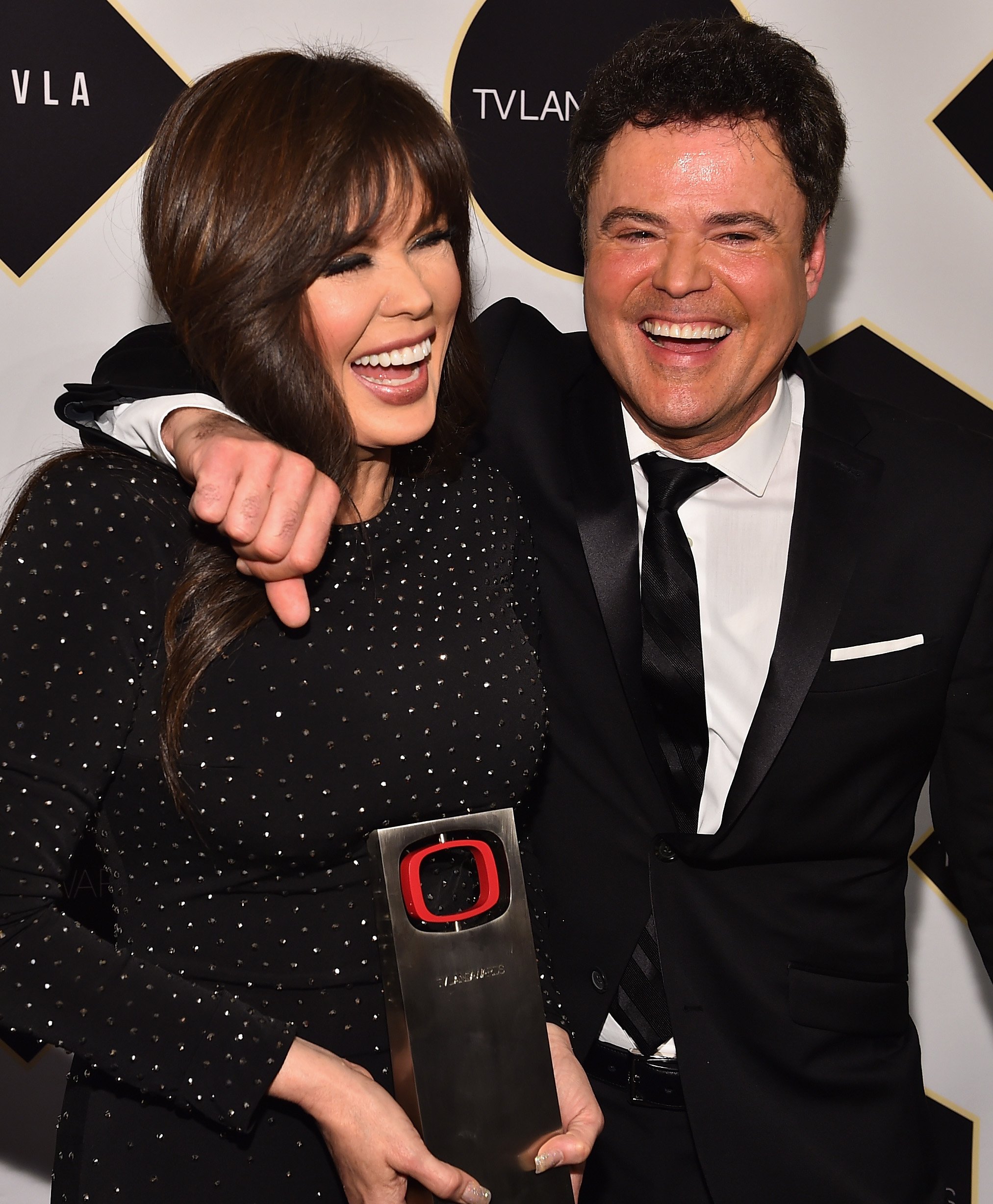 Marie and Donny Osmond attend the 2015 TV Land Awards in Beverly Hills, California on April 11, 2015 | Photo: Getty Images
He was plagued with a disorder for years
With all the accolades and appearances Donny has made, some may find it hard to believe that the singer, actor, and tv host was plagued with an anxiety disorder.
Donny once revealed that his situation was very complex in that he both loved being in front of the camera and was also terrified of it. In 1996, Donny was finally diagnosed with social anxiety disorder.
Persons who suffer from the disorder go through an "irrational fear of social or performance situations," reads CBS News, whom Donny spoke to back in 2000.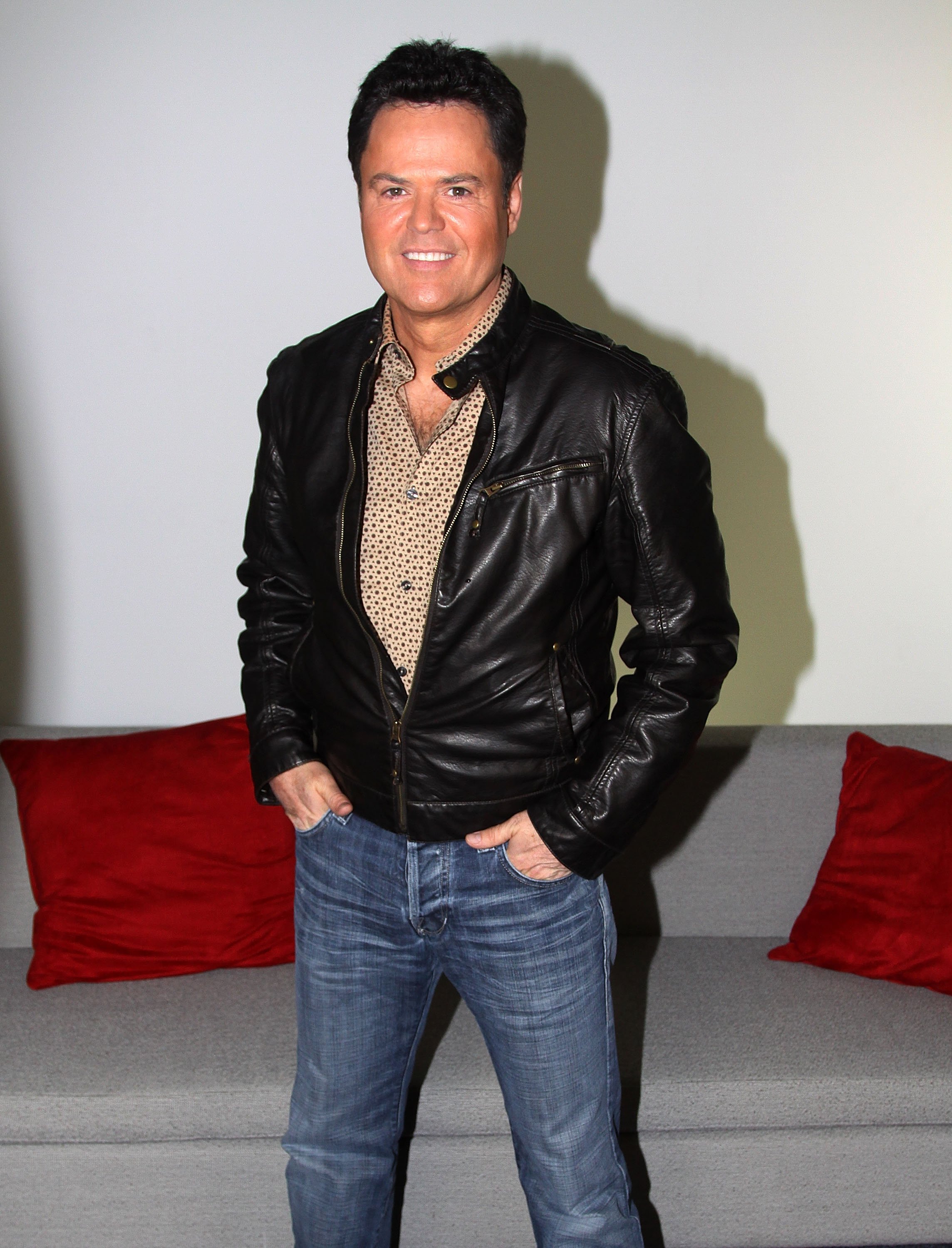 Donny Osmond poses for the promo of "A Broadway Christmas" in New York City on December 8, 2010 | Photo: Getty Images
Donny describes his social anxiety disorder
At the time, he said that "there are times I remember before I walked on stage, where if I had the choice of walking on stage or dying, I would have chosen death."
Donny blamed his childhood stardom for his condition. He was taught he always had to be perfect while on stage. His sister Marie gave her input as well.
She used to observe in the dressing room when her brother was having difficulty but Marie just thought "he was over-stressed." Things only got worse as Donny got older.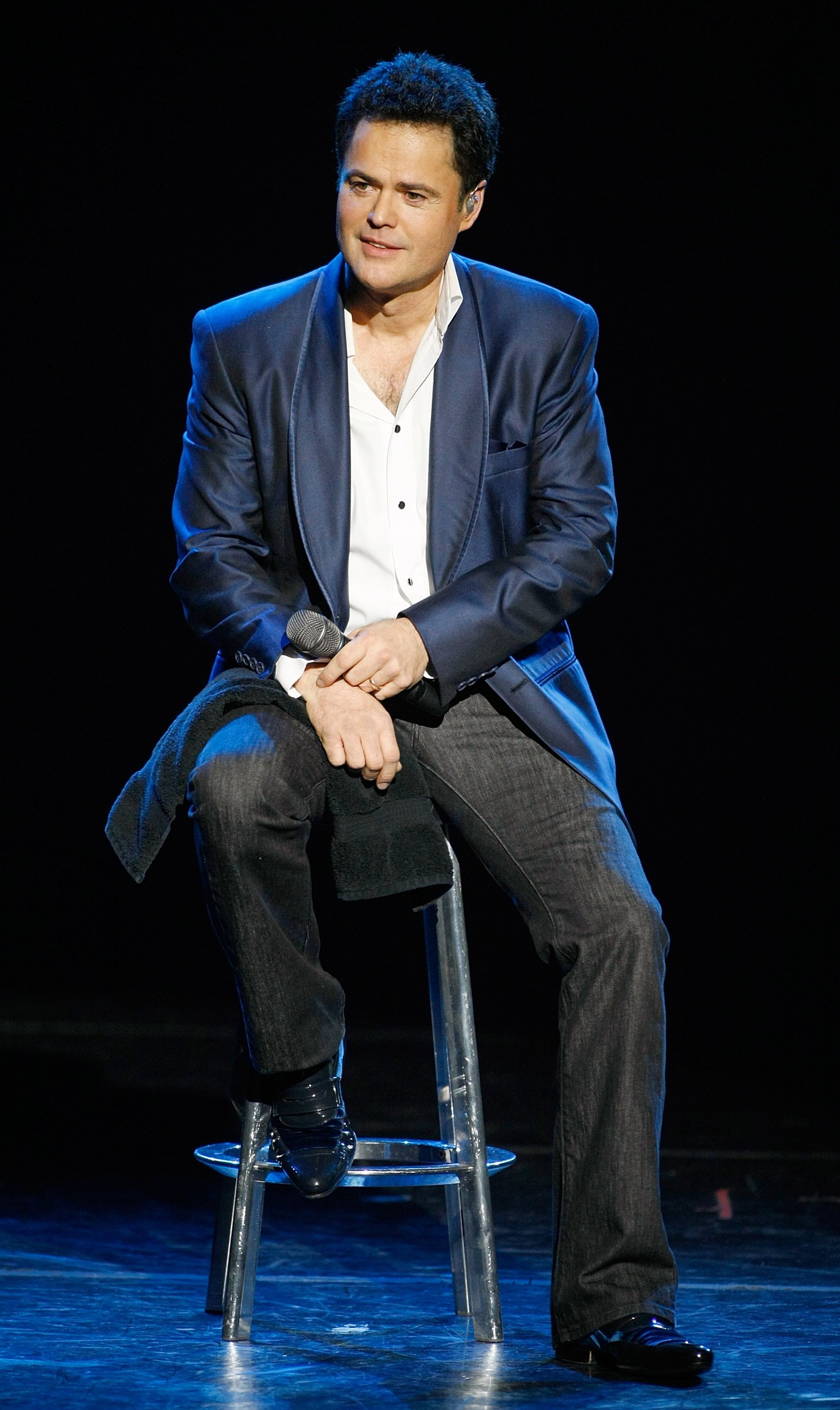 Donny Osmond performs in the Donny & Marie variety show in Las Vegas, Nevada on December 3, 2008 | Photo: Getty Images
Eventually, he had a panic attack
"Now the pressure was even greater to be perfect," he said, referring to when he took the stage for "Joseph and the Amazing Technicolor Dreamcoat."
Things got so intense, Donny experienced a panic attack one day. He was shaking excessively and couldn't get out of bed. His wife took him to a hospital, believing it to be a nervous breakdown.
Jerilyn Ross, manager of the Anxiety Disorder Association of America and the person who diagnosed Donny, also attributed the superstar's condition to his childhood fame.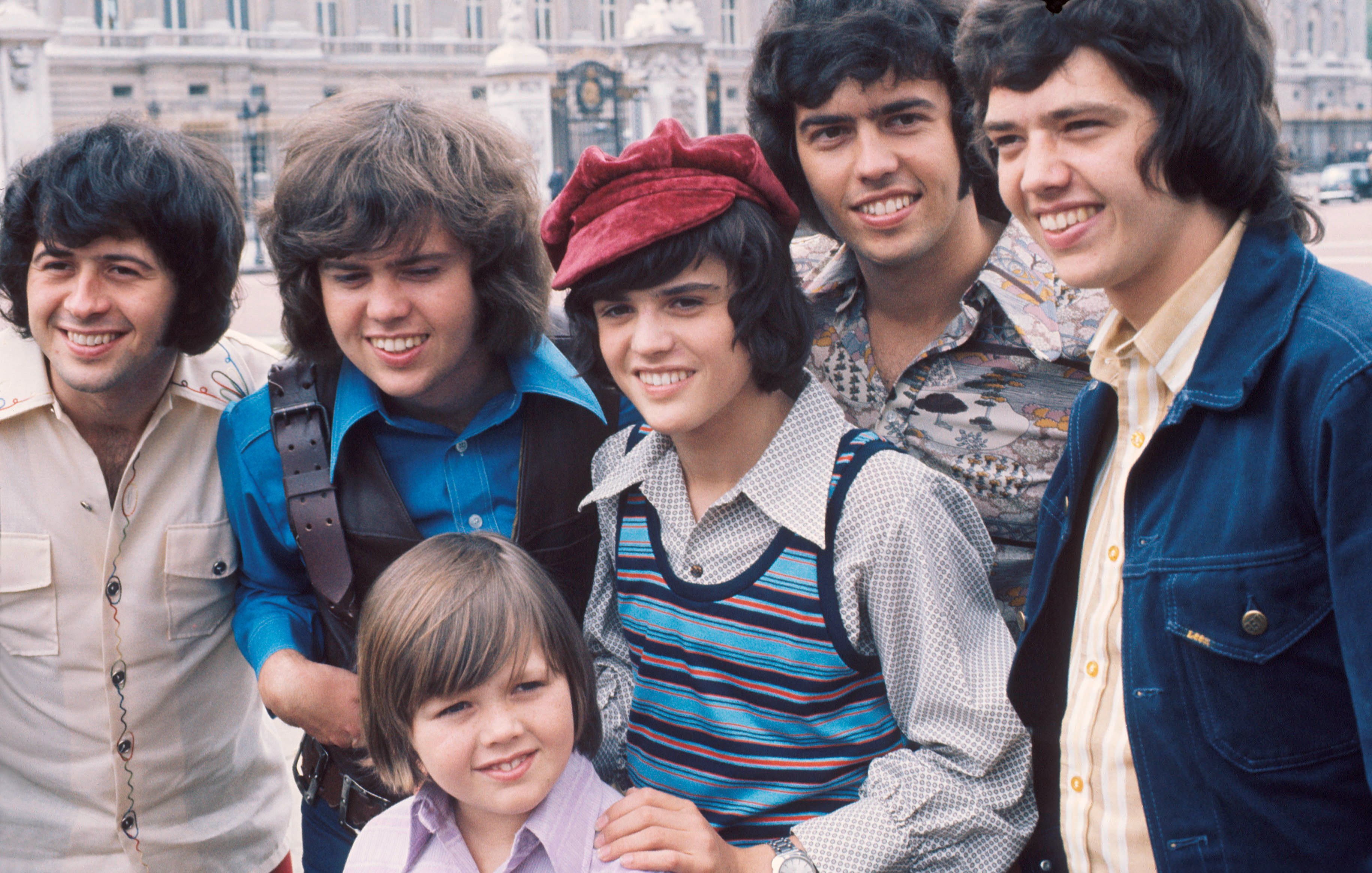 The Osmond Brothers take a group portrait in London in 1973 | Photo: Getty Images
He explained:
"He was judged as a tiny child - if he missed a step when he was dancing or he didn't hit a note or he wasn't funny enough. I mean these are incredible pressures for anybody."
He finally did something that helped
In order to manage his disorder, Donny underwent therapy. Ross described his method of having Donny play with fear rather than running from it.
Donny's stomach butterflies were given names, colors, and would fly in formation. Just three days of therapy significantly improved Donny's condition.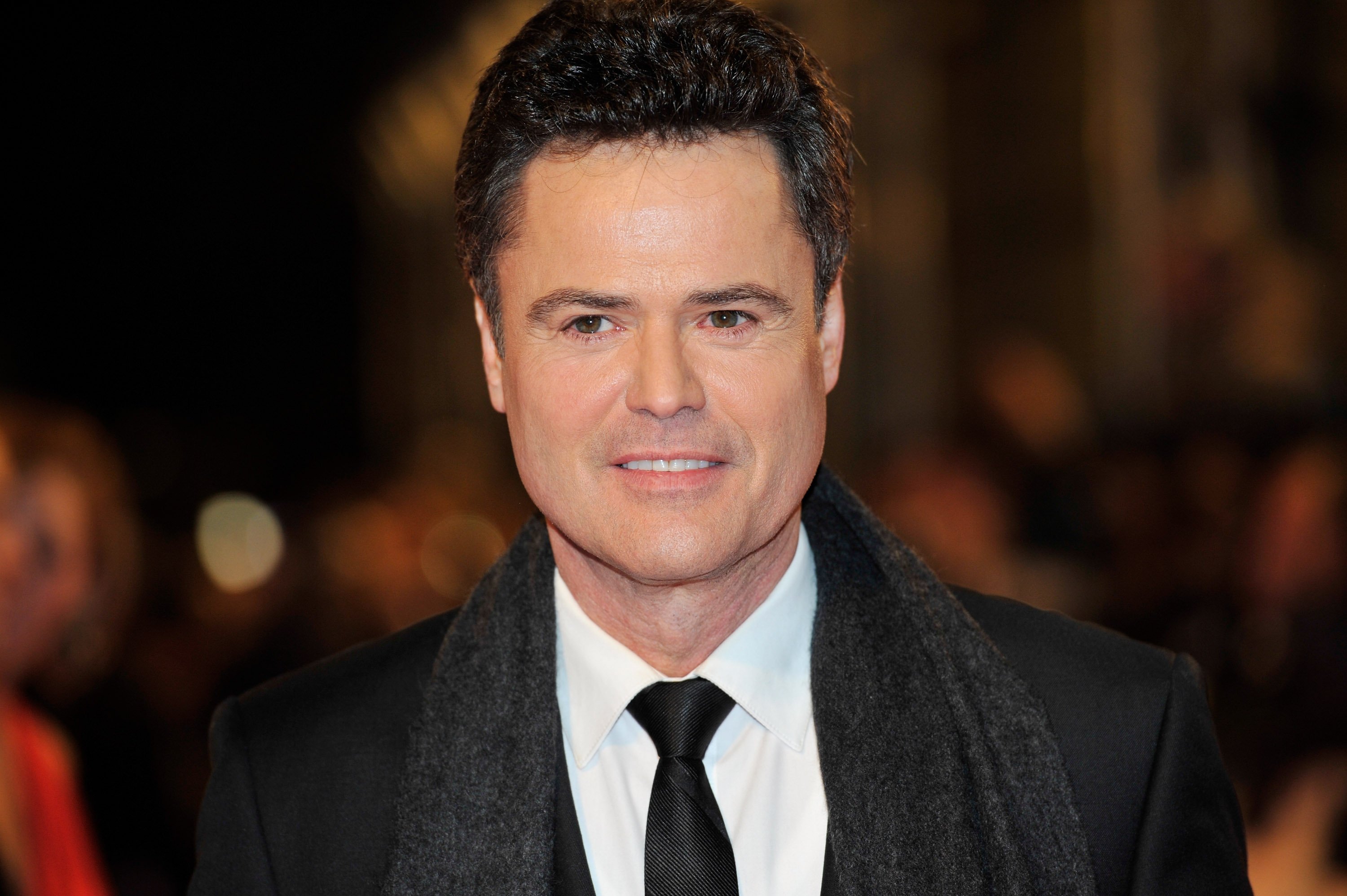 Donny Osmond attends the National Television Awards in London, England on January 23, 2013 | Photo: Getty Images
He said:
"I know when I walk out there, I'm not going to give the best performance. I'll make a mistake. I'll trip. I'll do something stupid. But it's OK; you pick up and just move on."
Please fill in your e-mail so we can share with you our top stories!