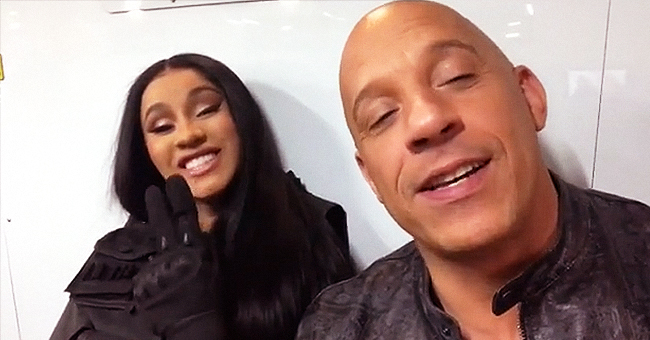 Instagram/vindiesel
Cardi B Joins Vin Diesel in 'Fast & Furious 9' after Her Acting Success in 'Hustlers' Movie

Cardi B and Vin Diesel were both completely exhausted as they wrapped up filming in London on the new installment of "Fast & Furious."
Carid B, 27, is making more money moves by expanding her film career in a huge way. The popular rapper is going from the city to the race tracks on the set of "Fast 9."
In a clip shared by co-star Vin Diesel, Cardi looked worn out after day 86 of filming the new installment of the hit franchise. Vin Diesel also needed to rest. The post is found below.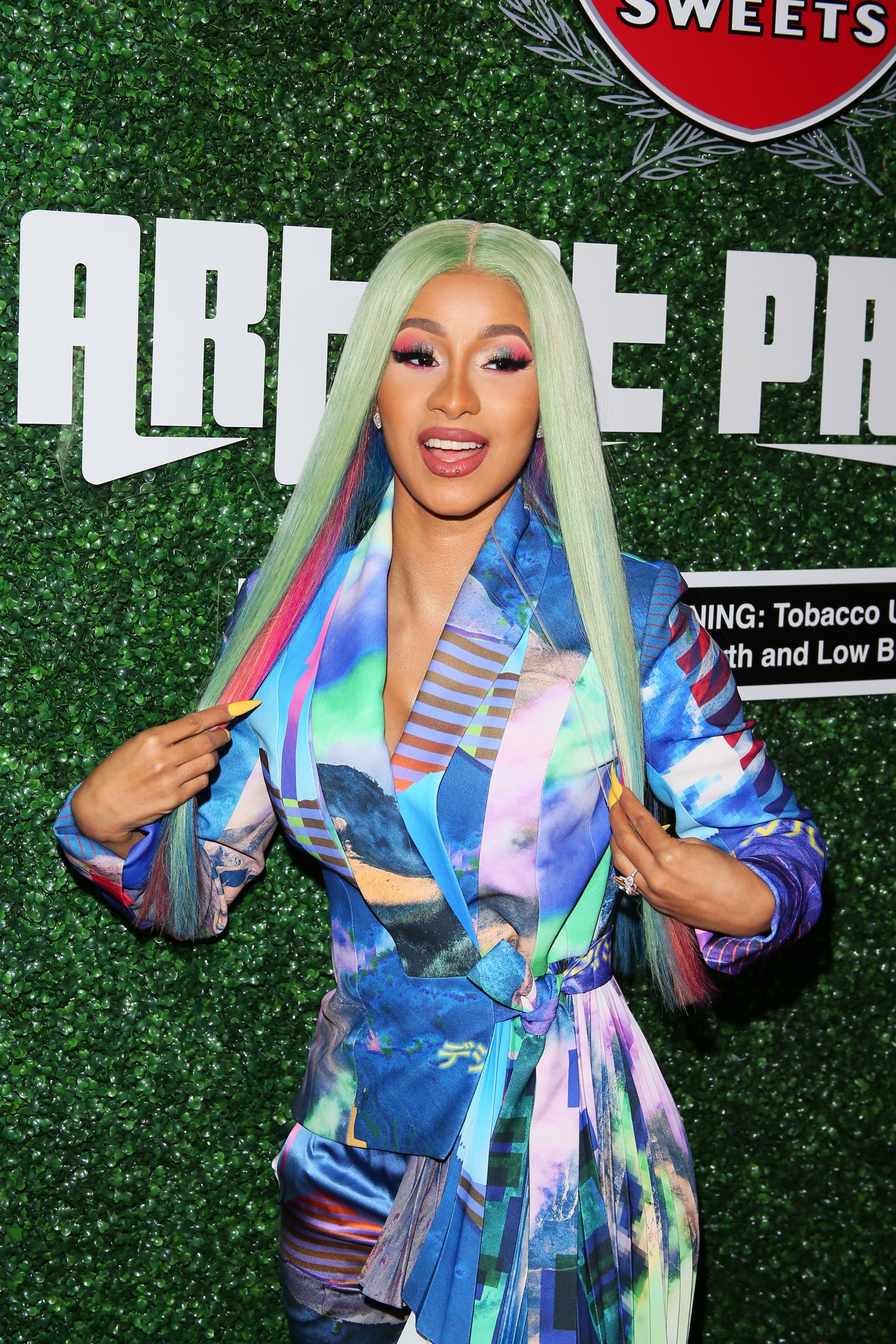 Cardi B attends the Swisher Sweets Awards in West Hollywood, California on April 12, 2019 | Photo: Getty Images
Cardi wants to take a "nappy nap"
In the short video, Diesel, 52, said that he was "exhausted." He added, "I literally — We all gave every single thing we could for this movie. Put it all on the table. Put it all out there."
Cardi chimed in:
"I'm tired, but I can't wait. I ain't gonna front. I think it's gonna be the best one."
Diesel said it was their last day in London before Cardi said she was "ready to take [her] nappy nap." Diesel couldn't help but laugh at the "Rhythm & Flow" judge's cute phrase.
The two both wore black and appeared to be sitting down as they rested against a white wall. Cardi also wore a pair of black gloves. Diesel revealed that the film would be released in May 2020.
She's part of some big changes in the franchise
"Fast & Furious" alum Michelle Rodriguez was vocal in 2017 about the lack of female roles in the films. Although Cardi is not typically known for her acting chops, her appearance should be a welcome addition.
Meanwhile, Dwayne "The Rock" Johnson's exit from the films disappointed many fans. Johnson took his leave after an alleged falling out with Diesel about professionalism.
Of course, Johnson still made good business from the franchise when he partnered with Jason Statham for the spin-off "Hobbs and Shaw" which was released this summer.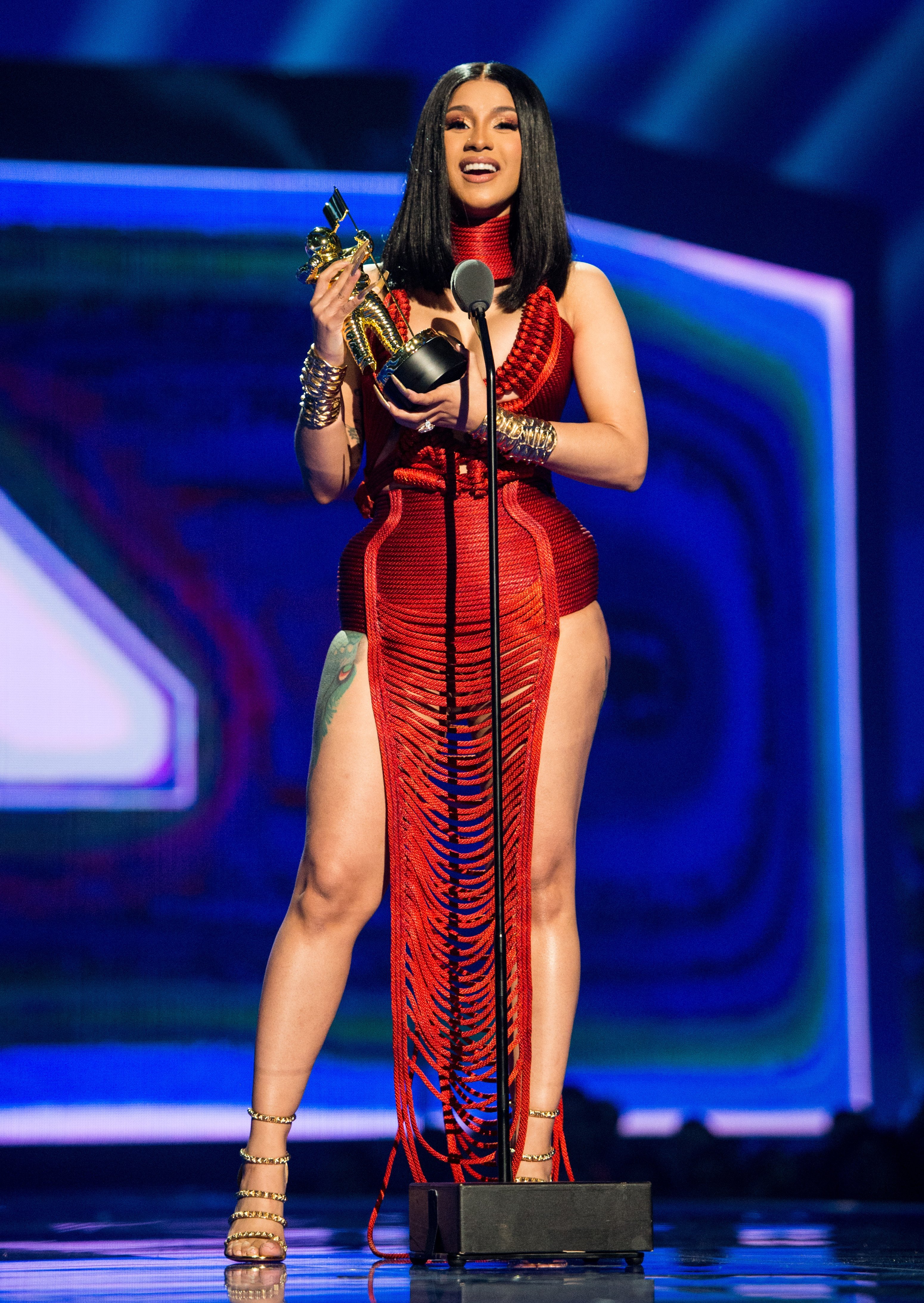 Cardi B at the MTV Video Music Awards in Newark, New Jersey on August 26, 2019 | Photo: Getty Images
The rapper is making gaining traction in film
As for Cardi, she's just getting started. Last month, she made her film breakthrough on "Hustlers" alongside Jennifer Lopez, Constance Wu, and Julia Stiles.
Much like her music career, she'll continue to work with big names including Diesel, Tyrese Gibson, and Charlize Theron. Variety reports that Latin singer Ozuna will also be getting her film start on "Fast 9."
According to the magazine, Justin Lin will direct the film which is also set to star John Cena, Finn Cole, Anna Sawai, and Chris "Ludacris" Bridges.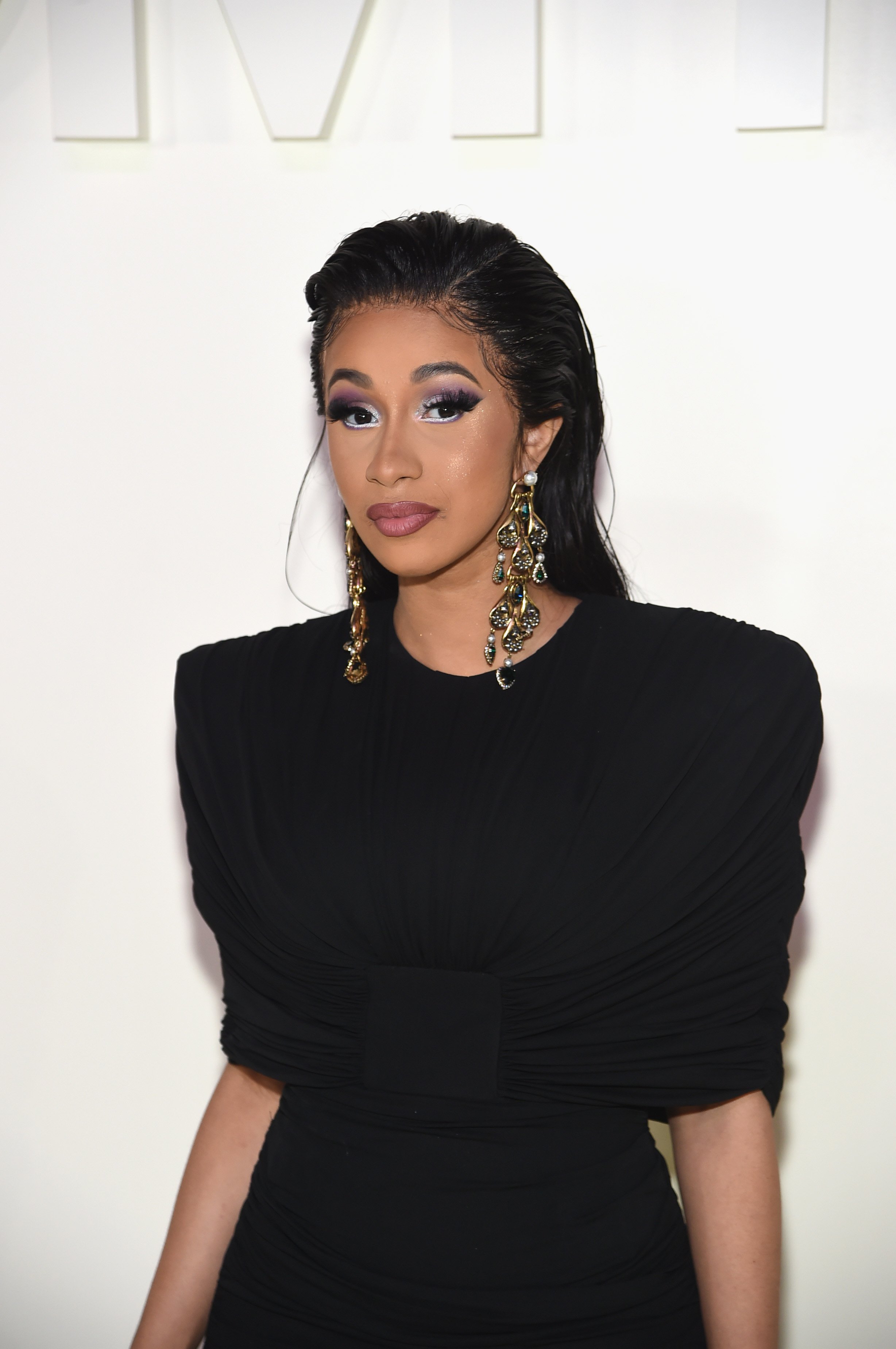 Cardi B attends the Tom Ford Fashion Show in New York City on September 5, 2018 | Photo: Getty Images
She looked amazing in Hustlers
It's unclear what character Cardi is set to play in "Fast 9." In "Hustlers," she played the secondary role of Diamond. The "Bodak Yellow" singer looked stunning in a photo shared by co-star Lopez last month.
Lopez was also in the shot seating on a platform in the back. Cardi was donned in a pink cap and wore a cute black mini dress in what was apparently her first scene with her fellow singer.
Based on the success of "Hustler," it's likely that "Fast 9" will also get some support from Cardi's fan base. Either way, it's bound to be a success and we can't wait to hopefully see Cardi behind the wheel.
Please fill in your e-mail so we can share with you our top stories!