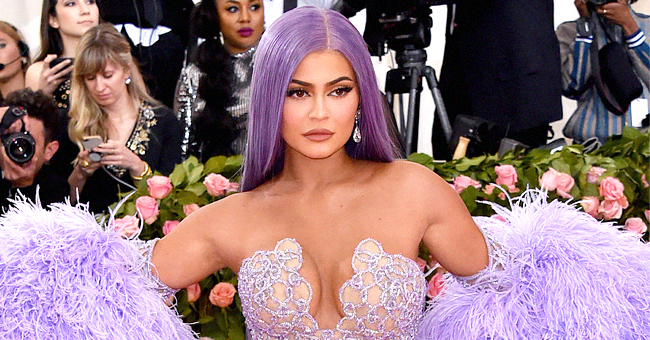 Getty Images.
Kylie Jenner of KUWTK Gushes over Daughter Stormi's Recreation of Her Met Gala Look Including a Purple Wig

At 20 months old, Stormi looked adorable as she recreated her mother, Kylie Jenner's look at this year's Met Gala, and fans couldn't agree more.
Kylie Jenner stunned at the 2019 Met Gala in her lilac Versace mermaid-themed dress and purple wig, and little Stormi's transformation had her gushing on Instagram, "My baby!! I can't handle this!!" she captioned a slideshow of pictures with Stormi all dressed up.
Fans quickly pointed out that the apple didn't fall far from the tree. "Mommy's baby," one follower wrote while the model Bruna Lima added, "Omggggggg storm ❤️? Kylie I can't deal with this shes your twin."
This year's Met Gala had its "Camp: Notes on Fashion" theme inspired by a 1964 essay written by Susan Sontag, wherein she described camp as "love of the unnatural: of artifice and exaggeration," and Kylie pulled off her look with ease.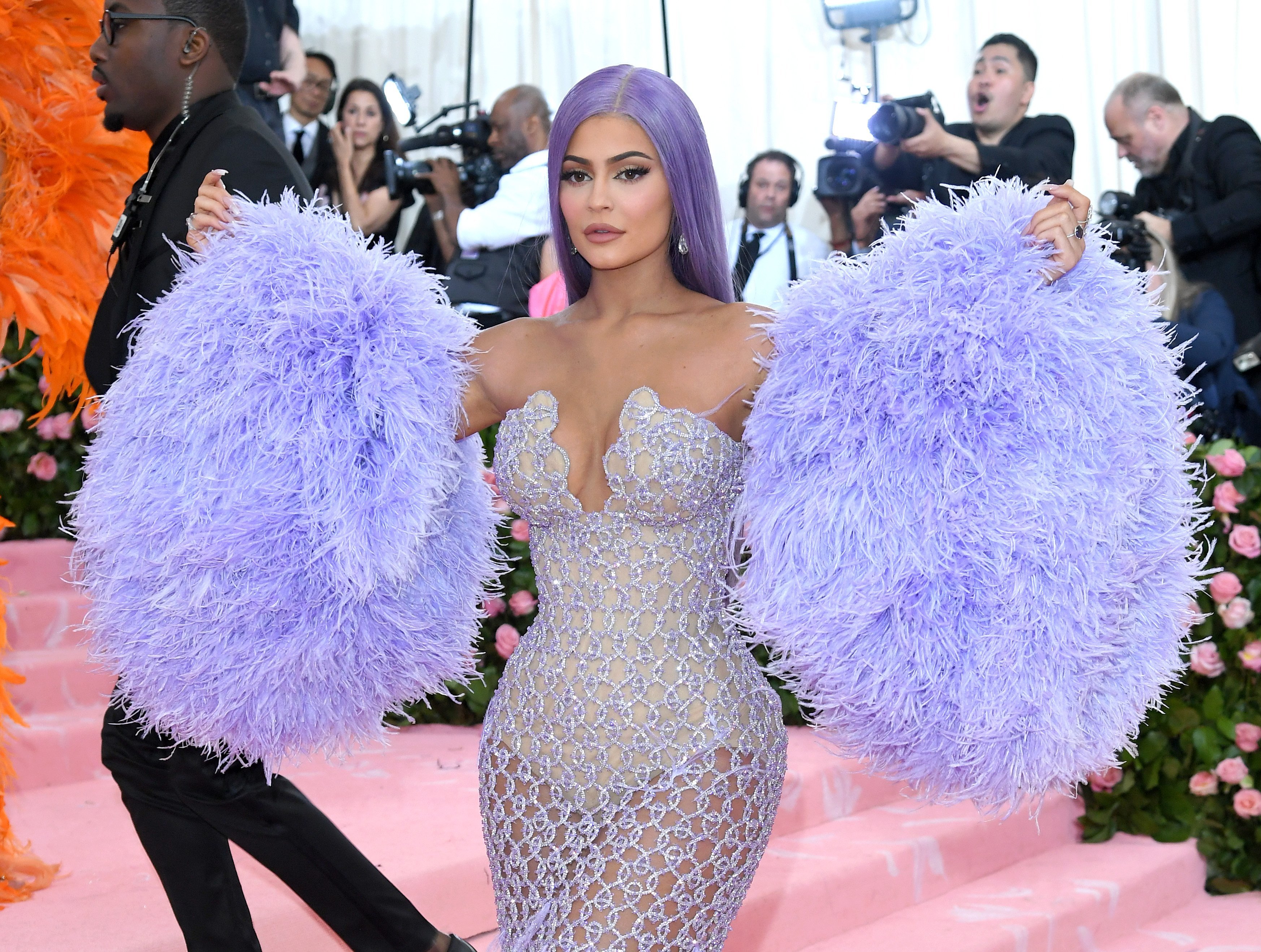 Kylie Jenner arrives for the 2019 Met Gala celebrating Camp: Notes on Fashion at The Metropolitan Museum of Art on May 06, 2019, in New York City. | Source: Getty Images.
Her appearance at the Met Gala alongside sisters Kim and Kendall, and momager Kris came a few months before her October split from Travis Scott to take "time apart."
However, Kylie's appearance at the Met Gala came three months after she gave birth to Stormi, and it has been revealed that the mother-and-daughter duo even shares their love for makeup.
On Kylie's YouTube channel, she shared a video earlier in October about her everyday makeup routine, and Stormi's interest in cosmetics, especially lipstick.
"Stormi is actually super into makeup right now. It's amazing," Kylie said. "Every time I'm wearing lipstick, she notices. She looks at me and says, 'lip lip lip.'"
While the 22-year-old cosmetics mogul has given little thought as to when Stormi would be allowed to start wearing makeup, she prefers to keep an open mind for the right time rather than attaching a specific age.
"She might even not want to wear makeup. But honestly, how things are going, this girl is obsessed with makeup," Kylie added. "She begs me at this point."
However, Stormi's cousin, North, recently had to pack away the makeup after dad Kanye West put an end to her creative use of eyeshadow and lipstick she sported on various social media pictures.
"I think he had it, he changed all the rules, " Kim told E! News. "I kind of got in trouble for that. So, it's now no more makeup."
Kim Kardashian celebrated her 39th birthday on October 21, and Kylie took to social media to mark the special event with a heartfelt and beautiful message alongside a picture of them together.
Please fill in your e-mail so we can share with you our top stories!