Emilia Clarke of 'Game of Thrones' Reunites with Co-Stars Jason Momoa and Kit Harington in a Recent Photo
While "Game of Thrones" has wrapped up for good, the relationship Emilia Clarke has with her co-stars Jason Momoa and Kit Harington are still going strong, as seen with their recent and "hairy" reunion.
On October 26,  the Mother of Dragons posted a picture alongside Jason and Kit, where the broadly smiling faces and abundance of hair marked a happy get-together, which Emilia captioned, "Reunions never looked this hairy."
When time allows, Emilia catches up with the latest happenings in her onscreen husband, Jason Momoa's life, as he told Graham Norton during a recent interview, "Every time I come to London I call her."
Apart from the happy memories, Emilia built with her co-stars on "Game of Thrones," it also marked an uncertain time for the actress, which she bravely faced head-on, much like her onscreen character Daenerys Targaryen.
When Emilia landed the role of Daenerys, she had virtually no professional acting experience and even less understanding of the industry.
"I hardly felt like a conquering spirit. I was terrified. Terrified of the attention, terrified of a business I barely understood, terrified of trying to make good on the faith that the creators of 'Thrones' had put in me. I felt, in every way, exposed," Emilia wrote.
However, after she finished filming the first season of the popular television show, Emilia faced a terrifying situation of a medical nature.
On the morning of February 11, 2011, Emilia struggled with a headache that left her exhausted and unable to finish her workout routine at the gym in Crouch End, North London. After becoming violently ill in the bathroom, an ambulance rushed her to the hospital.
"Meanwhile, the pain—shooting, stabbing, constricting pain—was getting worse. At some level, I knew what was happening: my brain was damaged," Emilia added.
An MRI revealed a subarachnoid hemorrhage, which is a type of stroke caused by bleeding into the space around the brain, and Emilia needed immediate surgery to keep the aneurysm from becoming a fatal bleed.
The actress then underwent three hours of minimally invasive brain surgery at the National Hospital for Neurology and Neurosurgery in central London, followed by a lengthy recovery in the hospital.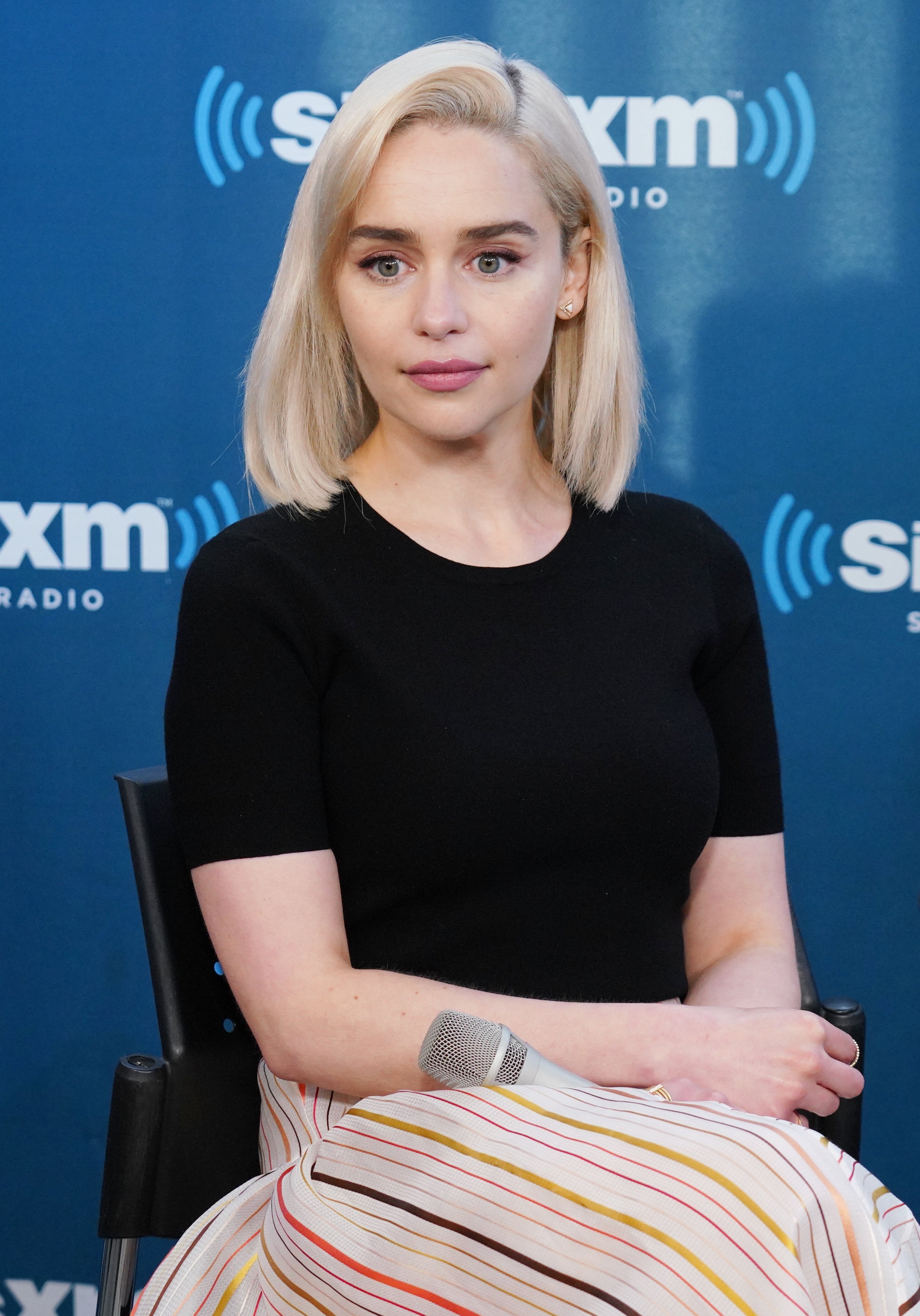 However, doctors discovered a smaller aneurysm and chose to keep a watchful eye on it rather than operating, which left Emilia with the constant fear that it could "pop" at any time.
Nonetheless, the actress carried on with her life, and she joined Broadway after finishing season 3 of "Game of Thrones." 
While the play showcased in New York, Emilia went for one of her regular brain scans, and that is when doctors discovered that the previously small aneurysm had doubled in size.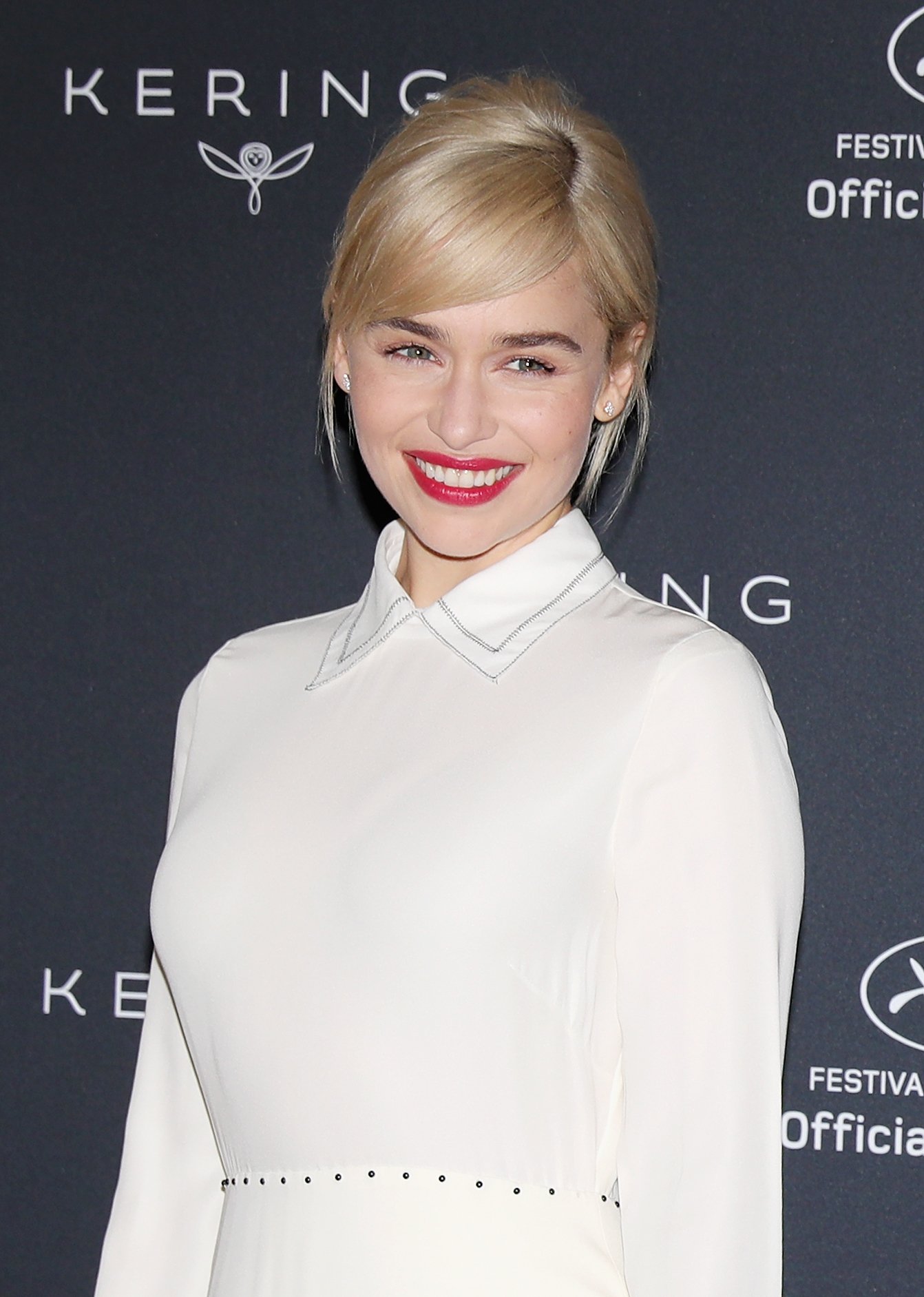 Emilia underwent surgery for the second time at a Manhattan hospital, but the procedure failed, and Emilia it knew the second she woke up.
"When they woke me, I was screaming in pain. I had a massive bleed, and the doctors made it plain that my chances of surviving were precarious if they didn't operate again. This time they needed to access my brain the old-fashioned way—through my skull," Emilia explained.
Despite fears that she might sustain permanent brain damage, Emilia recovered fully, and she decided to do what she can in helping others who have had brain injuries.
"I've decided to throw myself into a charity I've helped develop in conjunction with partners in the U.K. and the U.S. It is called SameYou, and it aims to provide treatment for people recovering from brain injuries and stroke," Emilia shared.
Relatedly, Peter Dinklage became well-known among fans as Tyrion Lannister, a role which earned him seven award nominations. 
While his onscreen character kept his intentions a closely guarded secret, Peter feels the same about his private affairs in real-life.
Consequently, Peter is inactive on social media but he is not only a brilliant actor but also the father of two children with his wife, Erica Schmidt.