Tiger Woods Makes History as He Wins 82nd PGA Tour Title, Tying Sam Snead's Record
Golf icon Tiger Woods just won his 82nd PGA Tour Title in Japan, making history as he ties Sam Snead's previous record. 
Tiger Woods stunned his critics and announced his comeback as he won his record-equalling 82nd PGA Tour title at the Zozo Championship in Chiba, Japan. 
His record is now tied with golfer Sam Snead, who won 82 titles throughout five decades of playing the sport. 
🏆🏆🏆🏆🏆🏆🏆🏆🏆🏆🏆🏆🏆🏆🏆🏆🏆🏆🏆🏆🏆🏆🏆🏆🏆🏆🏆🏆🏆🏆🏆🏆🏆🏆🏆🏆🏆🏆🏆🏆🏆🏆🏆🏆🏆🏆🏆🏆🏆🏆🏆🏆🏆🏆🏆🏆🏆🏆🏆🏆🏆🏆🏆🏆🏆🏆🏆🏆🏆🏆🏆🏆🏆🏆🏆🏆🏆🏆🏆🏆🏆🏆

Tiger Woods registers a record-equalling 82nd PGA Tour title at the #ZozoChampionship!

— Sky Sports Golf (@SkySportsGolf) October 28, 2019
A Record-Tying Win
Woods beat home favorite Hideki Matsuyama by three shots in the championship, and his win was celebrated worldwide as winning 82 PGA Tour Titles is not an easy feat. 
According to Jay Monahan, PGA Tour commissioner, winning once is already such a big deal, what more winning 82 times.
Tiger Woods is the first player since at least 1983 to win a PGA TOUR event after bogeying each of his first three holes.

He ties Sam Snead for most wins in PGA TOUR history (82) and has twice as many wire-to-wire wins as any other player in PGA TOUR history (14). (@EliasSports) pic.twitter.com/Ybhv3fnpkH

— ESPN Stats & Info (@ESPNStatsInfo) October 28, 2019
Celebrating a Difficult Feat
With that said, he made sure to commemorate the feat that Tiger just achieved by acknowledging his and Sam Snead's efforts. 
"Today, we celebrate both Tiger and Sam Snead as they share a record that, given how difficult it is to win just once on the PGA Tour, should sit squarely alongside the greatest accomplishments in sporting history."
The first to win a PGA TOUR event in Japan. 🇯🇵

The second to reach 82 wins. 🏆@TigerWoods makes history at the @ZOZOCHAMP. pic.twitter.com/gW0yEI5b1g

— PGA TOUR (@PGATOUR) October 28, 2019
An Epic Comeback
Woods' win came after the 43-year-old bagged his 15th major title a couple of months prior when he won a fifth Masters green jacket, 11 years after his last. 
His career struggled for quite a while, after suffering from back injuries that led to spinal fusion surgery in 2017. While it took a while for him to get back on his usual competitive level, he revealed that he gets by with some help from his family. 
Celebrating with His Children
Tiger has two children, Sam Alexis, 12, and Charlie Axel, 10. He shared that his recent victory after 11 years was made extra special because it was the first time his children were there to watch it happen. 
According to Tiger, it meant a lot for him not to be known as the "YouTube golfer" who had many highlights. 
"You know, I'm not that guy. I can still do it."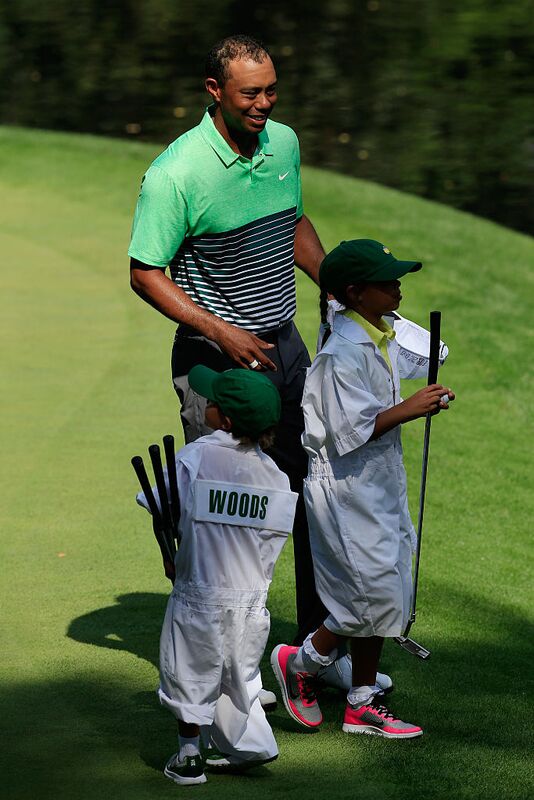 Now that he is definitely getting his championship rhythm back, it will be interesting to see Tiger in many more conferences in the next couple of months, especially with such strong support from his two children.