Rev Run's Oldest Son Jojo Simmons Gets Married to Longtime Girlfriend Tanice Amira in a Lavish Ceremony
Rev Run's eldest son Jojo Simmons just got married to his longtime girlfriend in an extravagant ceremony, creating their own fairytale ending in a castle-like venue in New Jersey. 
JoJo Simmons and longtime girlfriend Tanice Amira tied the knot in a lavish ceremony held at the Legacy Castle in New Jersey.
Celebrating with Family and Friends
The couple exchanged vows and celebrated their special day with hundreds of their closest family and friends who witnessed their union. 
Some of those who attended the wedding include JoJo's sister, Angela Simmons, who dressed up in a custom suit along with her son, Sutton. 
A Beautiful Day with Beautiful Family
His other sister, Vanessa, also rocked a beautiful gown for the special event, calling it a "beautiful day with my beautiful family."
During the wedding reception, the newlyweds danced the night away with their loved ones, with songs such as Jagged Edge's "Let's Get Married" remix featuring Rev Run playing in the background. 
Life Before Marriage
Prior to their marriage, JoJo and Tanice were already dating for nine years and share a daughter together. They got engaged in August 2018 when JoJo popped the question with a stunning cushion cut diamond ring. 
While JoJo found his happily ever after, Rev Run's 24-year-old son Diggy recently expressed his desire to get married as well. 
Another Simmons Man Looking to Marry
Diggy, whose real name is Daniel Dwayne Simmons III, is the fourth child of the legendary rap artist with his wife, Justine. 
On Twitter, he wrote a public announcement about finding a wife, and how he'd like their home to be. According to Diggy, he wants a home "filled with rare Scandinavian and Mid Century Modern furniture with African ceramics."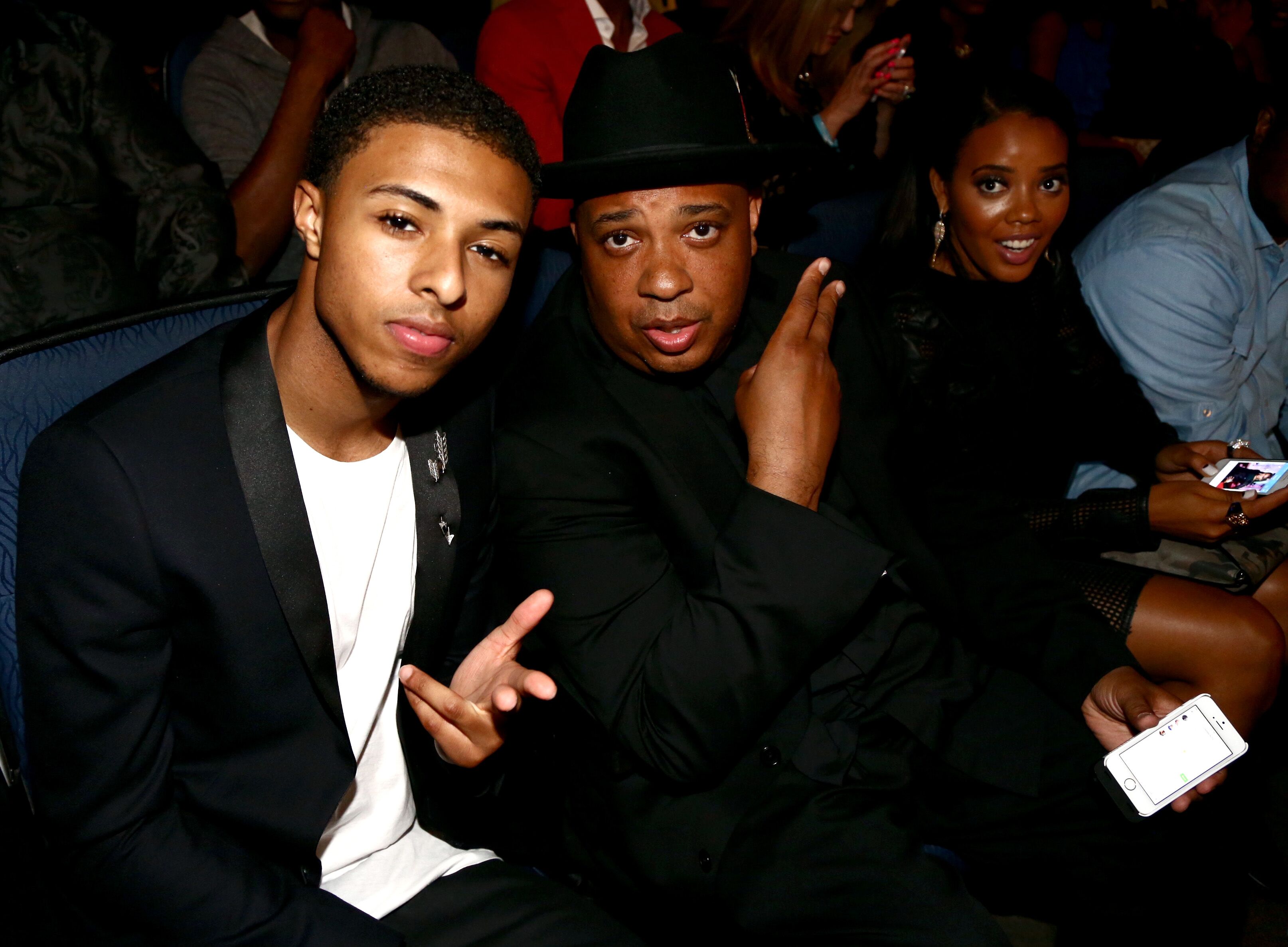 A Lot of Applicants Lined Up
Likewise, he adds that once he finds his wife and they settle down in their home, they'll listen to "Brazilian music and Sade in the mornings."
Of course, fans of the aspiring rapper made sure to "send in their applications" in response to his message, showing their interest in becoming Mrs. Simmons. 
Waiting for Mrs. Right
However, since tweeting about his desire to settle down, it ended up being Diggy's older brother JoJo who finally settled down and got married to his longtime girlfriend. 
For now, he'll have to sit back, relax, and wait for his Mrs. Right to come along.