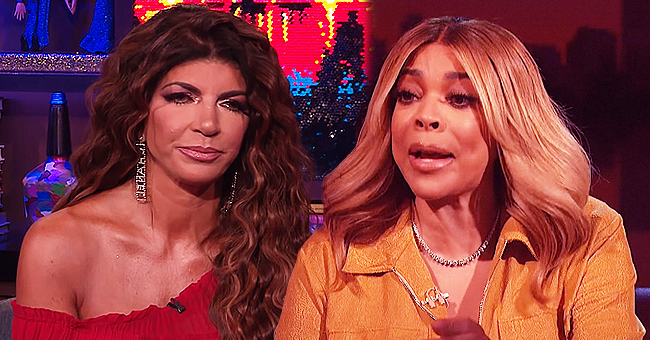 YouTube/Watch What Happens Live with Andy Cohen YouTube/The Wendy Williams Show
Wendy Williams Urges Teresa Giudice to Divorce Joe after Tell-All Interview with Andy Cohen
Wendy Williams thinks Teresa and Joe Giudice should get a divorce after the couple's recent tell-all interview, which she says was "painful to watch."
The "Real Housewives of New Jersey" couple sat for an interview with Andy Cohen on Sunday during a show special titled: "Joe and Teresa Unlocked."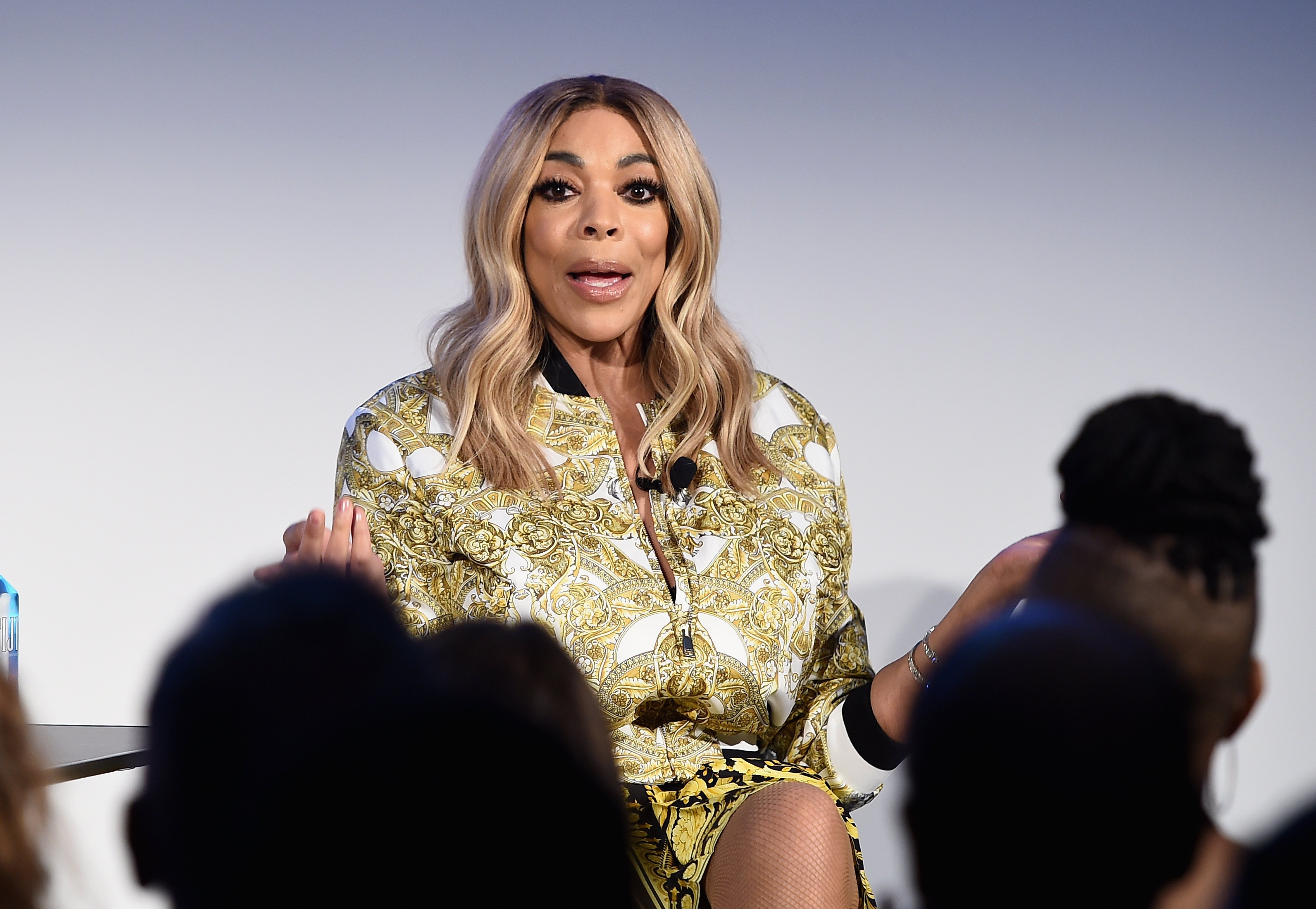 Wendy Williams at Vulture Festival on May 19, 2018 in New York City | Photo: Getty Images
Wendy, 55, was one of the viewers who tuned in and went on to address the subject during the "Hot Topics" segment of her eponymous show.
The couple, who married in 1999, also reportedly threw jabs at each other and confessed they didn't share a physical attraction
The explosive tell-all saw Teresa in the studio with Andy while Joe joined via video from Italy, where he currently resides until a decision is made in his immigration case.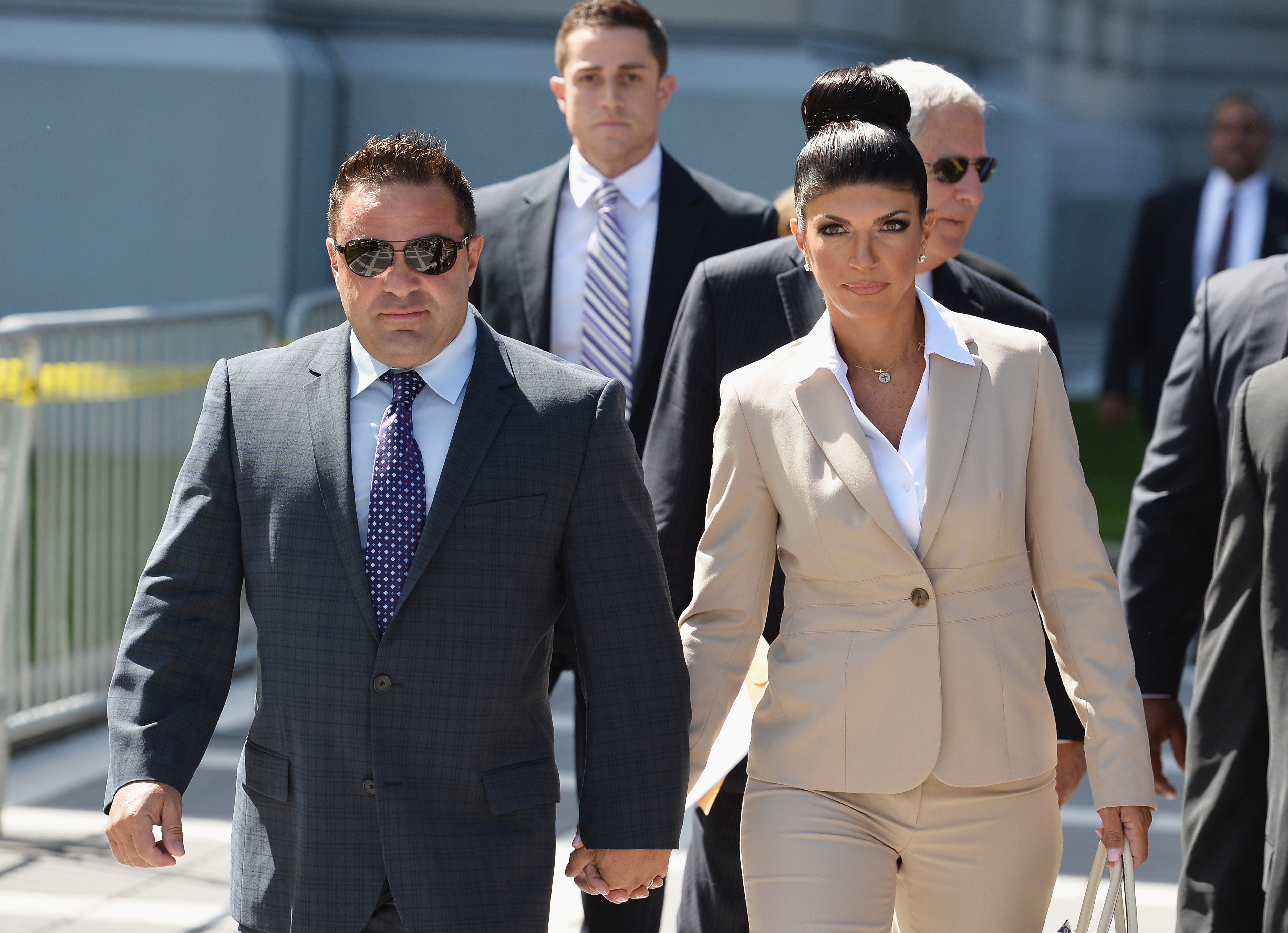 Joe Giudice & Teresa Giudice leave court after facing multiple charges of fraud on Aug. 14, 2013 in New Jersey | Photo: Getty Images
"I don't believe that this was scripted at all. I believe that this was so true; that it was painful to watch, but I couldn't stop," Wendy said of the couple's interview.
"In my opinion, Teresa and Joe clearly do not want to be together… They seem to have both checked out of their relationship," she continued. "It seems like nobody is fighting to keep this relationship together; like, they've both checked out."
Wendy, who is herself in the midst of divorcing her husband Kevin Hunter, added:
"The best thing that she [Teresa] can do is get a divorce and continue dating… I don't want her fighting to get back together with Joe. I want her to go to Italy and shade Joe while she's over there and get her a little authentic Italian out there… and then leave him in Italy and come back to Jersey."
"I want to see her rebuild her life, and that would include getting a divorce from Joe and dating," she concluded.
Joe and Teresa's interview with Andy comes more than four years after their consecutive jail sentences. According to Hollywood Life, the couple pled guilty to multiple charges of fraud in 2014.
Teresa was handed a 15-month sentence in federal prison. Her jail time began in January 2015, and she was released early in December of that year. Joe's was a 41-month sentence, but after completing it in March, the Italian was taken into custody by Immigration and Customs Enforcement (ICE).
According to Bravo's "The Daily Dish," Joe was released from ICE custody on October 11 after his request to await a final decision in his ongoing deportation case in his native Italy was granted.
The outlet also reported snippets of Joe and Teresa's, noting that the couple agreed an eventual split might be in everyone's best interest.
Teresa had previously said she wouldn't follow Joe if he was ultimately deported to Italy, and when Joe was asked his take on that, he said: "If we stay together, we stay together, if we don't, we don't."
The couple, who married in 1999, also reportedly threw jabs at each other and confessed they didn't share a physical attraction any more. Joe and Teresa share four daughters: Gia, 18, Gabriella, 15, Milania, 14, and Audriana, ten.
Please fill in your e-mail so we can share with you our top stories!