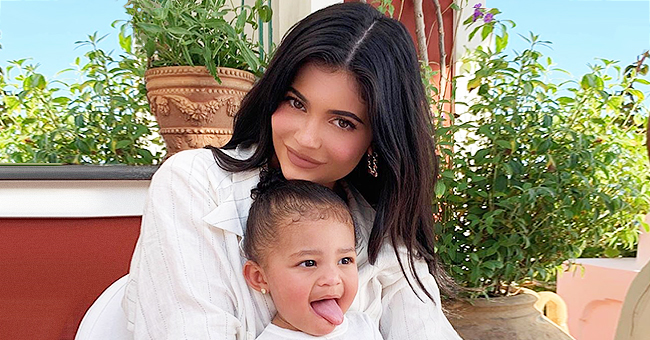 Instagram/kyliejenner
Kylie Jenner of KUWTK Shares Video of Daughter Stormi Trying to Shoot Some Hoops, Encourages Her to Reach for the Stars
On Tuesday, Kylie Jenner warmed the hearts of netizens with a video posted to social media wherein her daughter Stormi showed off her ball skills.
"The jump step in the paint ... I'm proud of just that.. she is the Best !" Corey Gamble gushed while her sister, Kendall, added, "Kylie, this just made my heart smile."
In the video, little Stormi makes her way closer to the basketball hoop while holding on to the massive-looking ball. With her timing perfect, the tot aims and throws the ball at the hoop as she hoppingly reaches its base.
"Reach for the stars, baby," Kylie captioned the adorable video. However, Stormi has not only her sights set on new heights but also Kylie's makeup bag.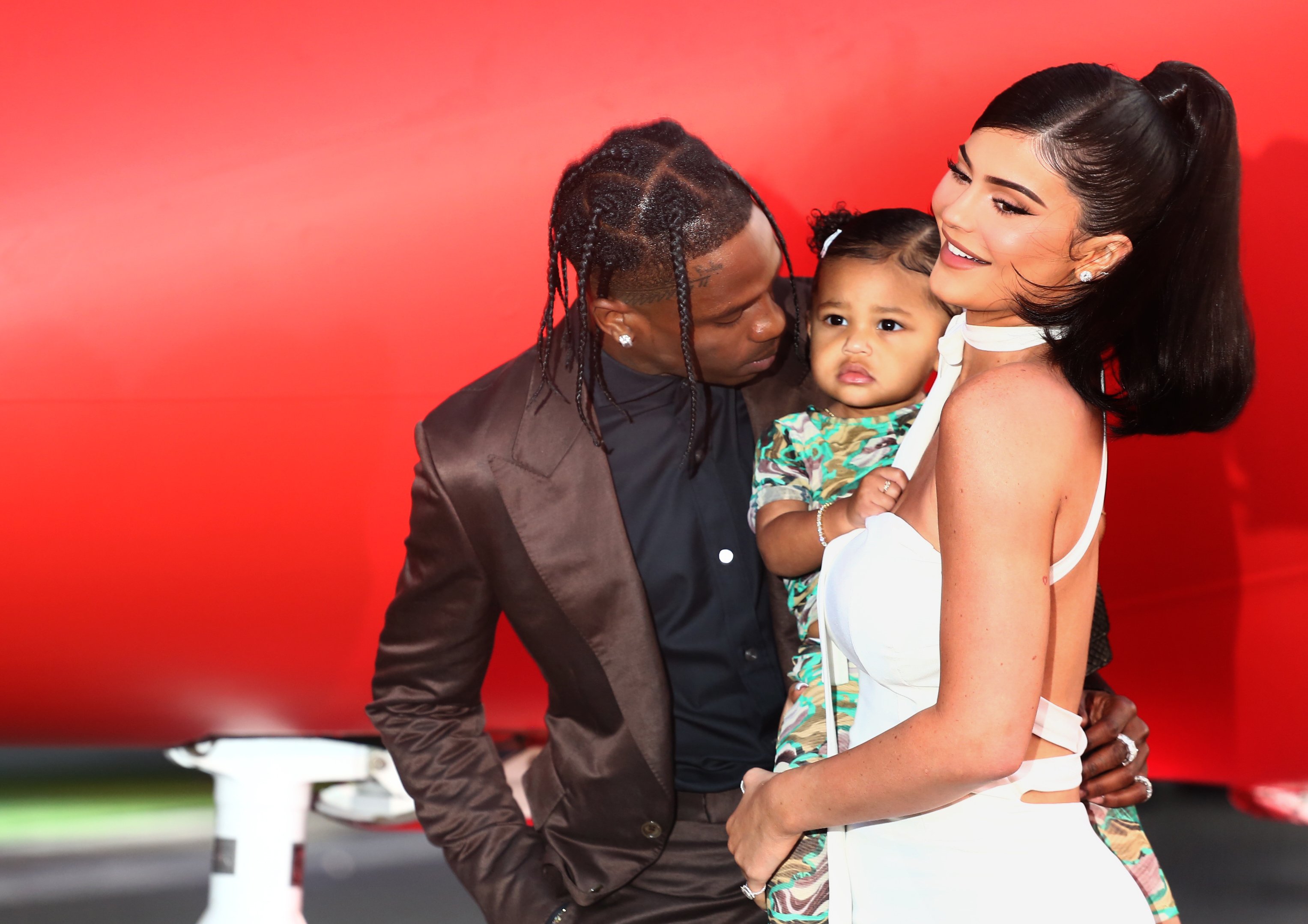 Travis Scott and Kylie Jenner attend the Travis Scott: "Look Mom I Can Fly" Los Angeles Premiere at The Barker Hanger on August 27, 2019, in Santa Monica, California. | Source: Getty Images.
The cosmetics mogul recently posted a video to her YouTube channel wherein she gave fans insight into her everyday makeup look, and she shared just how much Stormi takes after her mother.
"Stormi is actually super into makeup right now. It's amazing," Kylie mused. "Every time I'm wearing lipstick, she notices. She looks at me and says, 'lip lip lip.'"
With Stormi still so young, Kylie hasn't given much thought to when she would allow her to start wearing makeup. She only knows to cross that bridge when she gets there, that is if Stormi even decides to wear makeup when she is older, as Kylie added:
"She might even not want to wear makeup. But honestly, how things are going, this girl is obsessed with makeup. She begs me at this point."
Stormi shares her mother's love for the beauty industry, one wherein Kylie built herself an empire currently worth a cool $1B, according to Forbes.
Coincidentally, Stormi's love for lipstick is also what kicked off Kylie's initial success in the industry. While still a model, Kylie saved up $250, 000 to pay for the production of 15,000 lip kits she worked on.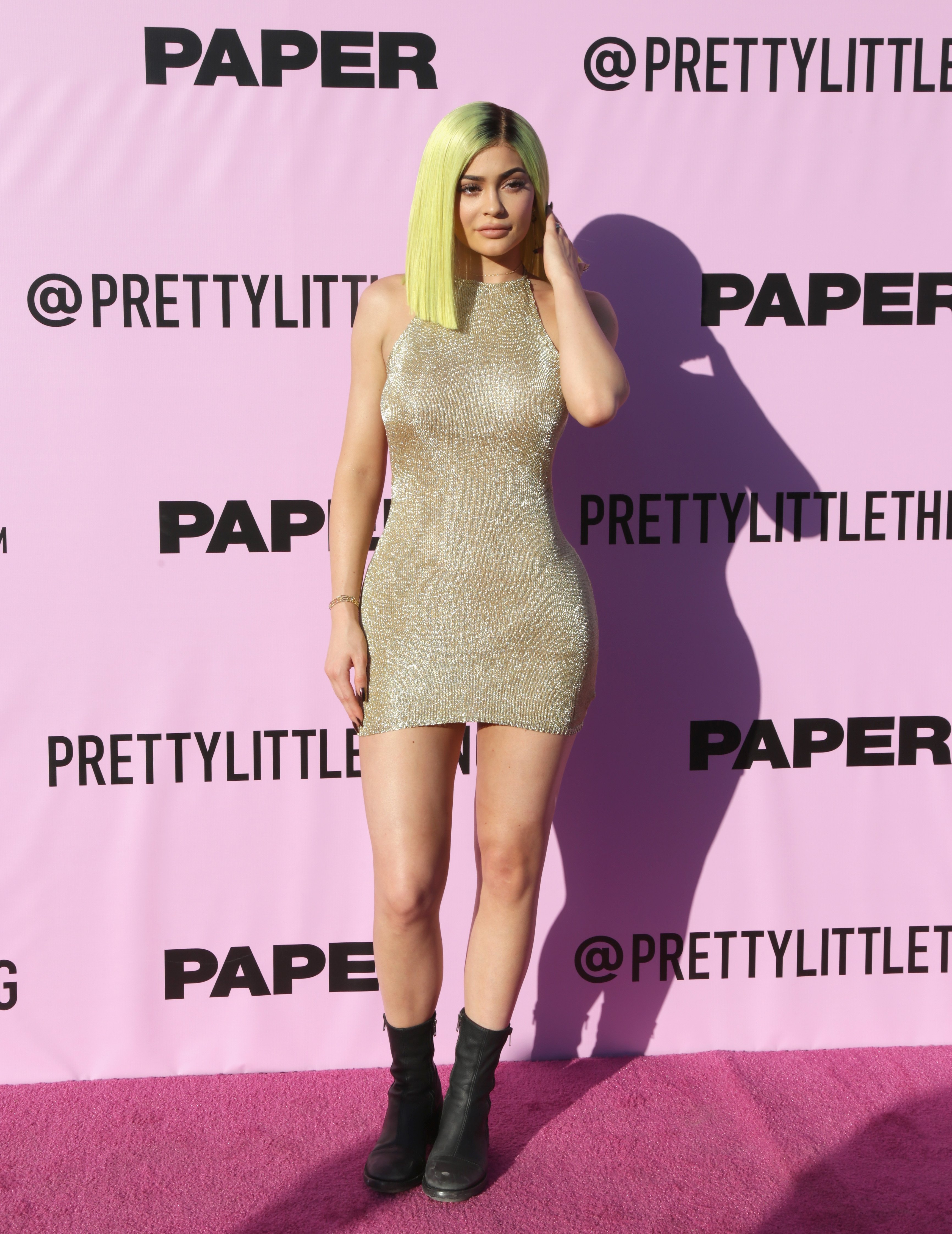 Kylie Jenner attends the PrettyLittleThing x Paper Magazine - The Pretty Little Playground on April 14, 2017, in Palm Springs, California. | Source: Getty Images.
Kylie keeps profits to the maximum with low overheads and high demand for her products. She started selling her lip kits under Kylie Cosmetics for $29 in 2015 and sold an estimated $360 million worth of the company three years later.
When Kylie snagged a distribution deal with Ultra retailers in November 2018, an estimated $55 million worth of her product sold in six weeks. Kylie followed up on its success with the announcement of the launch of her vegan Kylie Skin line in May 2019.
The celebrity-turned-business mogul is at twenty-one years of age, the youngest self-made billionaire in history, all the while, Kylie keeps reaching for the stars.
Earlier in October, Kim Kardashian celebrated her 39th birthday, and Kylie took to social media with a special tribute to her sister on the special day.
Alongside a beautiful picture of Kim and Kylie together, the 21-year-old expressed how "blessed" she felt having a sister like Kim.
Please fill in your e-mail so we can share with you our top stories!