Kelly Clarkson of 'The Voice' Just Shared a Bunch of Sweet Photos of Herself in Stunning Outfits
Kelly Clarkson is becoming a style icon of some sort, with her latest fashion post on her Instagram page, which saw her appear in lovely dresses, generating rave reviews. 
Kelly Clarkson just won't stop wowing her numerous fans. From winning the very first edition of "American Idols" to enjoying a successful career, becoming a coach on "The Voice," and having her television show, "The Kelly Clarkson Show," she has come a long way.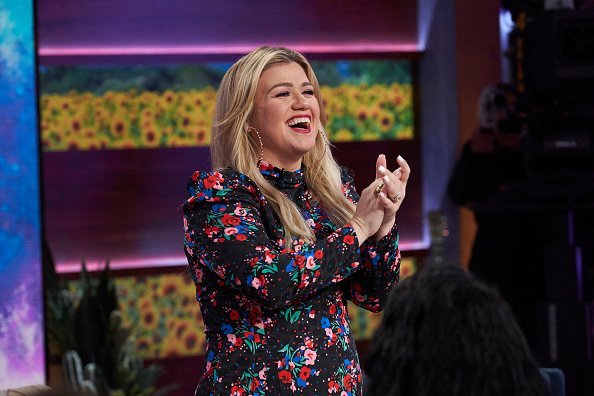 Kelly Clarkson is now fast becoming a fashion icon, with her weekly Instagram Fashion show always delighting her followers. This week's edition got the fans buzzing again, as she shared four lovely pictures of herself in different dresses. 
The blonde-haired singer shared four photographs, which showed her looks from last week's edition of her show. The first of the pictures showed her wearing a black one-piece jumpsuit and posing in front of a lighting panel.
Her animated pose saw her holding a microphone in one hand, with her other hand on her waist. She opened her mouth in the image in what looked like she was singing. 
In the second picture, a smiling Kelly Clarkson was still posing in front of the light panel, which was now lit up.
This time, she wore a tan dress that had white polka dots clustered around it. The lengthy dress, from Zimmermann, also had a matching fabric belt which the singer wore round her waist. 
The third photo of the bunch showed Kelly Clarkson in a different setting, which looked to be the set of her television show.
In this picture, she was smiling happily and wore a black belted dress designed by Off-White. She was also wearing red and white patterned boots, which matched her dress. 
The fourth photo saw the singer return to the light panel, though it wasn't lit this time. Here, she wore a floral-patterned dress by Zimmerman, which had black, beige, green, and salmon colors in it.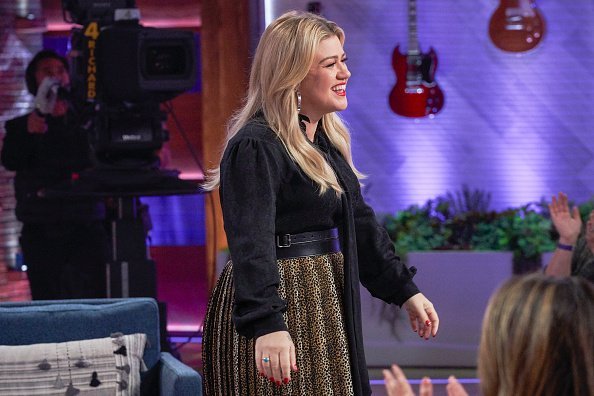 In her caption, the singer revealed that the pictures were her looks from last week's show, before going on to tag the designers she was wearing, and the individuals behind her look. 
Her fans were all in love with her looks and didn't seem to know which one was the best. Some of them shared their love for Kelly's looks with their comments. 
A fan loved Kelly's look in Black, and commented saying:
"You look sexy in black. [red heart emoji, fire emoji]."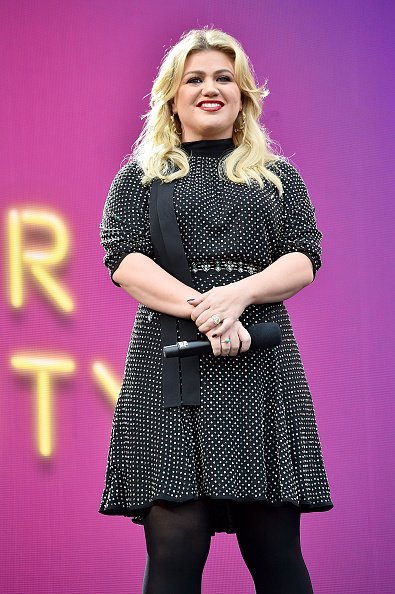 A second fan wrote:
"I need this mustard polka dot dress!"
While a third comment went thus:
"The jumpsuit is my favorite."
Fans would be waiting for next week when Kelly Clarkson stuns on another Instagram Fashion Week. Till then, they can savor these gorgeous looks from her.