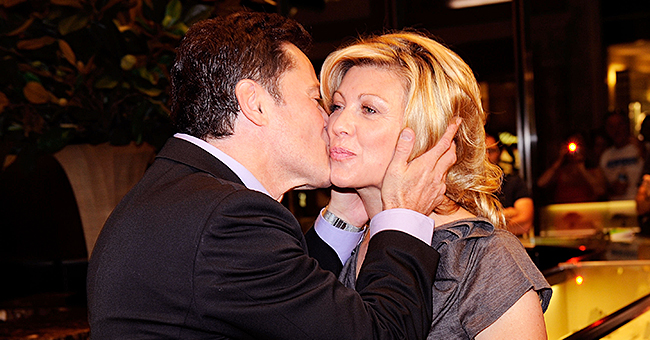 Getty Images
Donny Osmond Is a Proud Father of 5 Handsome Sons - Meet All of Them
Donny Osmond shows off his five all grown up sons on Instagram and they are all grown up.
Donny Clark Osmond, singer, dancer, actor and former teen idol took to Instagram to post a picture with his grown-up sons while on a fishing trip in Gustavus Alaska.
The image showed the Osmond family looking excited as they posed in front of the eleven fishes they caught.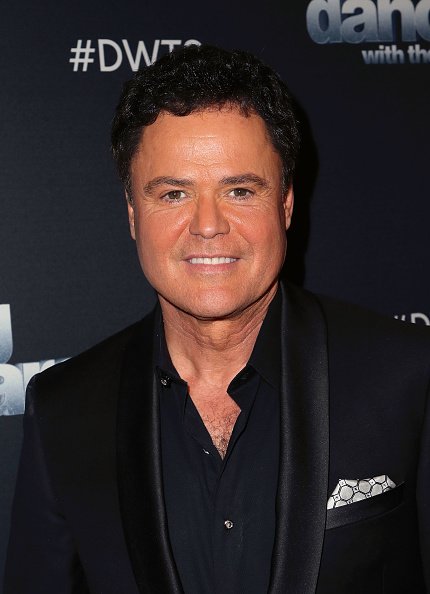 Donny Osmond at CBS Televison City on October 2, 2018 | Photo: Getty Images
"I've just spent four wonderful days with my sons in #Gustavus, #Alaska. It's absolutely beautiful up here! Thanks to Greg Taylor for showing us a great time. We caught our limits of #halibut each day. We had a blast, and I'm pretty sure I still smell like fish," the proud father captioned the post.
Donny was part of a music group "The Osmonds" with his four elder brothers before proceeding on a solo career in the early 1970s, earning him several top hits with his most famous being, "Go Away, Little Girl."
Donny was also a cohost of the "Donnie and Marie" show, which aired for more than 40 years on ABC.
Although not being in the news like his sister Marie, Donny has raised an admirable family with his wife Debra, who he married at the age of 21.
Together, they have five sons: Donald, Jeremy, Brandon, Christopher, and Joshua. Grab a seat and read a thing or two about Donny's five sons.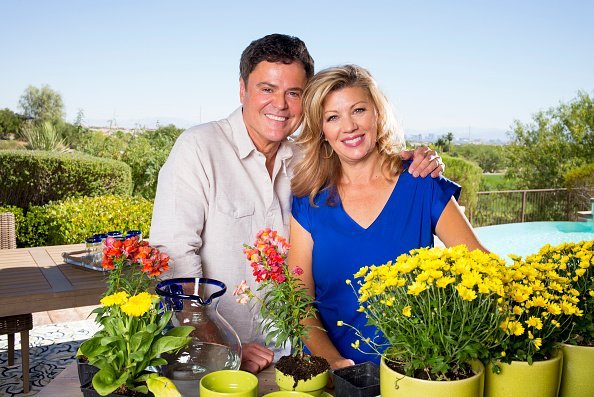 Donny Osmond and his wife Deborah on September 26, 2016 in Las Vegas | Photo: Getty Images
DONALD CLARK OSMOND JR. 40
Donald Jr is Donny's first son and was born in 1979. He took a different career path from his dad as he is a media PR. Donald Jr appeared on an episode of "The Talk," he told the reason for his career choice. He said:
"I was sick and tired of the media," he said. "I just had a lot of bad experiences. It ate at me. So I decided I'd go into PR and become the spin doctor of all spin."
Donald Jr. got married to Jessica in 2010 and have a son together.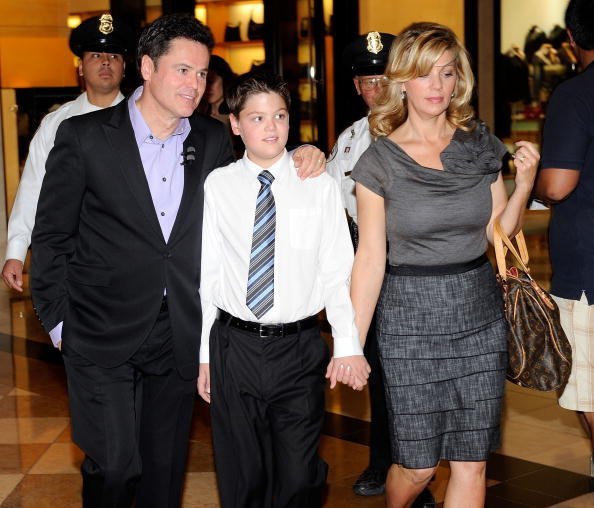 Donny Osmond, son Josh Osmond, and wife Debbie Osmond at The Forum Shops at Caesars on October 10, 2010 | Photo: Getty Images
JEREMY JAMES OSMOND, 38
Jeremy is Donny's and Debra's second son. Jeremy was the first of the Osmond's to tie the knot. Jeremy is married to Melisa, and they both have three children. Jeremy is a physical therapist and lives with his family in Utah.
BRANDON MICHAEL OSMOND, 34
Brandon, the third child of Donny, shares a website with his wife, Shelby. On the website, she describes him as an actor, art director, photographer and musician. The duo has been married since 2008 and has four children.
CHRISTOPHER GLENN OSMOND, 28
Christopher is a behind the scenes guy as he is not so social media savvy. Chris is a musician , and he's married to Alta.
JOSHUA DAVIS OSMOND, 21
Joshua is the youngest of the five brothers. Joshua served as a missionary in Rome for his home church, Jesus the latter-day of the saints.
Donny and his wife have raised five handsome men and currently have ten grandchildren. Donny never fails at a chance to show his family off as he appreciates them on posts on Instagram.
Please fill in your e-mail so we can share with you our top stories!