Stevie J's Son Dorian Reportedly Arrested and Charged with Possession of Weapons on Halloween
Stevie J's 24-year-old son Dorian Henderson was reportedly arrested in Buffalo, New York on Halloween night for possession of weapons. 
Henderson was arrested by police on October 31 and is currently being held at the Erie County Correctional Center. The center's portal confirms the arrest along with his booking date.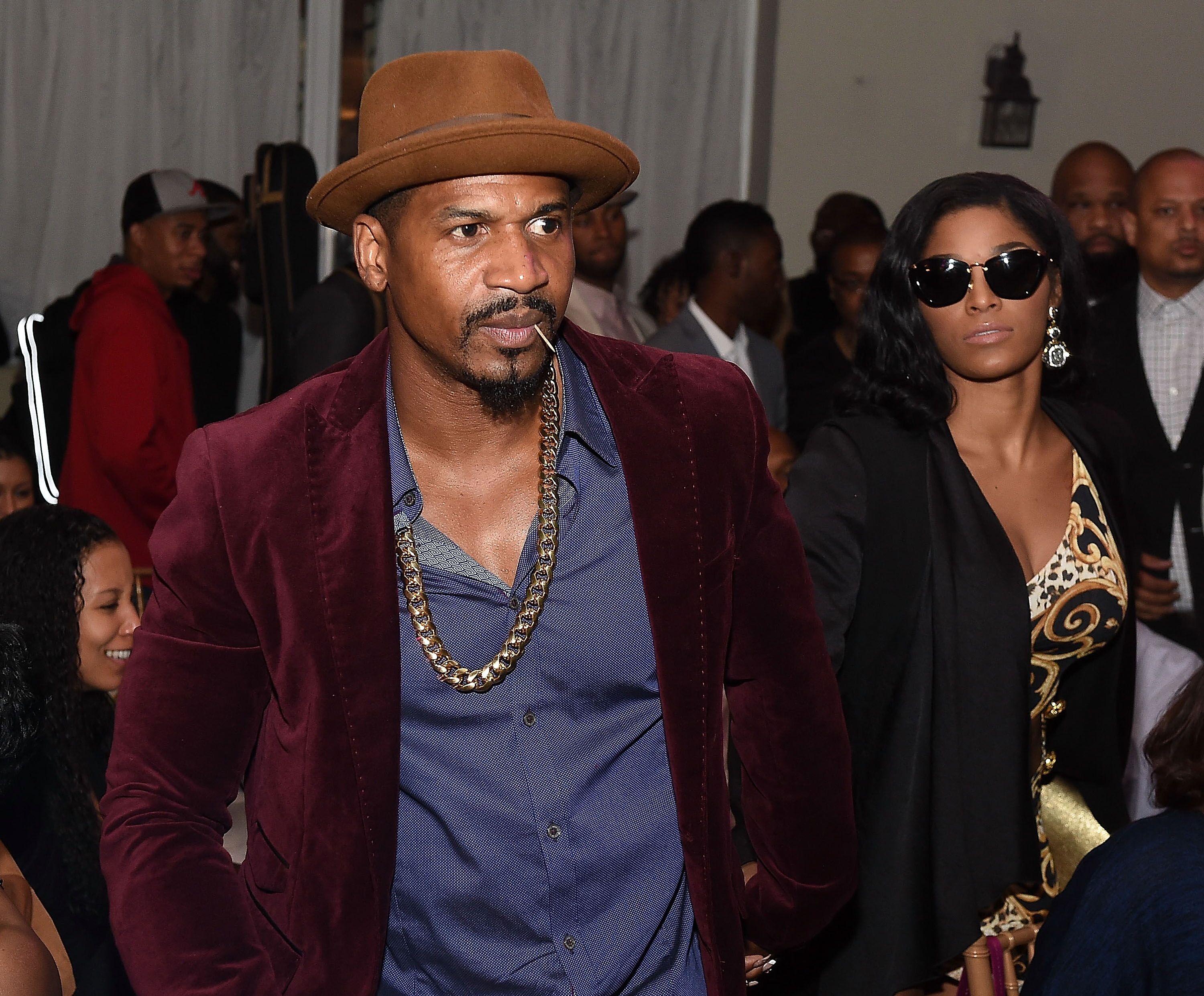 Being Arrested on Halloween Night
Under New York law, firearms violations are a big no-no, and because of that Henderson faces up to four years in prison if he is convicted for the crime. 
While Dorian and Stevie J didn't always have a good relationship, they've been trying to improve it recently. They began to repatch their relationship after Henderson, who is a rapper, released a diss track about Stevie whom he claims isn't very involved in his life. 
Dorian's Relationship with Stevie J
Since then, both of them have reconciled and have had a stronger relationship with one another. However, there hasn't been any news on Stevie visiting his son in prison or whether or not he is involved in his son's case. 
Aside from Henderson, Stevie J has been going on daddy duty for his other children, particularly Bonnie Bella and Eva Giselle, whom he shares with different women. 
Stevie J's Other Children
In recent pictures which he shared on his Instagram. the proud dad shared his youngest daughters spending time together, and they look as precious as you could imagine. 
It hasn't always been this easy for Stevie to hang out with his daughters, though, as he was in a feud with his ex-girlfriend Joseline Hernandez for quite a while. This feud led him not to be granted custody over his child, which was later on withdrawn by the court. 
Awaiting Dorian's Trial
They ended up having an amicable relationship, all for the sake of their daughter. Now, the family can enjoy quality time with one another whenever it is possible to do so. 
Whether or not Dorian will be able to join quality time with his dad and the rest of his siblings is a question that will be answered soon, though, as he is awaiting trial for his weapon possession crime.