Nicki Minaj Slams Wendy Williams on 'Queen Radio' over Vicious Comments about Her Husband Kenneth Petty
Nicki Minaj came to her new husband's defense after Wendy Williams said some vicious things about him on her show. The rapper clapped back and called Williams "demonic" on her own radio show, defending her husband from Williams' accusations. 
No one can question Nicki Minaj's love for her husband Kenneth Petty, whom she defended on Friday's episode of "Queen Radio" after she found out Wendy Williams made some rude comments about Petty on her own show. 
"I know we're human first, we're human before we're celebrities, we're human before we're personas. And I know you must have gone through a lot. But you are demonic, and that's why this stuff unfolded. If I were you, I would go and pray, ask for forgiveness."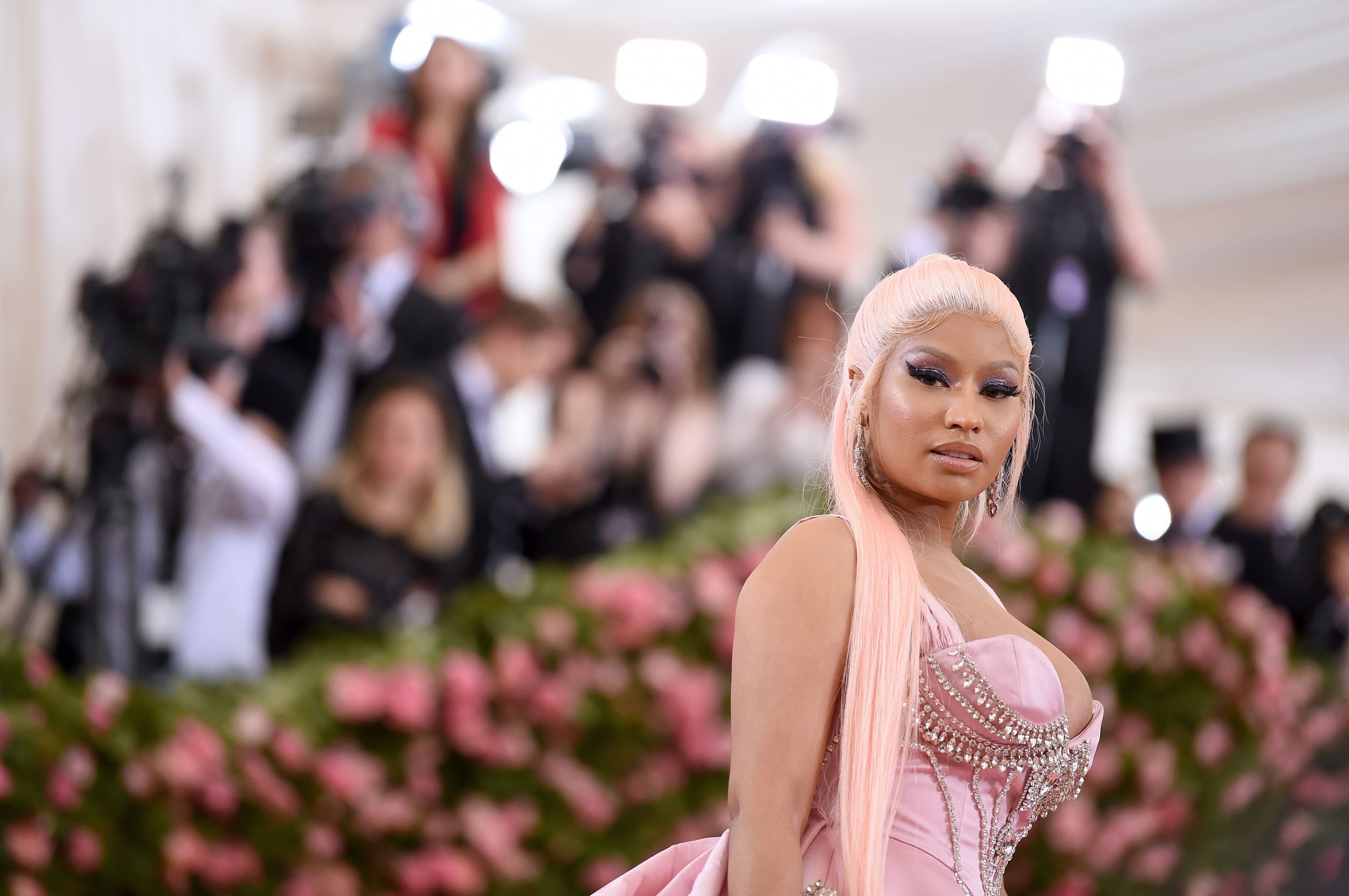 Wendy Williams' Controversial "Hot Topics" Segment
On the "Wendy Williams Show" segment "Hot Topics," Wendy mocked Nicki's relationship with Kenneth, whom she claims is a "killer" and a "sex offender." 
Although Minaj didn't necessarily confirm or deny the claims made by Williams, she shares that there's a difference between someone "doing their job" and someone doing it "viciously." 
"It's not about doing your job, there are people who report the news and there are people who do it with an evil intent in their heart, viciousness. And I pray for you because I know you're hurting and I know you must be sick and humiliated."
Nicki Minaj On New Beginnings
Minaj adds that she didn't realize that one's past defined a person for good and that new chapters aren't a possibility for people all thanks to Wendy's comments on her husband. 
"I didn't know that in our society, you have to be plagued by your past. I didn't know that people can't turn over a new leaf. I didn't know that your viciousness and evilness was this deep rooted." 
The Petty-Minaj Wedding Ring
Nicki Minaj's rant came just days after she married Kenneth Petty in a private ceremony, which she hasn't shared with the rest of the world. However, while their wedding was kept a secret, she decided to show off her ring that allegedly costs $1.1 million. 
Her latest post features her and her new husband, including the huge ring that he gave her. According to the "Anaconda" rapper, her husband handled the design, delivery, and payment of his lady love's wedding ring. 
Congratulations to the newlyweds!