Whoopi Goldberg's Granddaughter Jerzey Dean Stuns in Wedding Dress & Veil in New Pics
Veteran on-screen star, Whoopi Goldberg, with a formidable career, appears to have a granddaughter whose current Instagram upload is nothing but elegant.
The award-winning actress doesn't just deliver tongue-wagging performances; she has a family that tailors along with her incredible nature.
No wonder her daughter's child, Jerzey Kennedy Dean, displayed stunning images of her most precious moments on the internet.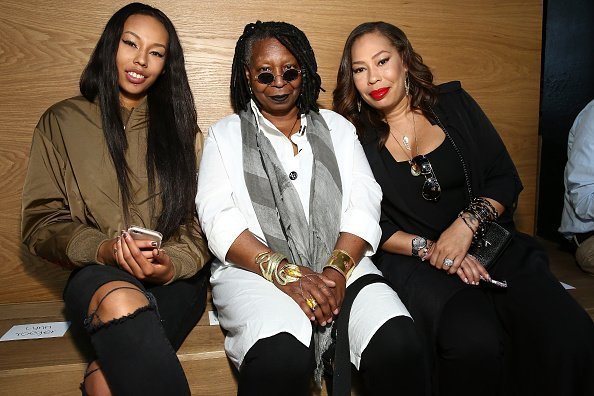 Jerzey posted several photos of herself in her wedding dress. The newlywed seemed ecstatic at her appearance and thought to share it with the world.
Whoopi and her granddaughter share the same love for togetherness
The images which featured the new bride in a mini white dress were set in a dark-themed background in Calabasas, California. Although it was not a studio shot, Jersey struck a series of poses showing that she was confident in her look and style.
The captions expressed that she's thrilled at her choice of partner and intends to stick with him until eternity. Her followers were quick to wish her good tidings and posted congratulatory messages in the comment section.
While Jerzey shows her dedication to wanting a long-lasting family, her grandmother also shares a devotion for putting family first. The "Ghost" star stopped at nothing to show her love for her only brother, Clyde, until his passing.
Whoopi, who had her first and only child with her first husband, David Claessen, showed so much affection towards their daughter, Alex, who also felt motivated by her mom's outstanding success and decided to tread her part in terms of career choice.
Alex has three children, Amarah, Jerzey, and Mason, whom her mother shares an invaluable relationship with. Whoopi's oldest grandaughter also respects quality family bonding, so it comes as no surprise that she is very close to her toddler daughter, Charlie Rose.
Apart from having close-knit relationships with family members, the "Ghost" actress also shows support for her friends. During Joan Rivers's burial, Whoopi went with Jerzey to bid the deceased goodbye.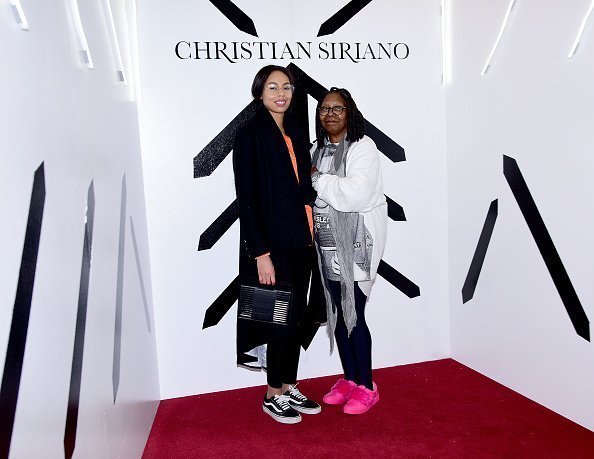 Whoopi has had a good influence on her granddaughter; and just as she pays attention to the details of her career, so does the newlywed pays attention to her style!