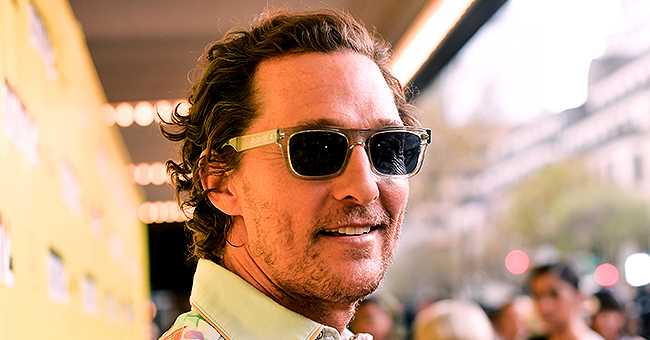 Getty Images
Matthew McConaughey Shares 1st Post on Instagram Which He Joined on His 50th Birthday
Actor Matthew McConaughey is now officially on Instagram, and what better day to join the social media platform than on the fiftieth anniversary of his birth.
Award-winning actor Matthew McConaughey specially celebrated his 50th birthday by signing up on Instagram and making his first-ever post on the social media platform.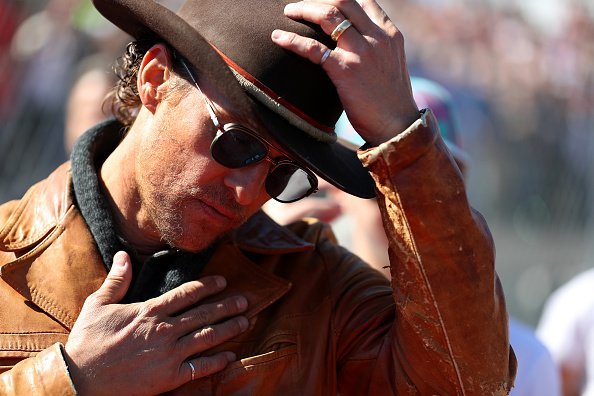 Matthew McConaughey looks on, on the grid before the F1 Grand Prix of USA at Circuit of The Americas in Austin, Texas | Photo: Getty Images
His first post turned out to be a memorable one as he gave his fans an idea of what to expect from him.
If this means we're going to get daily content that's like your Golden Globes acceptance speech, consider me HYPED
The actor shared with his fans and followers, a video, in which he described what they are bound to get from him on Instagram.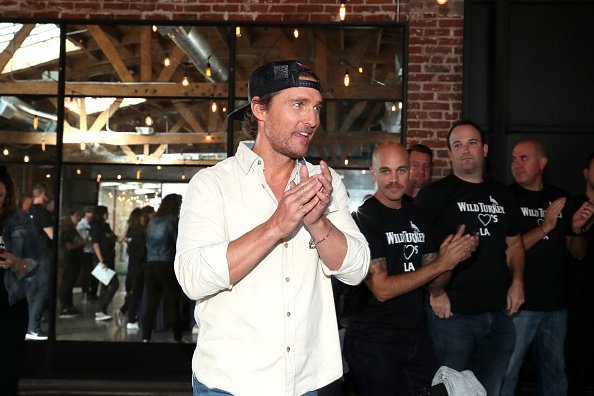 Matthew McConaughey arrives for Wild Turkey "With Thanks" 2019 in Los Angeles | Photo: Getty Images
Wearing a blue jean jacket over a white shirt, and spotting a black face cap worn backward, the 50-year-old stated his mission on Instagram. The actor captioned the video thus:
"officially mcconaughey."
In the video, he had the following to say:
"I'm looking forward to seeing if who I am translates, if what I want to share translates. If it tickles your funny bone, if it makes you think a second, makes your heart swell up a little bit. If it makes you take a quiet moment for a walk and go, 'I gotta check in with M and the E.'"
He continued further by asking his followers to keep a 'high eye':
"Hopefully all those things. Let's have some fun with it though, and let's keep the high eye, not the low eye. High eye."
Barely 24 hours after posting the short video, it had garnered over a million views, with Matthew McConaughey already having over 600,000 followers on his page.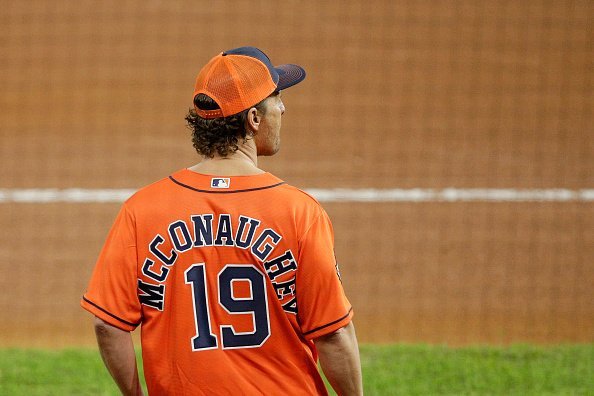 Matthew McConaughey is on the field to announce "Play Ball!" before the first pitch in Game Seven of the 2019 World Series between the Houston Astros and the Washington Nationals | Photo: Getty Images
Some of those followers took to the comment section to officially welcome him and wish him a happy birthday. Victoria Garrick shared her excitement at having Matthew on board, saying:
"If this means we're going to get daily content that's like your Golden Globes acceptance speech, consider me HYPED."
A second follower had this to say:
"Always checking in on the M & the E… happy birthday brother."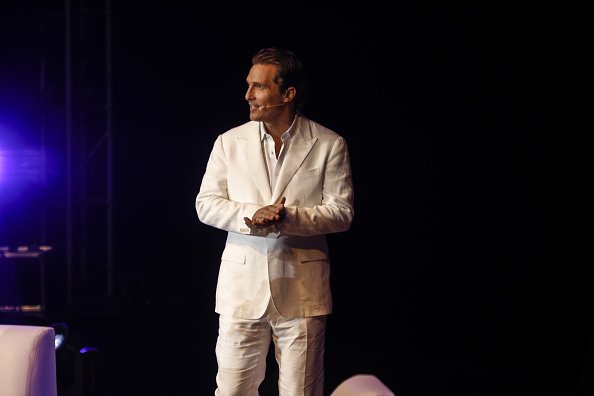 Matthew McConaughey at the Annual Telmex-Telcel Foundation Meeting in Mexico City, Mexico | Photo: Getty Images
Comedian Bob Menery added that McConaughey's presence on Instagram would be exciting, saying:
"This is going to be classic!"
It is fifty hearty cheers for Matthew McConaughey, who, over the years, has served up great memories. The Texas Native is a lover of sports and was named PEOPLE Magazine's "Sexiest Man Alive" in 2005.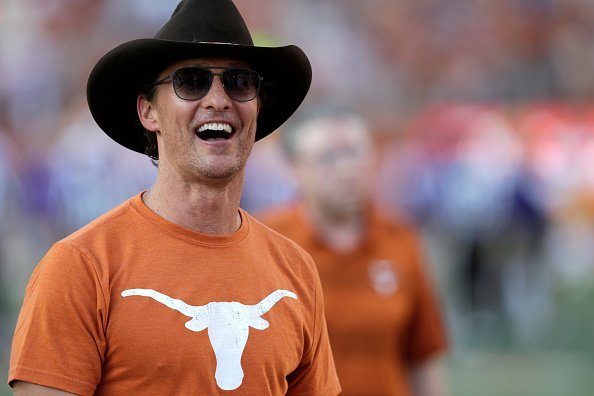 Matthew McConaughey watches players warm up before the game between the Texas Longhorns and the LSU Tigers at Darrell K Royal-Texas Memorial Stadium in Austin | Photo: Getty Images
He is also an Academy Award winner for Best Actor for his role in the movie "Dallas Buyers Club." Matthew is married to Camila Alves, with whom he shares three children, sons, Levi and Livingston, and daughter, Vida.
Please fill in your e-mail so we can share with you our top stories!