Snoop Dogg's Grown Daughter Cori Broadus Stuns in Cropped Denim Jacket and Jeans in Recent Photos
Snoop Dogg's daughter, Cori Broadus, recently updated her Instagram with adorable images of herself. 
The young adult's post revealed that she is nothing but stylish and chic!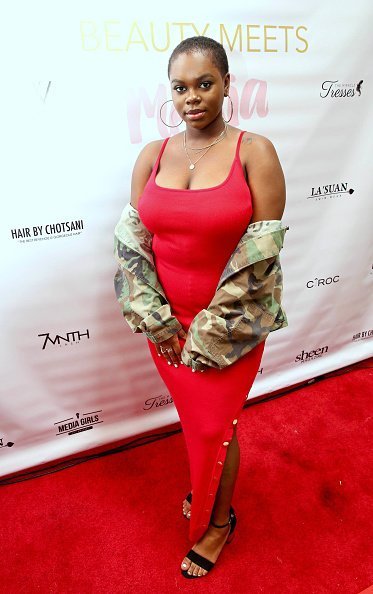 CORI'S RECENT UPLOAD
Cori flaunted her finesse in a bright-coloured Denim crop jacket, paired with a blue Denim Jean. The overall attire featured a touch of black and white.
While the rap legend's youngest daughter tied a white and black scarf across her black coloured braids, she also rocked a black belt with black coloured pedicured nails.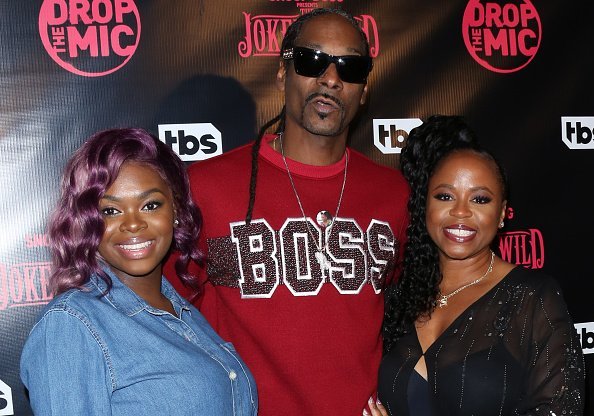 Cori was the reason her parents stuck together .
Her ankle shoe colour matched with her socks; however, the icing on the cake was the radiant smile on her face. 
The young adult captioned the post, "Poetic Justice." It comes as no surprise that Cori did a true fashion justice to the pair of Denim she styled in.
The upload garnered over 20,000 likes, and fans were quick to gush about the stunning young adult. It appeared that her fans and followers have nothing but love for her.
LOVE FROM EVERY CORNER
Apart from having genuine likeness and admiration from fans, Cori is blessed with a family that loves her and will be by her side through the good and bad times.
During an interview, Snoop Dogg detailed how much love he and his wife, Shante, have for their baby girl. He further explained how his daughter's diagnosis at a tender age of 11 served as a unifying glue for his marriage after the parents struggled to support each other through Cori's trying times.
The entertainer opened up on how emotional he and his wife, Shante, felt when they realized their daughter had the disease which could claim her life.
Aside from acting as a formidable support system for the 11-year-old, the parents decided to stick together rather than proceed with their initial plans of divorce.  
Snoop doesn't hide the fact that he loves his daughter dearly. In 2017, when she graduated from the Ramon C. Cortines School of Visual and Performing Arts, he shared the details of her walk on stage on his social media handle.
CORI'S LIFE AFTER THE DISEASE 
Thankfully for the family, their youngest daughter survived the killer disease, and her mode of gratitude has been to stay positive.
Although she is not a rap star, she has found her place in the R&B world. Her newest release in 2018, "New Phone, Who Dis?" featured one of the entertainment industry's sensations, Kamaiyah. 
A variety of fans loves Cori's style of music. Her father posted a short video earlier this year to flaunt his pride in his daughter's musical talent with her on-stage performance in Los Angeles.
While Cori has all the love in the world that she needs, she also strives to glow in her fashion!