Dog the Bounty Hunter Opens up about Beth Chapman's Fatal Medical Emergency in 'Dog's Most Wanted' Season 1 Finale
The season finale of "Dog's Most Wanted" gave fans a glimpse into the fatal medical emergency and other events that happened days before Beth Chapman passed away.
The season 1 finale of "Dog's Most Wanted" aired yesterday and it brought back a lot of painful memories for the family, and fans of the late Beth Chapman.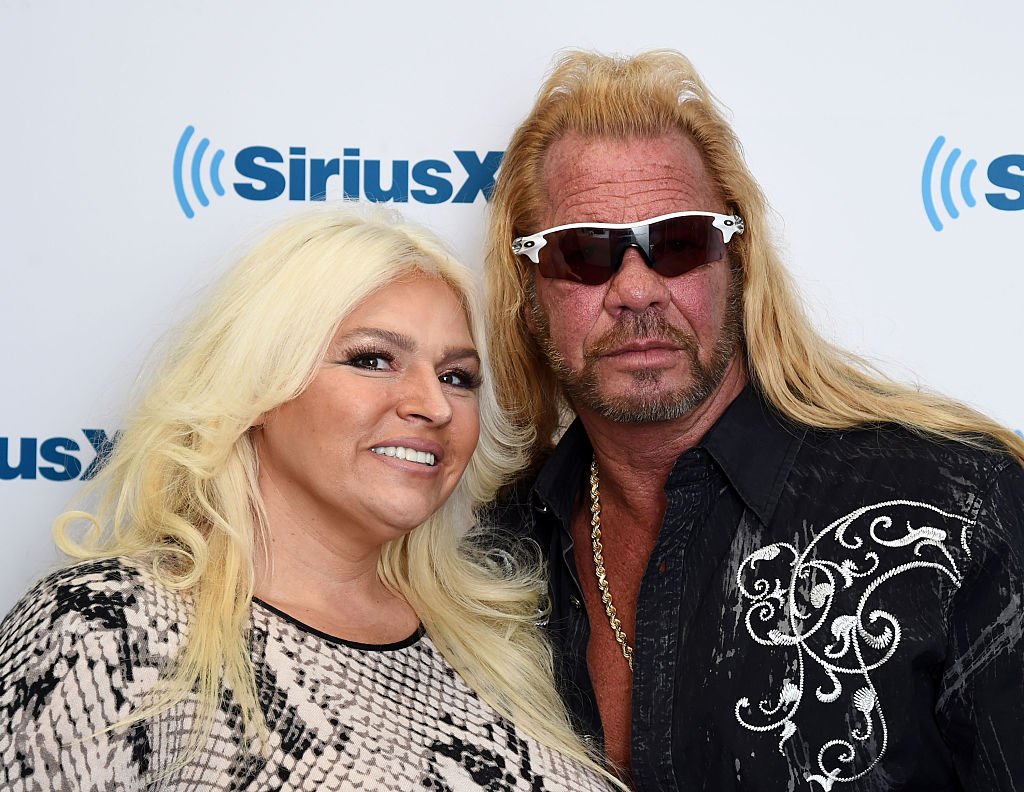 As revealed by PopCulture, the final episode shed light on the last days leading to Beth's tragic demise.
It featured her husband Duane and the rest of the family speaking to the cameras hours after the Chapman matriarch was pronounced dead.
The episode began with Beth's daughter, Lyssa, still trying to come to terms with her mother's death.
She said:
"Everything kind of feels like a dream right now. It's not real yet."
Duane was next telling the cameras that usually Beth would climb Cocoa Head mountain every day. However, on the day of her demise, her "hike was the stairway to heaven."
The scene then flashed back to five days before Beth's death when she experienced the fatal medical emergency that worsened her condition.
Recounting the emergency to the cameras, Dog said:
"She was sitting down in the bathroom, and all of a sudden she was like, 'I can't breathe. She went straight back, and I saw her eyes literally roll back in her head, and she fell into my arms."
Prior to the incident, Beth had taken a steroid pill prescribed by the doctor. The Bounty Hunter continued:
"All I could think was 'I have to breathe the life back in her because I told her I wasn't going to let her die.'"
Beth was then taken to the hospital in an ambulance and Dog recalled that the doctors were trying so hard to make her breath.
After a lot of effort, they had to resort to forcing a tube inside her throat to help her breath.
At that moment, the family knew they had gotten to Beth's final bus stop as she would live the rest of her life in pain with the inserted tube.
The following day, they decided to take her off life support. 
The season finale also revealed a heartbreaking detail about Beth's final moments as Duane was not by her side when she took her last breath.
According to PopCulture, Dog recalled to the cameras that after Beth was taken off life support, she continued breathing for hours. That was uncommon as patients taken off life support usually pass away within an hour.
As a result, the doctors advised the family to go rest and promised to let them know when she began breathing slowly so that they could say their goodbyes. Unfortunately, that would be the last time they would see her alive.
Dog explained:
"At 5:30 she said she's starting to breathe slow. Then they called me right back and said 'Dog, she stopped breathing.
He continued:
"And I'm like, can I make it there in time? I'm 15 minutes away. 'No.' So 5:36, she was pronounced passed away."
Many fans were touched by the moving scenes of the final episode and took to social media to express their grief.
Beth passed away on June 26 after a long battle with throat cancer. PEOPLE notes that she was first diagnosed with the condition in September 2017.