Keanu Reeves of 'The Matrix' Recently Went Public with Rumored Girlfriend Alexandra Grant & Twitter Reacts
Fans of Keanu Reeves can't hide their thoughts as he steps out on red carpet with his rumored girlfriend, Alexandra Grant
Twitter went agog on Saturday as pictures of the John wick actor holding the hands with Alexandra Grant hit the internet.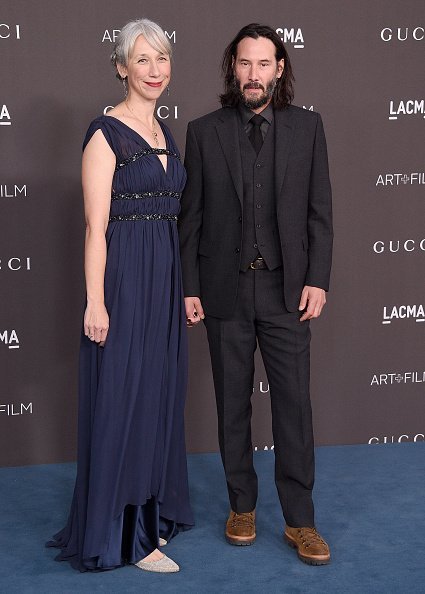 One twitter user was full of admiration for the artist, she wrote :
"I couldn't care less about Keanu Reeves, but his girlfriend is lowkey looking back at the camera like "that's right, 'expletive'," so I fully have to stan Miss Alexandra Grant."
Another twitter user, while cheering the couple, referred to the actors' alleged new relationship as a breath of fresh air. The tweet reads:
"#KeanuReeves having such a lovely girlfriend is a breath of fresh air, I didn't know I needed, and I'm here for it! Cheering for them!"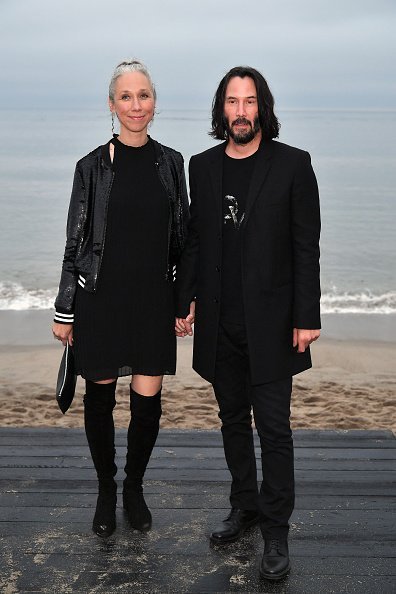 In a time where male celebrities in the age group of Reeves' would date a lady almost half their age, this Reeves stan thinks that her celebrity crush is in an age-appropriate relationship. The stan said:
"My boyfriend (Keanu Reeves) has a beautiful — age-appropriate — girlfriend. She's an artist, and I'll allow it. She looks at him, just like everyone should."
She added:
"Is she immortal? Cuz, they might be able to rule the universe."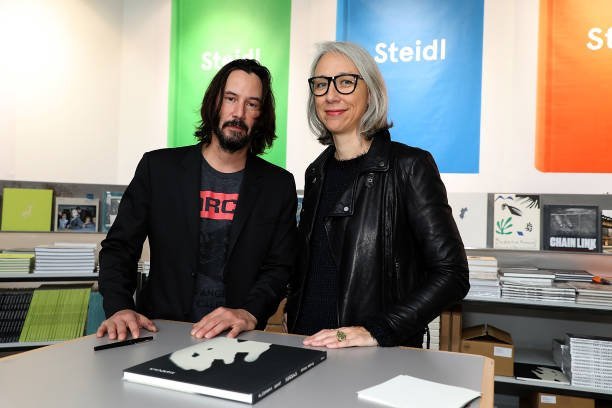 The fifty-five-year-old John Wick actor who has been famously private about his relationship and the forty-six-year old artist stepped out on Saturday for the LACMA Art + Film Gala presented by Gucci in Los Angeles, California.
Reeves, who wore an all-black suit, was pictured holding hands with Grant, who wore a navy blue gown, silver pumps, and a broad smile on the red carpet of the event.
Keanu Reeves Holds Hands with Artist Alexandra Grant on the Red Carpet https://t.co/nVTD7Kzzzu

— People (@people) November 5, 2019
The pair have been friends for years and have collaborated on projects together. Their first work together was on Reeves's 2011 book "Ode to Happiness."
In 2016, Grant provided the art illustrations to "Shadows" written by the actor. A year later, the duo established the X Artists' Books, a publishing house for all genres of literature.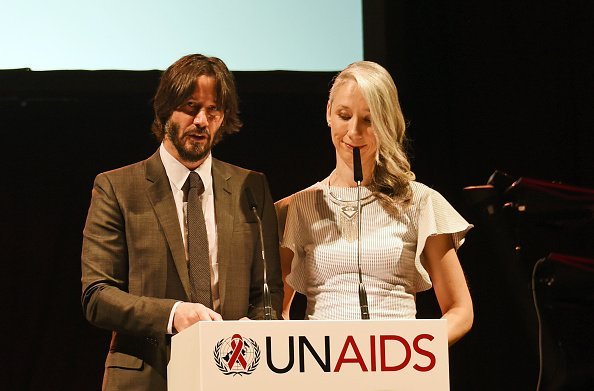 The actor, whose last public relationship was with the late Jennifer Skyme, is excited to have Alex in his life. A source close to the couple reveals:
"Keanu wants to openly share his life with her."
Another source revealed that although the couple just came public with their relationship, they had been dating for years. The actor is set to appear in the fourth Matrix film announced in August.