JD Scott Posts Pic with 'Property Brothers' Stars Jonathan and Drew & Fans Love It
Fans love seeing the sibling reunion in a picture shared by JD Scott of him posing with his brothers, 'Property Brother' stars, Johnathan Scott and Drew Scott.
Just days after JD Scott and Annalee Belle celebrated their Halloween themed wedding ceremony, JD is getting an extra dose of sibling bonding time. In a picture with twin brothers, Johnathan Scott and Drew Scott, he says:
"Feels like I've gotten lots of family time this last week. From the wedding to filming in Toronto, I never get tired of quality time with my brothers. #Family #Brothers."
In an interview with ET Canada, Drew and Scott say their success is all thanks everything that their parents have done for them. Their mother, Joanne Scott, who revealed that she didn't know she was carrying twins until her sons where born, reflects on their success saying:
"I always knew something was going to happen in their adult life, but this was just beyond words."
The Canadian natives appear to be keeping the good times rolling after JD's wedding by meeting up again for an unknown filming project in Toronto. Loving the family moment, a fan gushes:
"I love when we can see all 3 of you together!!! I hope we will get to see more!! ❤❤❤❤ #ScottBrothers."

"I love you three??? I love to see you enjoy the family and your beloved brothers. .????, another fan adds."

JD's wife, Annalee, who doesn't appear to be on her honeymoon shows support for her husband who is back at work just days after their wedding, she remarks:
"Can't beat the fam jam!" Annalee adds another comment saying, "Sure do love you guys! ☺❤."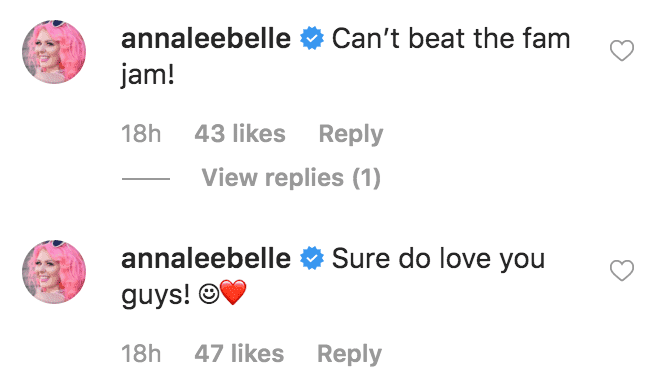 It is reported, for over a year Annalee has supported JD through a mystery illness that got so bad, he admitted in videos on Instagram and Facebook that he thought he would die.
Giving his fans an update on his health he says after some testing by his doctor it was found that he is suffering from a GI infection, fluoroquinolone toxicity and acute mercury poisoning.
Showing his commitment  to his new bride, Annalee reveals in a sweet surprise announcement JD has has taken his wife's last name, she says:
"This gem of a human, @mrjdscott, has taken my last name as well since I am taking his. I had no idea he could blow me away even more than he already has, but he did. When he told me he was going to add Dunn, I couldn't hold back tears."
"So few men would do something so untraditional, but JD knows how important my family is to me as well as not giving up my identity," she reveals.
Speaking of family and unconventional, the couple enjoyed their intimate ceremony 1940's and 1950's vintage movie theatre themed wedding on Halloween, in Las Vegas. 
Guests included, Drew and his wife, Linda Phan. Johnathan was accompanied by his new girlfriend, Zooey Deschanel.