Marion Ross of 'Happy Days' Fame Has Look-Alike Son Who Is an Actor and Impressionist
Jim Meskimen not only looks like his mother, Marion Ross, but also follows in his mother's footsteps as an actor and impressionist.
Like other celebrities, Meskimen frequently shares significant life events on social media. It is quickly evident that he loves his mom based on the photos he generally posts. 
"When I was 40, I got divorced. Nobody had a job [for me], and I had two small children."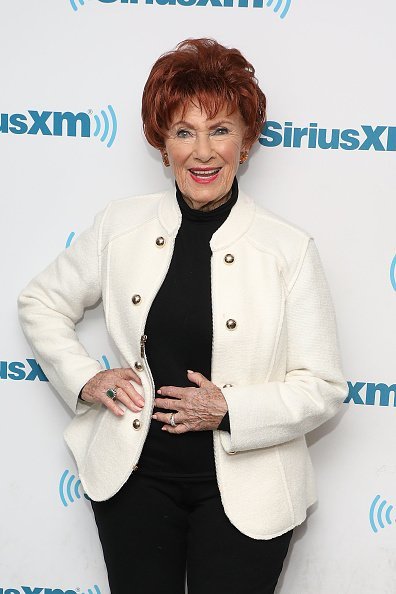 Meskimen, who is also known for his voice-over work in video games, was born in Los Angeles, California, in September 1959, according to Film Reference.
He married Tamra Shockley in 1987. The couple has a daughter named Taylor, born in 1990.
Meskimen's famous works include "The Paper," "Our Lips Are Sealed," "Domestic Disturbance," "The Punisher," "The Fresh Prince of Bel-Air," "A Murder of Crows," and "Inherit the Wind."
Meanwhile, her mom, Ross, is best known for her role as Marion Cunningham on the ABC television sitcom "Happy Days," according to Daily Mail.
However, her life wasn't always as perfect as it seemed behind the scenes. In an interview with Closer Weekly, she said:
"When I was 40, I got divorced. Nobody had a job [for me], and I had two small children."
The actress added, "I rented out one of the bedrooms in my house to pick up some money. I'd think, 'I made $35 today.' It was hard."
At the age of 25, Ross made her debut on the big screen in "Forever Female" in 1953. She went on to act in classic television series like "The Lone Ranger," "The Donna Reed Show," and "The Brady Bunch."
However, in spite of her continued triumph in Hollywood, Ross found herself struggling to pay her bills after her union to Freeman Meskimen ended in 1969.
Speaking of her difficult times, she told Closer Weekly:
"I'd thought I would get over it quickly, get everything straight in my head. So I went to see a shrink, and I do recommend it for anyone."
She also recollected a moment when her son Meskimen asked why they could not afford a hairdryer, and she replied that they couldn't afford it.
In 2018, Ross published her memoir called "My Days: Happy and Otherwise."
In this book, the actress shares her life on and off the camera.