Jada Pinkett-Smith Apologizes to Daughter Willow for Not Being Emotionally Available in the past on 'Red Table Talk'
Jada Pinkett-Smith had an emotional moment with daughter Willow on the latest episode of her Facebook Watch show, "Red Table Talk." The ladies welcomed Demi Moore and her daughters, and when the conversation turned to vulnerability, Jada had to apologize for her past mistakes.
Since its release in May 2018, the "Red Table Talk" has become a safe space where celebrities and people of all corners of the entertainment industry sit down to talk about their most intimate struggles, and how they managed to overcome them.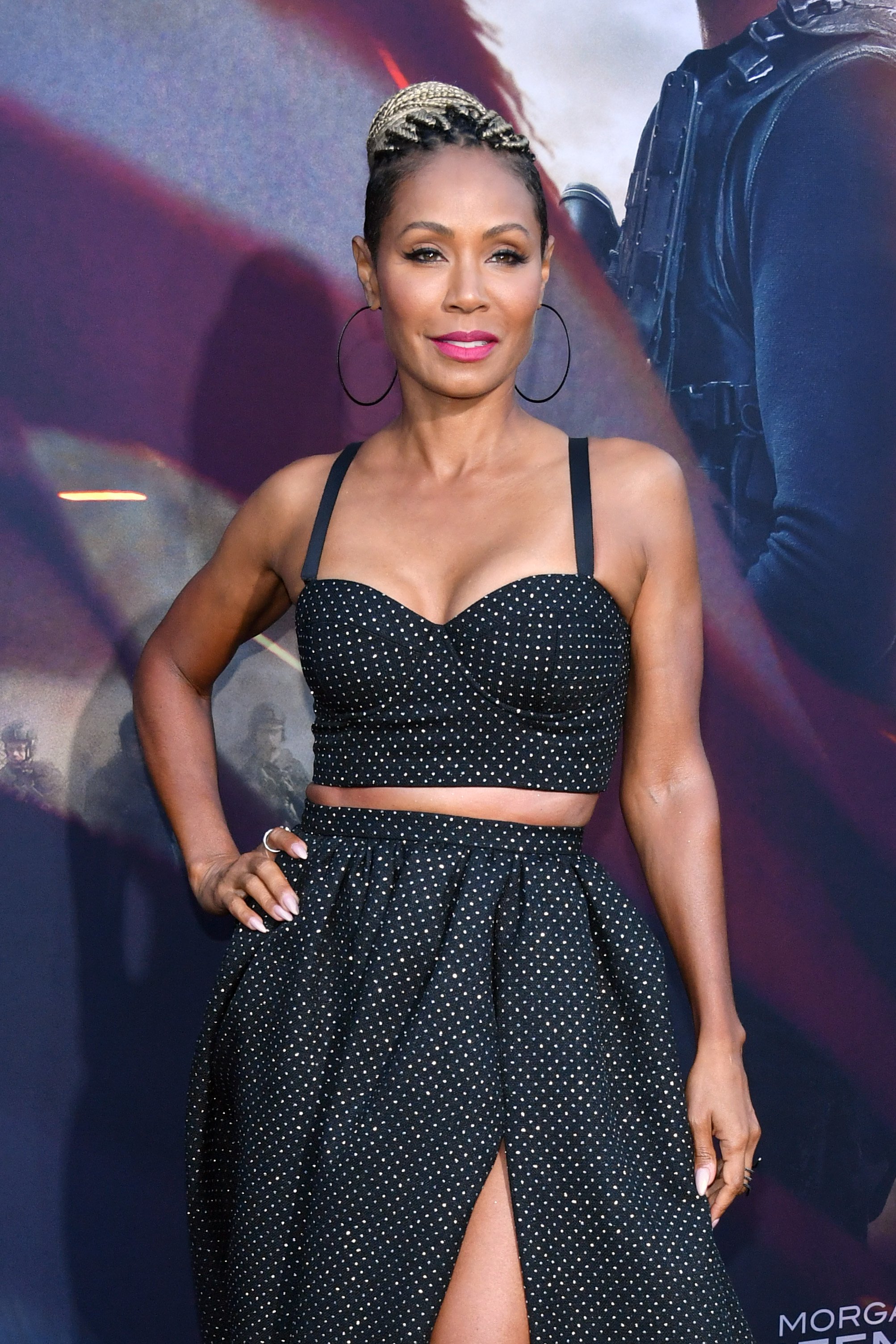 The show, hosted by Jada Pinkett-Smith, her mother Adrienne Bansfield, and daughter Willow Smith, recently welcomed "Ghost" star Demi Moore and two of her daughters, Rumer and Tallulah Willis, to talk about addiction and the generational pain it conveys.
At some point in the conversation, the ladies landed on the topic of vulnerability, and how mothers tend to act tough in front of their kids to protect them and teach them how to be strong.
However, that behavior can create more walls than destroy them, and that's what happened with Moore and her girls.
Pinkett Smith also related to the situation.
"Willow had a moment [of vulnerability] not too long ago," she recalled. Telling Willow:
"When you had that upset, and you were crying on the couch, and I just came to you and held you, and I said to myself, 'I wish I had done this more to her.' When you can just hold your little girl, have her tears, have her pain."
Willow then explained that having that reaction from her mother was a complete turnout from how she would have reacted in the past, as she said:
"Back in the day, if I would be crying or have an upset, the energy was always like, take that somewhere else and deal with it on your own."
Pinkett-Smith tried to explain that her reaction came from a place of wanting to protect her feelings, admitting that it took her a long time before being able to shed tears in front of Willow and show her emotional side.
"There's this wall, this armor, and I was thinking about how it does a disservice to everybody we love, including ourselves," Jada stated. Then, looking at Willow, she added, "I want just to take a moment and say to you, I'm sorry."
The Smith girls shared a sincere hug, causing Rumer to tear up.
Pinkett-Smith, her mother, and Moore agreed that in the way they were raised, there was no space for emotions.
"You feel like you have to be strong, and the first thing you want to do is teach your girls how to be strong," Jada said. And "because you want to create safety, vulnerability, it's not safe."
These days though, Pinkett-Smith says she has more trust in herself and has found vulnerability to be a superpower.