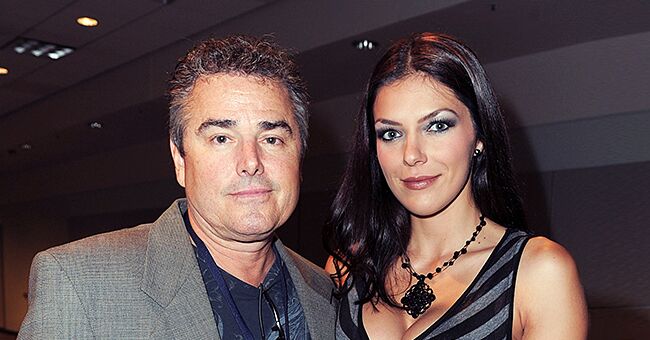 Getty Images
Adrianne Curry's Life 6 Years after Finalizing Divorce from 'Brady Bunch' Star Christopher Knight

A lot of things have happened to fashion model Adrianne Curry after settling her divorce from "Brady Bunch" star Christopher Knight in 2013.
On November 5, 2019, Curry took to Instagram to reveal that she will have her breast implants removed.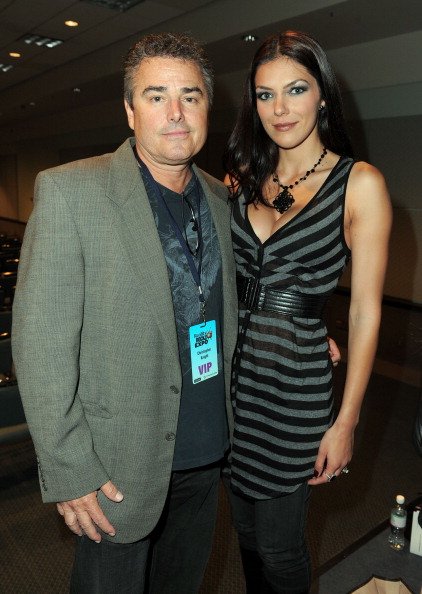 Christopher Knight and Adrianne Curry at the Los Angeles Convention Center on April 9, 2011 in Los Angeles, California. | Photo: Getty Images
"My hope is all these mysterious rashes and illnesses vanish after I get these out."
Curry claimed they'd caused her a tremendous amount of torment.
"My implants have been served their eviction notice! I just booked my surgery date with @florencemussatmd," she wrote. "I am DONE with these painful, misshapen things! They looked good in clothes, hideous out of them."
Curry added, "They hurt, and even this picture I was in pain. Lifting my arms is limited since doing this to my body. I am on my way to correct this idiotic decision I made when I lived in a sea of shallow vanity and immense narcissism."
"Once this is done, I will be free. No surgical alterations. No fillers or botox. I will simply be who I was intended to be," she continued.
"My hope is all these mysterious rashes and illnesses vanish after I get these out. I was a healthy specimen prior. I am no doctor, but my auto immune issues started AFTER I got them. The hives, the rashes...fatigue...and of course. Physical pain from cramming a foreign object in my body."
Despite the fact that Curry didn't uncover the definite date of her surgery, she will definitely update fans as she goes through the process.
In an interview with Daily Mail, Curry said that she's giving up her Hollywood career for a life in rural Montana with her current husband movie trailer-voice actor Matthew Rhode.
Curry and Rhode met online playing video game Hearthstone on Twitch in 2015. She announced her engagement to Rhode in August 2017.
They eloped in Glacier National Park in Montana in September 2018. Presently, Curry runs her own lifestyle blog from her remote location.
Curry is best known as the winner of the first cycle of "America's Next Top Model" in 2003. She was 20 years old at the time, according to IMDB.
She proceeded to show up on various magazine covers, runway shows, and commercials.
Please fill in your e-mail so we can share with you our top stories!