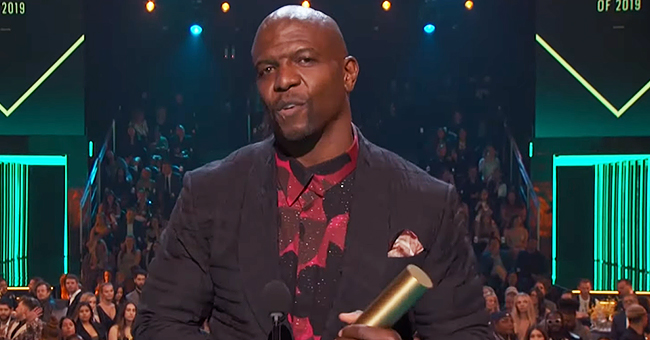 YouTube.com/E! Red Carpet & Award Shows
Terry Crews Gets Inspirational during His Acceptance Speech for Competition Show of 2019 Award at the PCAs

Proud to be a part of a television series that shows that "everybody has talent," Terry Crews kept his acceptance speech at the People's Choice Awards short but powerful.
After being up against the likes of "The Voice," "The Masked Singer," "American Idol," "RuPaul's Drag Race," "The Bachelorette," and "The Bachelor," the NBC talent show, "America's Got Talent" received the honor of Competition Show of 2019 at this year's PCAs.
On the show's behalf, Terry Crews took to the stage on Saturday evening and accepted the People's Choice Award with a few inspirational words.
"The height of your success is equal to the depth of your gratitude, and I have to say on behalf of the brilliant crew and social and digital teams and Howie Mandel, Gabrielle Union, Julianne Hough, and the Simon Cowell, we thank you, and we are grateful, because we show that everybody has talent," he said.
A recent example of extraordinary talent on "America's Got Talent" comes in the form of Kodi Lee. He is blind and autistic, but one hardly notices when listening to the gifted singer and pianist.
After receiving the prestigious award, Terry took to social media to share the fantastic news with an update wherein he posted a smiling picture of himself pointing to the prize.
"WE WON!!!!! @AGT BABY! So THANK YOU to the fans, the HARD WORKING and PASSIONATE crew and producers, @juliannehough, @itsgabrielleu, @howiemandel, and @simoncowell. #PCAs," Terry captioned the snap.
The feeling of achievement is familiar to the show's host, who went from sweeping floors for the minimum wage to a Hollywood star.
A change in his life Terry credited to perseverance and a shift in thinking that led to the actor's thriving career who now stars in another NBC show "Brooklyn Nine-Nine." While he also appeared on the big screen in blockbusters such as "Deadpool 2," and "Sorry to Bother You."
During a recent interview, Terry elaborated on the reason behind his onscreen success and as a pro-NFL player back in the day.
The host recalled a conversation he had with his father, wherein Terry told him he wanted to be a pro football player. The pair doesn't have the best of relationships, and his father reminded Terry that "only 1 in a million" go on to make it in the land of pros.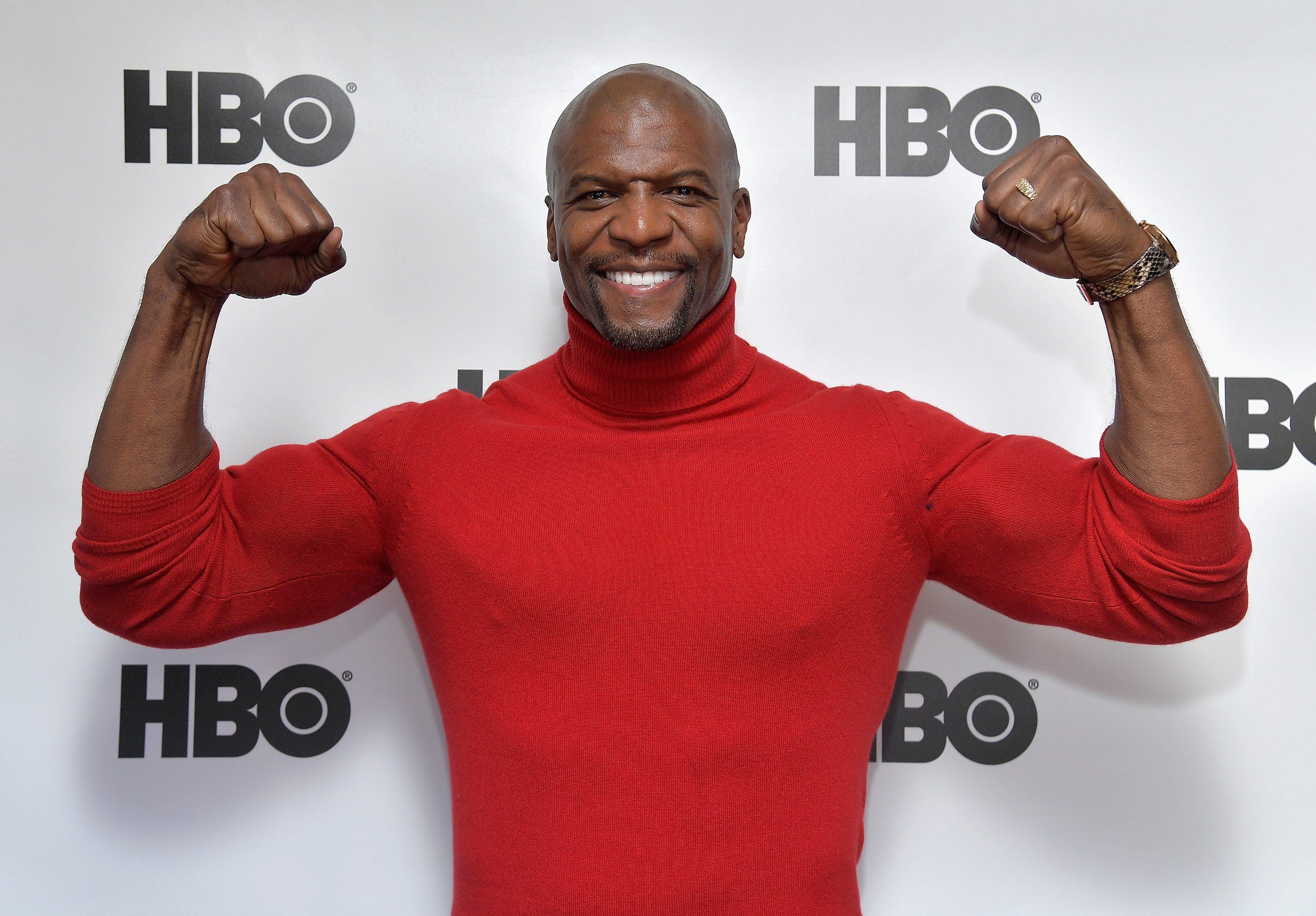 Terry Crews attends the HBO Me Too Panel at Sundance 2019 at Tupelo on January 26, 2019, in Park City, Utah. | Source: Getty Images.
"I was like, 'Dude. I'm 1 in a million.' That's me. And it hit me that the only way to make it was to think of yourself that way. Because you truly are. People tend to think that that means someone else, but I was like, no, I choose to think that's me. And that changed everything," Terry said.
Meanwhile, Terry's daughter, Azriél is following in her acting father's footsteps, and viewers may remember her from television shows and films such as "In Development," "I Ship It," and "The Internet Is Down: The Musical."
Having inherited her mother's singing genes as well, Azriél refers to herself as an actress, singer, makeup artist, and creator and she has another four siblings, Naomi, Wynfrey, Tera, and Isaiah.
Please fill in your e-mail so we can share with you our top stories!