Hoda Kotb of 'Today' Show Hosts Ice-Cream Party on Cold November Morning with Daughter Haley Joy and Friends
Hoda Kotb has the most ironic solution for a cold morning in November — it includes ice cream and tons of guests. Unfortunately, one tiny person was missing.
Hoda Kotb, 55, had a fun weekend with friends and family. She gave fans a peek into what went on on Sunday when everyone joined in except baby Hope. 
Kotb has two adopted daughters, Haley Joy, two, and Hope Catherine, a few months old. She parents them with partner Joel Schiffman. The post is found below. 
The "Today Show" host began the series of photos with a picture of a homemade sign that read, "Haley & Hope's Fun Party. Here 10:30 am." It was presumable crafted by Haley with some help from her parents.
The next shot showed three puppets from "Sesame Street" who appeared to be waiting for a meal while surrounded by food. The toys were placed on a table and on chairs and wore party hats.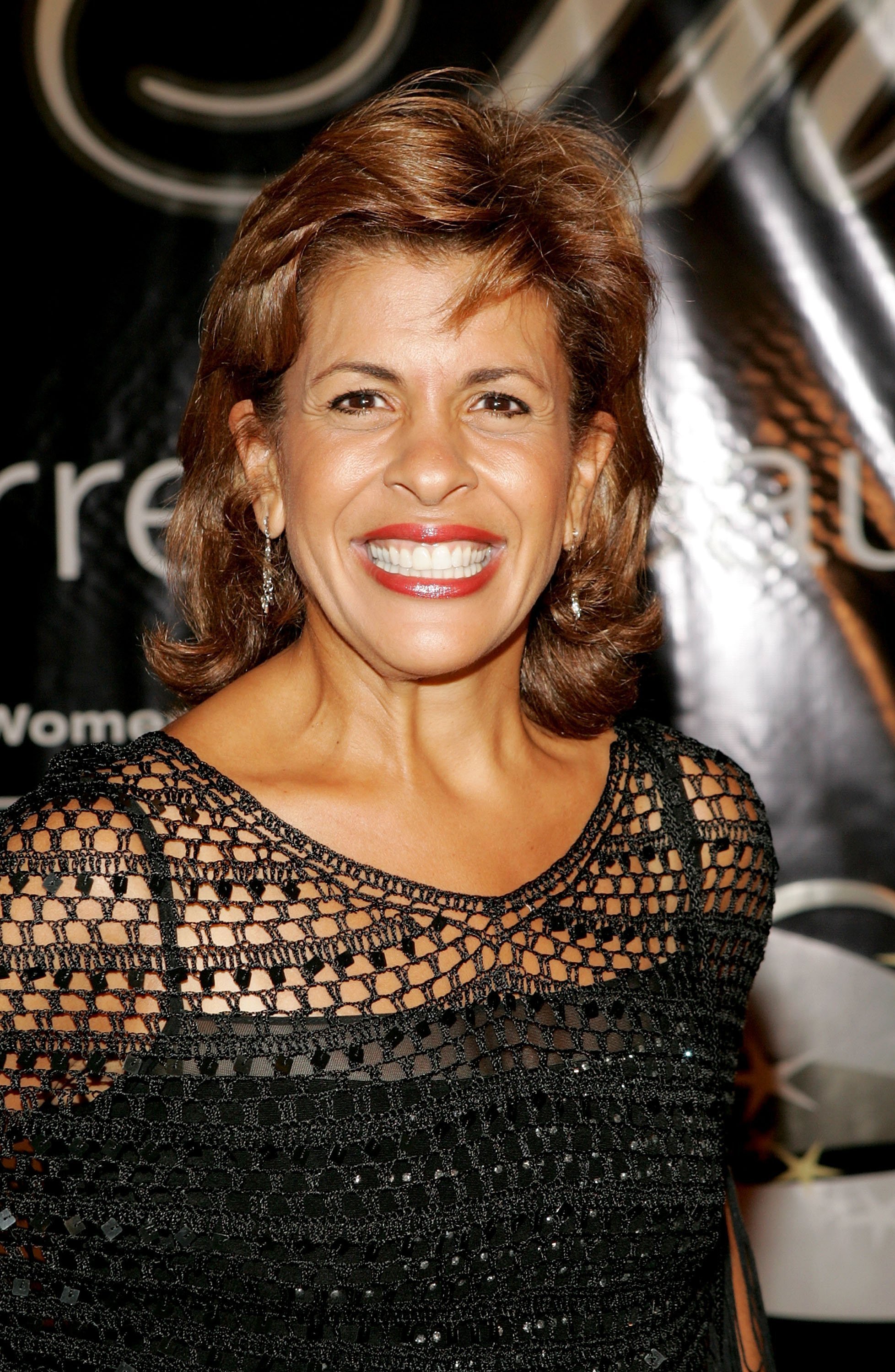 In the third picture, Kotb sat at the forefront of the shot. Next to her was Haley Joy holding up a full ice cream cup with sprinkles. At the very back, Schiffman leaned forward holding his cup as well. 
Three other women smiled in the shot while holding their cups of ice cream as they sat around the table. The final shot was almost the same as the third. 
Kotb wrote in the caption: 
"What do you do in a freezing November morning ? Have an ice cream party of course! Hope slept through it...but don't worry honey— many more to come."
If Kotb's history with her older daughter is anything to go by, Hope will definitely enjoy some ice cream fun in the future. In June, she took Haley Joy out to get some of the sweet treats just for the fun of it. 
Underneath a photo she shared, Kotb wrote: "Icecream kinda night." One of the photos showed just Haley with her mouth adorably covered in the creamy junk food. 
The little girls' eyes glowed as she smiled into the camera while holding her snack. The gorgeous tot was thrilled when she became a big sister back in April. 
At the time, Kotb took maternity leave to care for her two girls. She returned to the "Today Show" in September and met with Savannah Guthrie, a fill-in for Jenna Bush Hager — who was also on maternity leave.
Guthrie and the rest of the cast gave Kotb an exceptional welcome, compelling her to share a sweet post on Instagram with the caption: "I don't deserve this much love." We beg to disagree.