Eve of 'The Talk' Rocks Extra Long Pigtail Braids & White Sneakers in New Photo with Husband Maximillion Cooper
American rapper Eve leaves fans dazzled as she steps out with extra-long braids in new photos with her multimillionaire husband, Maximillion Cooper. 
Gumball 3000, the widely acclaimed celebrity motor rally which holds annually, is set to hold very soon, and Eve, who is married to the companies' CEO, Maximillion Cooper, couldn't be more ready!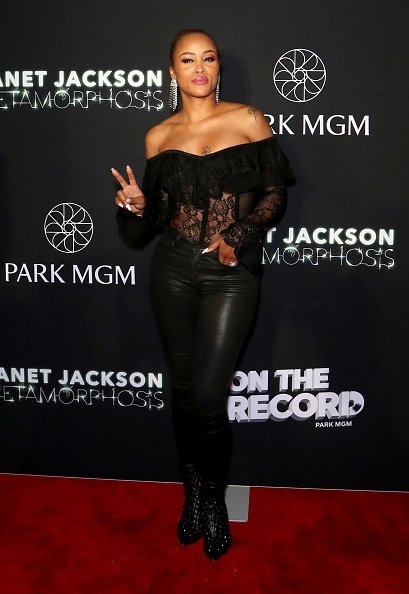 The famous musician left her massive fan following stunned when she shared a series of pictures via Instagram a few days ago. 
In the photos, Eve rocked her hair done in dark brown braids that reached well past her knees and an ensemble that was no less stunning.
The "Gangsta Lovin" singer is known for her cutting edge fashion sense, and the picture seems to be even more proof. She paired a huge coat with a black tee, yellow pants, and a pair of white sneakers for the photos.
What is, however, most stunning about Eve's combo is her hair, which she had styled into two pigtails and falling past her shoulders as she posed for the shots. 
The star let off attitude as she posed sitting on an exotic car in the first picture while the second features her and her husband of five years exuding confidence as they posed.
Eve captioned the snaps with three heart emoticons and a few hashtags, letting on that the snaps are indeed to promote the upcoming Gumball 3000 event.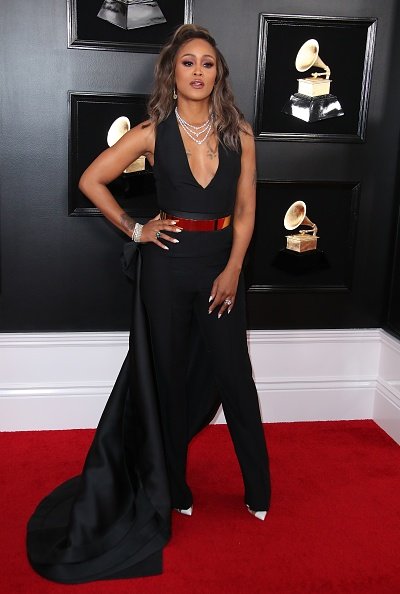 "#complexcon #gumball3000 #fashion #boss #braids."
Although the post is just a few days old, it has already amassed nearly eighteen thousand likes as well as hundreds of comments. One fan, @biancaspencermua wrote:
"This hair color on YOU!"
One fan even excitedly noted the presence of Cooper in the second photo: 
"Hey!!!!! There he is!!!! Step out in style with your husband, then sis!!!! At y'all own event!!!"
"Looking fly as always, you two!!"
There is no disputing that! Eve and Cooper, who tied the knot in June 2013, are a perfect fit enough to make them one of America's power couples. 
The couple also has a near-perfect family with Cooper's four children from a previous relationship. The pair have, however, had their share of problems, especially with the continuous failure of their efforts to give birth to more children. 
While Eve once shared that her infertility struggles made her feel "broken" and "not good enough," she seems to be way past that as she openly discussed the issues to serve as a source of inspiration for others.