Porsha Williams Learns Fiancé Dennis McKinley Cheated on Her When She Was Pregnant in Latest RHOA Episode
Porsha Williams was left heartbroken after revealing that her estranged fiancé and baby daddy Denis McKinley confessed to sleeping with another woman while she was pregnant with their daughter.
Fans of the "Real Housewives of Atlanta" star know that there seemed to be trouble in paradise for she and Dennis earlier this year, but the extent of Porsha's heartbreak just became clear during Sunday's episode.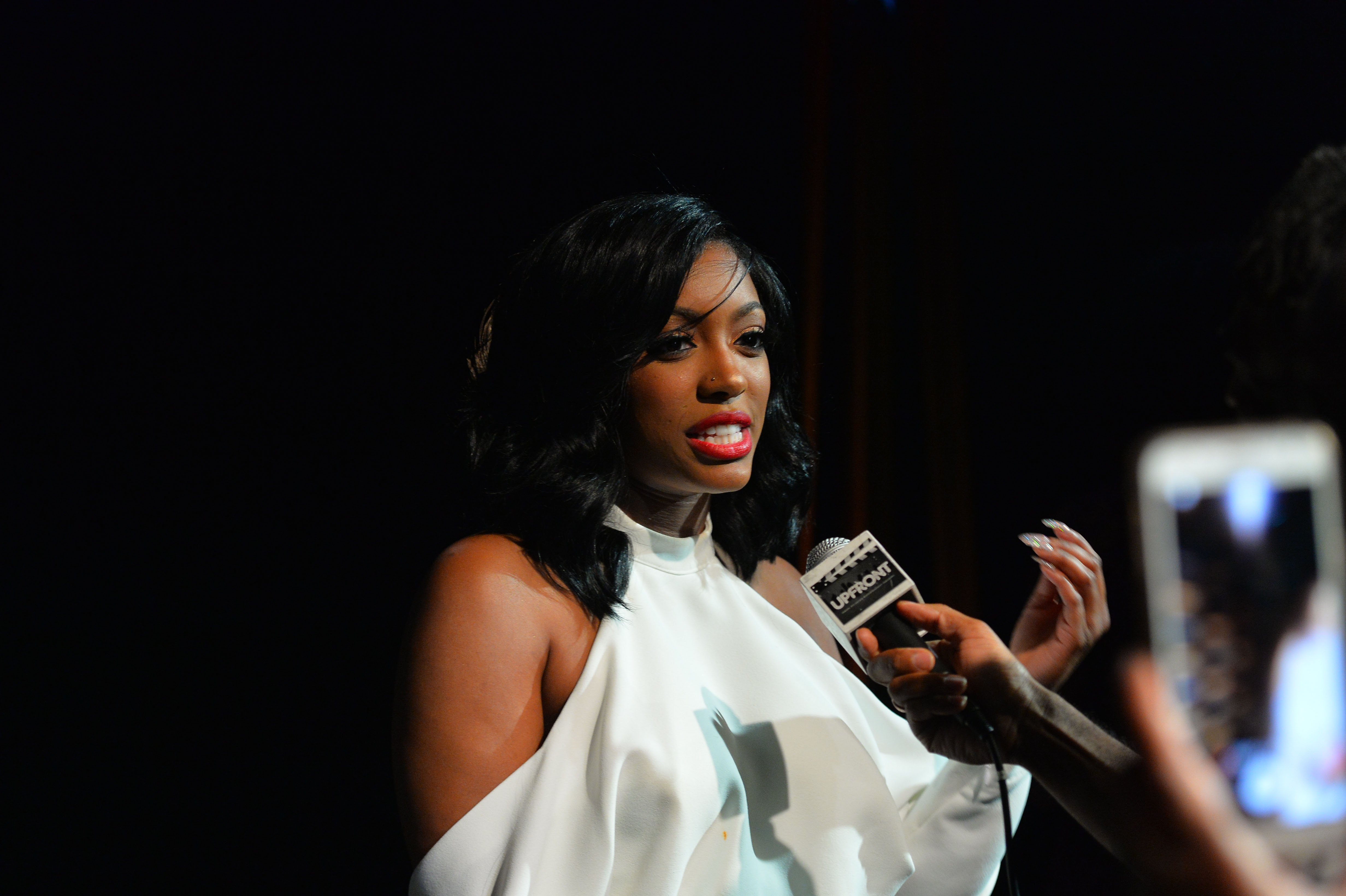 According to a recap by Hollywood Life, the reality series' latest episode chronicled the aftermath of Porsha and Dennis's split amid allegations of infidelity.
"To be disrespected at the most sacred time in life is like, I just can't forgive that... I'm done. This isn't anything I'm even capable of forgiving."
When the housewife had no confirmation, it appeared she was trying her best to be civil with Dennis, inviting him to a checkup for their now-seven-month-old daughter Pilar "PJ" Jhena McKinley and even spending a night together.
But things turned ugly when the estranged couple visited a therapist in hopes of repairing their relationship. According to Parade.com, Porsha would later reveal in a confessional that it was there that Dennis admitted his infidelity.  
"After I heard what I needed to hear, I got up and stormed out. At that point, I didn't want to hear anymore," she began.
Porsha added:
"I had just heard my fiancé say that he actually had sex with someone while I was carrying our child. I didn't want to hear anything else. There was nothing else I needed to hear, nothing I needed to say. I didn't need to know the reasons; I didn't need to know anything else."
Porsha and Dennis got engaged in September 2018 after dating for a year. The couple looked so in love on social media and even during the last season of RHOA, but things began to unravel some months back when Porsha and her family unfollowed the businessman, and she stopped wearing her ring.
In June, it was confirmed that Porsha and Dennis split after several rumors of the latter cheating on his fiancée with another reality star, Sincerely Ward from "WAGS Atlanta."
Back then, Dennis, 39, denied that he had been unfaithful to Porsha, but according to the latest RHOA episode, he was lying all along.
"To be disrespected at the most sacred time in life is like, I just can't forgive that," Porsha continued in tears during Sunday's episode. "I'm done. This isn't anything I'm even capable of forgiving."
As it turns out, it seems Porsha did find a way to move on with her baby daddy because the two have been showing off their love on social media again. Last month, Porsha shared a pic of the duo with the caption: "Love you, Baby."
While fans may be surprised, even fellow housewives seem to be shocked that Porsha, 38, could still get back with Dennis. RHOA co-star, Kandi Burruss, shared her take on the situation with Hollywood Life:
"It did when it happened, because at first when we started the season, she was so done. But everybody could figure it out, I guess, especially when they have a beautiful baby."
Kandi was not so sure about the couple's initial plans for a New Year's Eve wedding, though. "I think she's taking her time," the Xscape singer said. "I think she's still trying to work on them as a couple."
Hopefully, Porsha and Dennis can agree to do what is best for everyone concerned, including their adorable daughter, PJ.