Gwen Stefani Hangs John Legend's Sexiest Man Alive Cover on Blake Shelton's Trailer as a Prank
In 2017, country singer and co-judge on "The Voice" Blake Shelton, 43, was named the Sexiest Man Alive by People magazine. This year, the title went to his fellow judge, John Legend, 40.
Shelton's girlfriend and co-judge on "The Voice," Gwen Stefani, 50, felt the development was cause enough to tease and prank her man. On Tuesday night, Shelton announced on the singing competition that Legend was carrying on the Sexiest Man Alive baton.
Stefani pranked him by blowing up Legend's People cover and hanging it on the outside of his trailer. She posted his reaction on her Instagram Story.
Shelton reacts to Stefani's prank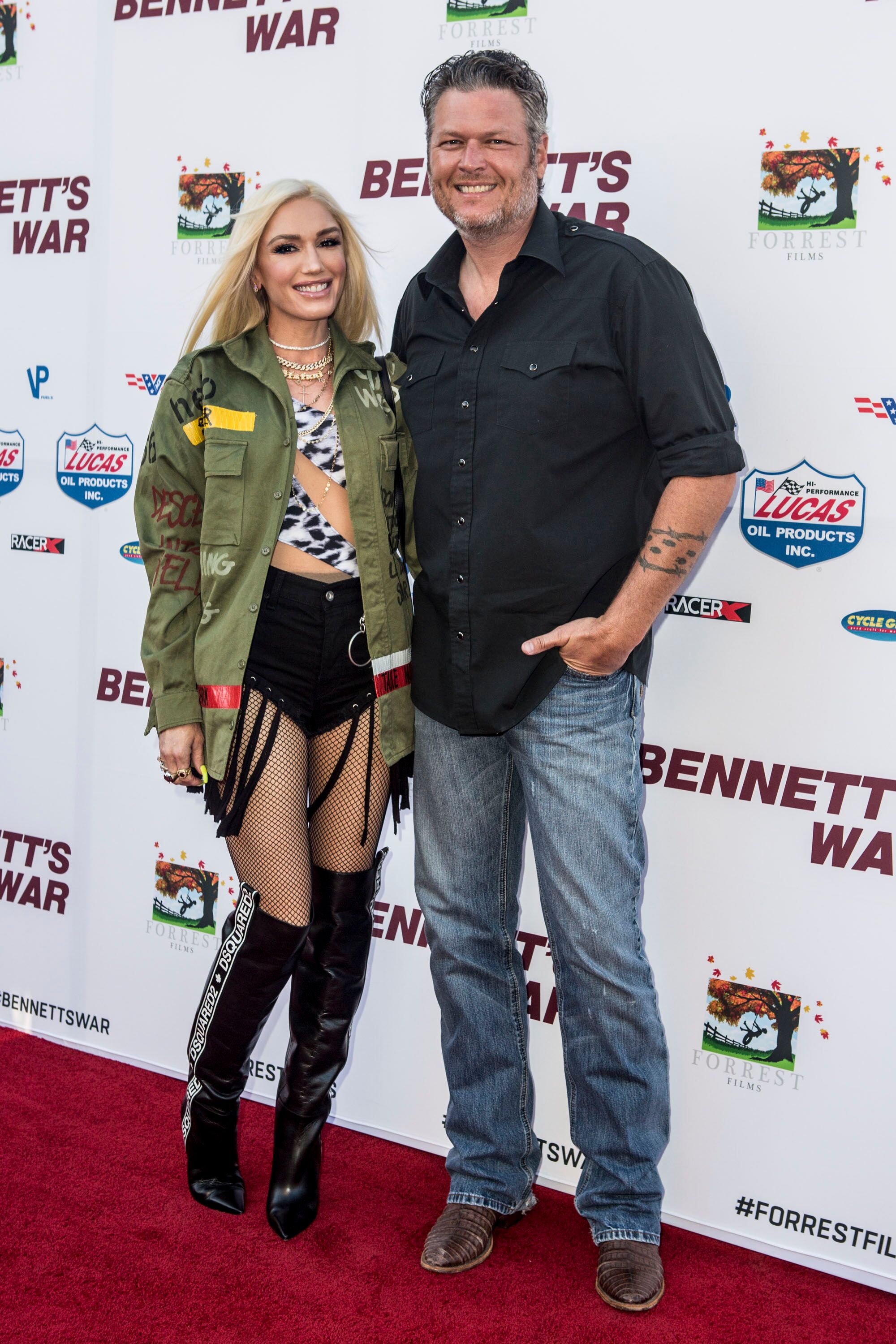 In the video, she was heard joking: "I'm sorry, Blake," as she walked up to him. Shelton reacted by denying the prank upset him and boasted that he'd actually taught Legend everything he knew.
In the clip, the country singer joked:
"No, this is one of my — what's the word? Protégé? I took him under my wing. I taught him how to pull his jacket over to cover his gut. I do it all the time!"
The stomach joke was in reference to Legend's pose on the cover. Stefani wasn't, however, done with her costars.
Gwen congratulates Legend on his new title
In another Instagram Stories video, the singer was seen approaching Legend backstage while she excitedly shouting, "It's the Sexiest Man Alive! The Sexiest Man Alive!" She pointed at the "All of Me" singer who was wearing a maroon suit.
All he could do was laugh before confirming Shelton's statement saying: "Oh my God. I learned it from Blake!"
One item that Shelton isn't allowed to bring into his home with Stefani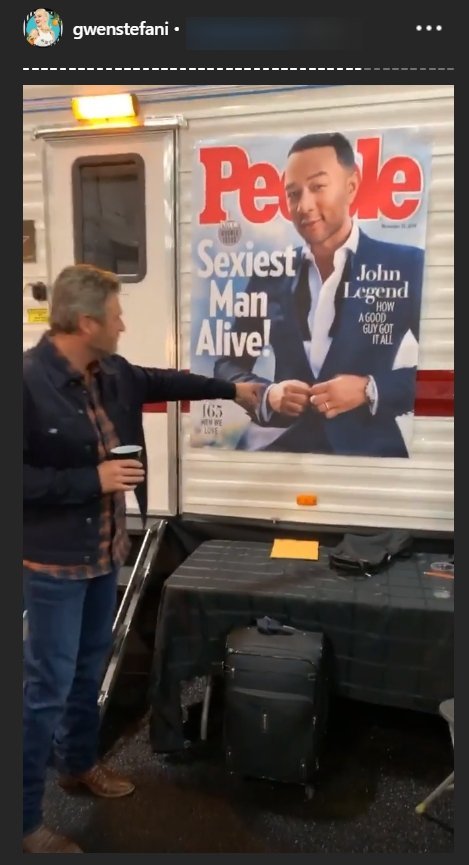 The "Hollaback Girl" singer has been dating Shelton since 2015. Stefani once revealed a secret about their relationship since they reportedly bought a house together in Bel-Air.
She shared that her man wasn't allowed to bring one particular item into the home. During an episode of "The Voice," Shelton shared how he pictured himself in a reclining chair.
Legend quipped in by joking, "I see a La-Z-Boy deal in your future." However, Shelton's girlfriend would hear none of it and responded: "Nope, not in our house."